1.
This woman who uses her purse as Tupperware:
2.
This dad who puts leftovers in the cabinet instead of the fridge: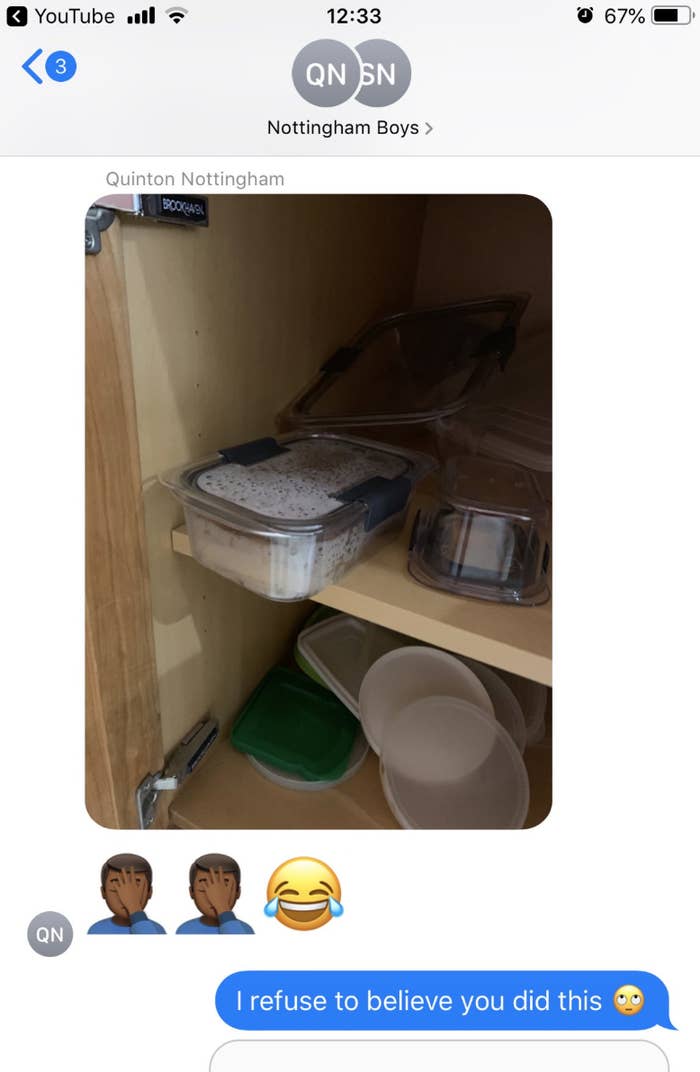 3.
These parents who have no problem putting leftovers in pitchers when necessary:
4.
This hubby who doesn't see the point in covering up food:
5.
This girl – and quite frankly this restaurant – who thought a plastic bag would suffice:
6.
And this person who thinks paper bags alone are adequate: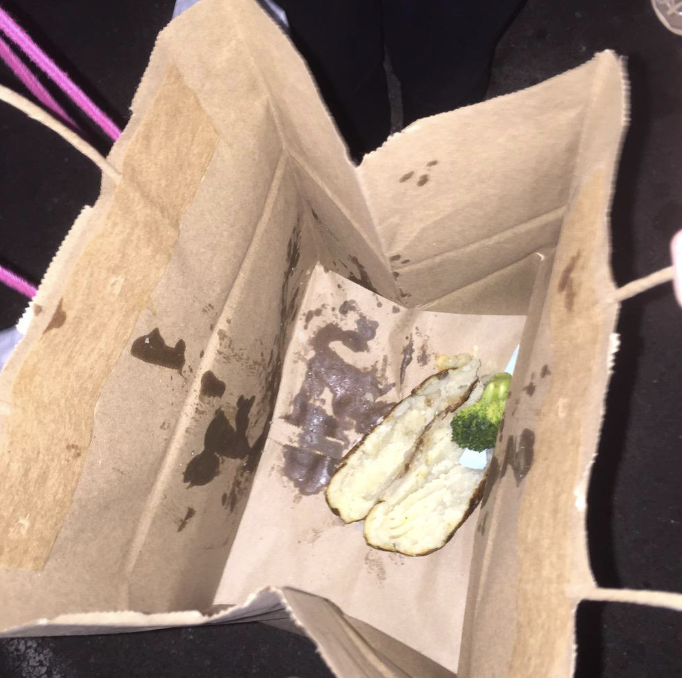 7.
This person who freezes leftovers in cups:
8.
This girl who just sits lone pancakes in the fridge:
9.
And this husband who thinks pizza just needs to remain on the cardboard to stay good:
10.
This wife who puts pasta in baggies:
11.
This sister who crumples tin foil and lays it on top of half an ear of corn:
12.
This dad who lays lids over cut open squashes:
13.
And this girl who puts leftovers in a beer cup:
Dear food: