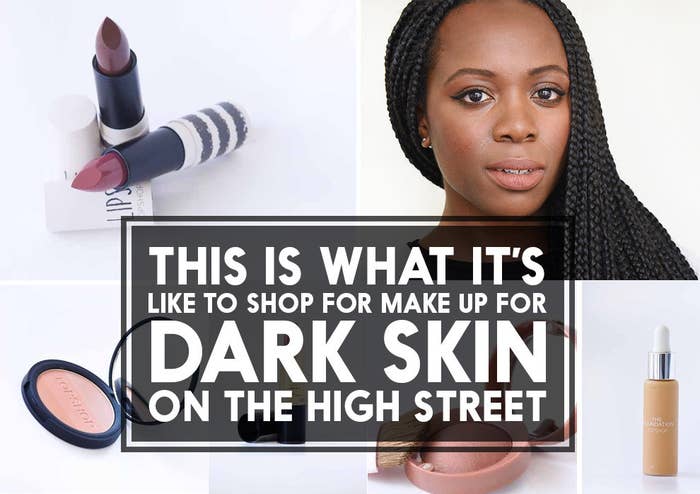 I know what I'm looking for when I shop for make-up.
Like a lot of black women, my face has enough tones to start a make-up range of its own (my forehead is darker than my cheeks and one lip is pinker than the other), so the main thing I want to do is even everything out.
I don't find it hard to shop for make-up because I know the brands that cater for my skin tone and head straight for them. It's like I've filtered out any disappointing experiences and expect each product to be perfect for me, every time. It was a different story in the '80s for my mum, however, with only Flori Roberts and Fashion Fair to choose from.
My daily routine (when I'm not in a rush) takes about 20–30 minutes.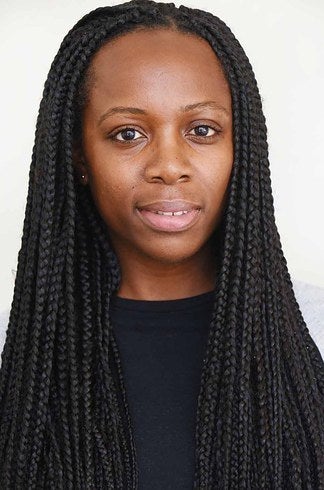 It's a pretty natural look: I cleanse, moisturise, and prime my face (bare face on the left), before using this simple selection:
Giorgio Armani Luminous Silk Foundation, Bobbi Brown Tinted Eye Brightener,
Mac Studio Finish Concealer, Bobbi Brown Blush, Sleek Contour,
MAC Mineralise Skinfinish Powder, Rimmel Exaggerate Eye Liner,
YSL Babydoll Mascara, Sleek Brow Kit, Burt's Bees lipgloss
If I'm not running completely late, I'll throw in a bit of:
Charlotte Tilbury Eyeshadow Palette, Sephora Lip Stain
I don't mind picking up things like mascara and eyeliner from the high street, but when it comes to foundations, powders, and blushers, I like to invest.
I know I can trust brands like MAC and YSL, plus I've recently added Bobbi Brown and Giorgio Armani to my roster of bases. I automatically factor in the cost, often stocking up whenever I'm at duty-free or spy a rare 10% discount. I've become a bit more of a magpie in recent years, discovering products mainly via word of mouth and through YouTubers such as Patricia Bright.
After seeing a pale-skinned friend pop into Boots and pick a foundation without issue, I wondered whether it would be possible for me to do the same thing.
I made a list of holy-grail products to find:
Foundation, powder, blusher, and highlighter, as well as a nude or natural lipstick.
It's pretty straightforward for me to find a bold red, so I wanted to see how the high street fared in supplying shades to enhance my natural lip colour.
I knew it would be tricky to find a base, but in the back of my mind I remembered a few brands with diverse advertising campaigns and assumed they'd have the products to suit. After all, Liya Kebede has modelled for L'Oreal Paris and Halle Berry for Revlon, and Jourdan Dunn is the face of Maybelline. There's also been a lot of talk about redefining what "nude" is (again, L'Oreal Paris brought out a range matched to a variety of different celebrities), so I thought that I'd be bound to find something.
I ventured to Oxford Street in London on a Saturday afternoon (apparently that is prime make-up shopping time, wouldn't you know) in the hope that I'd have a full range of shades to pick from. I targeted Boots and Superdrug for their vast selection of established brands and Topshop as a relative newcomer.
1. Topshop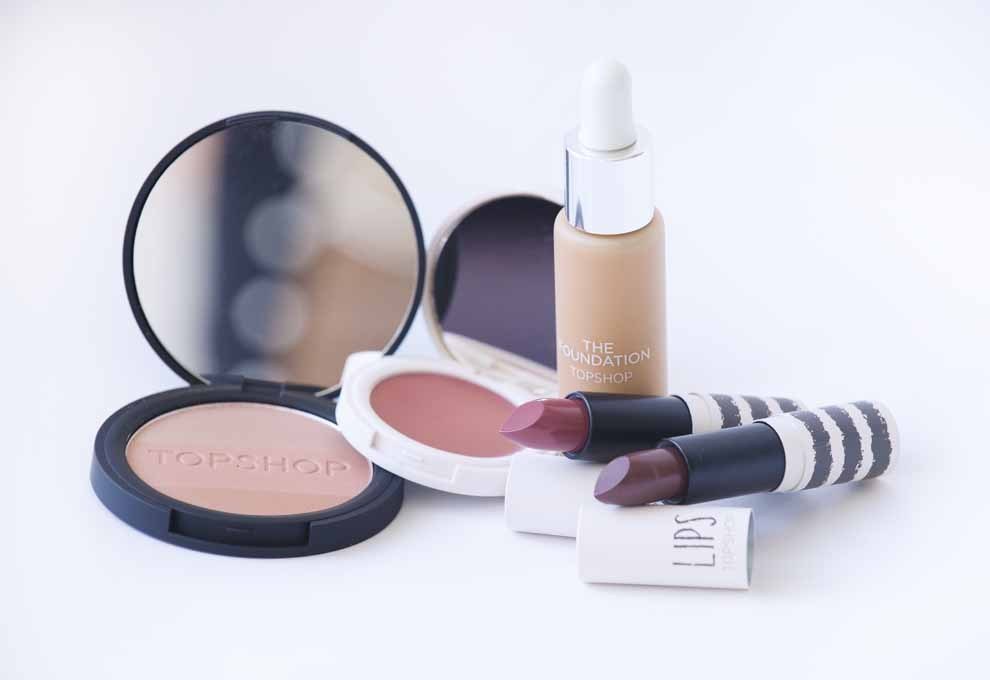 Topshop is where I tend to go for an occasional clothing splurge, so I was intrigued to see what its make-up range had to offer.
Its products range from £2–£16 and the focus is primarily on trend-led colours that you can get playful with. The dedicated area at the flagship is department-store-sized, with a mock dressing table set-up and plenty of cotton wool and wipes.
Lipstick in Devotion/Lipstick in Sashay Away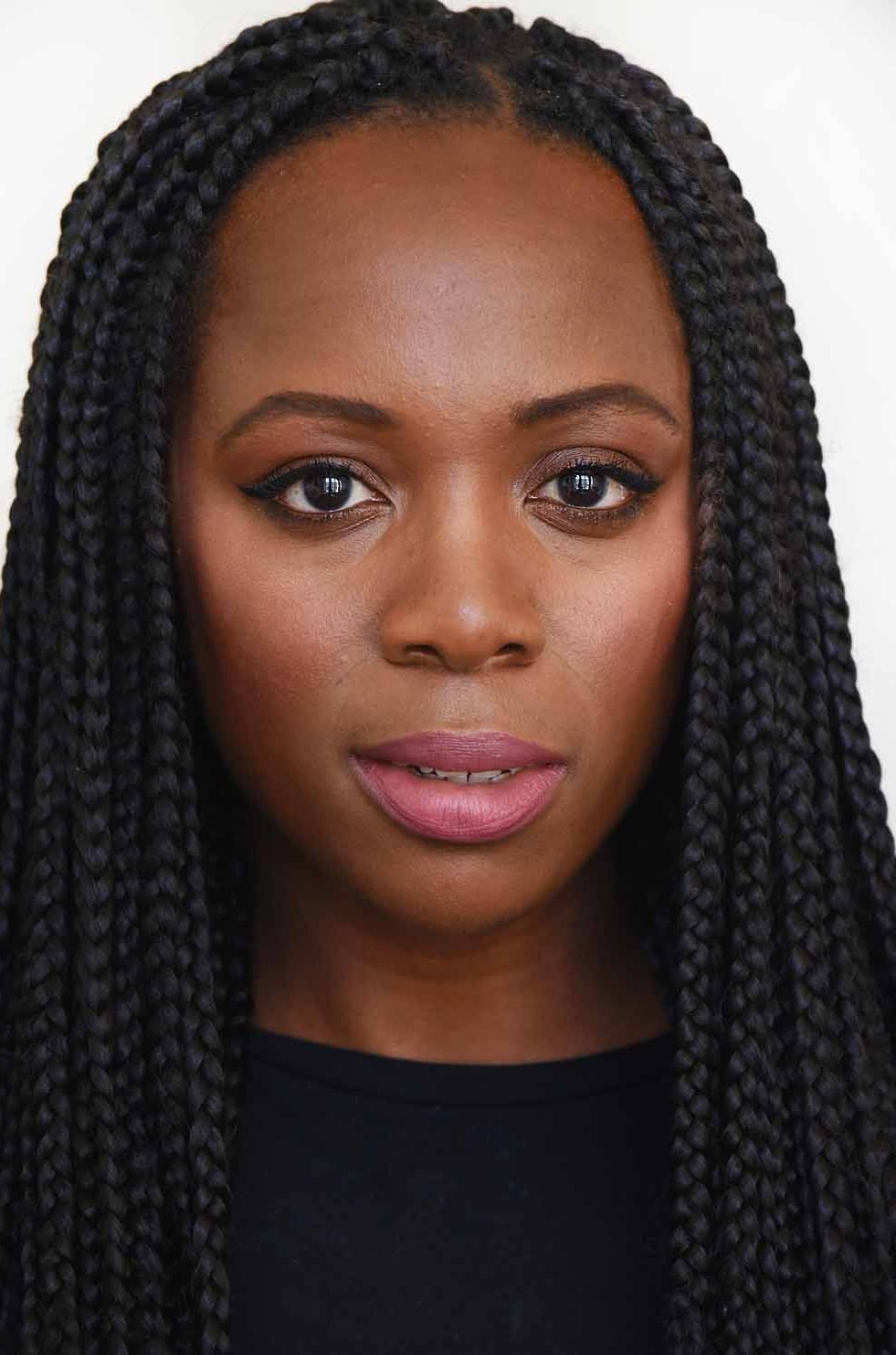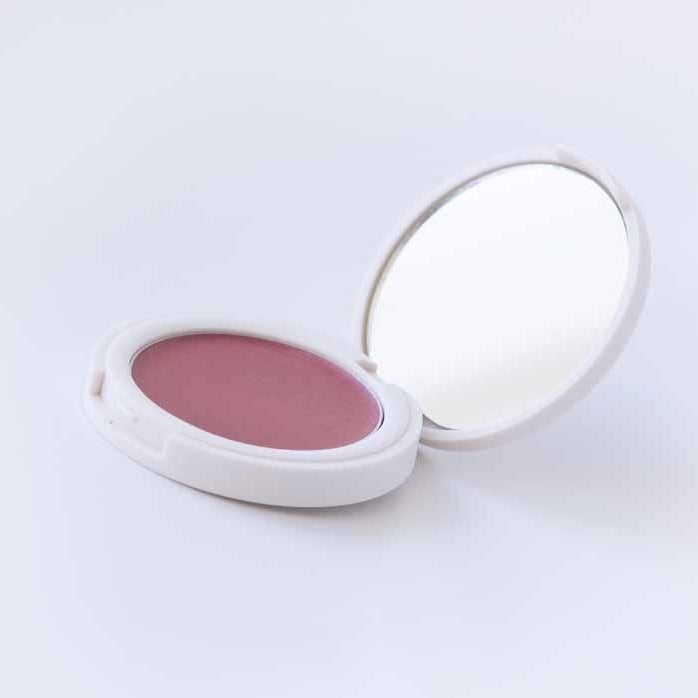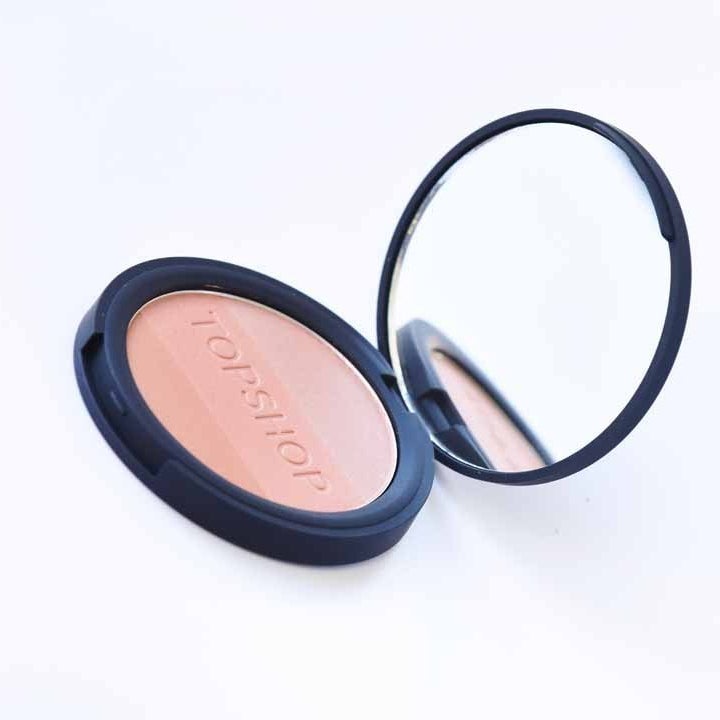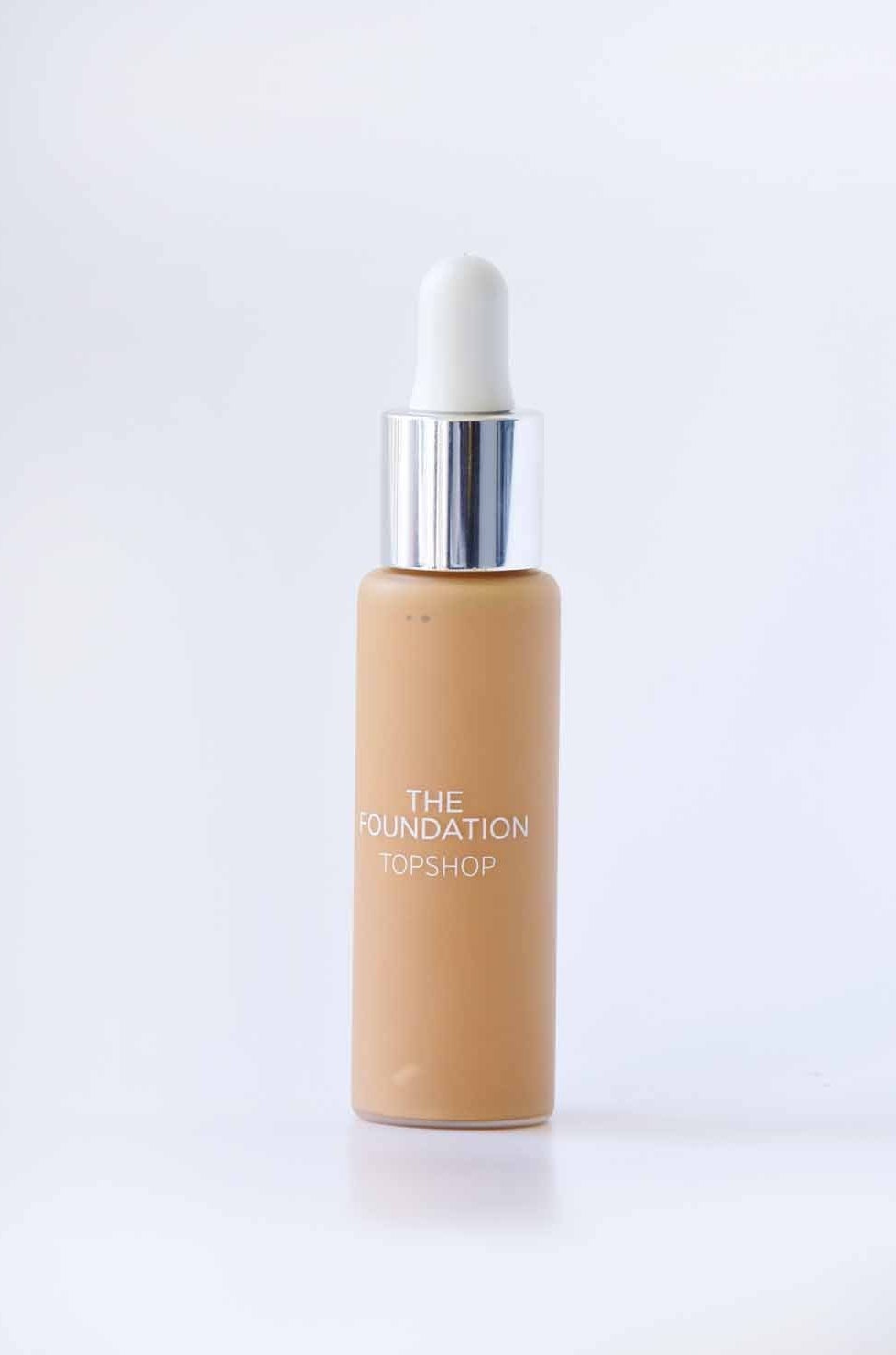 There was no foundation to be seen in my shade.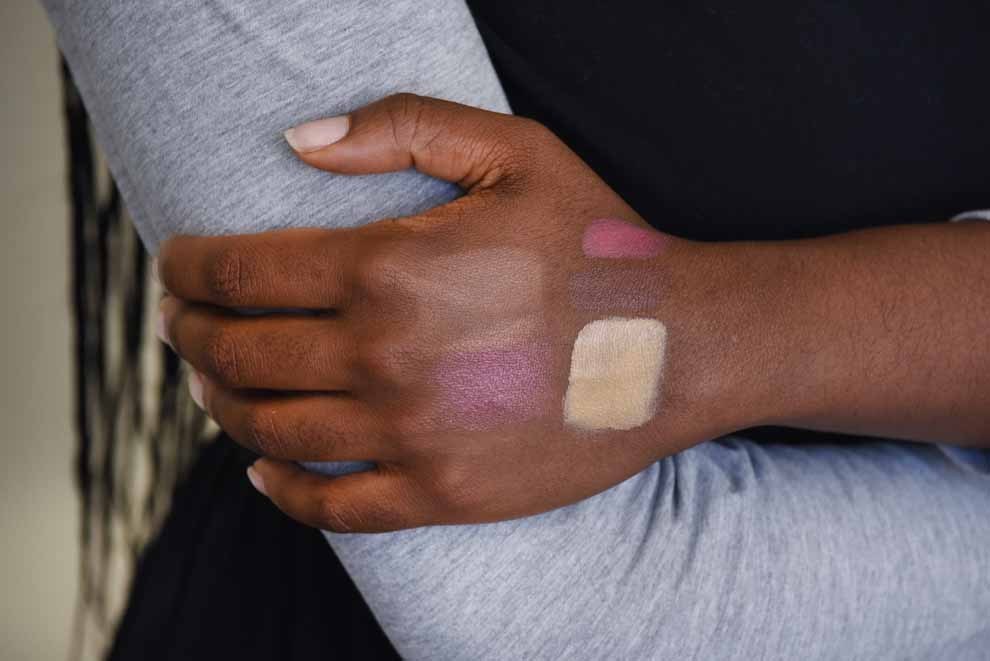 So I opted for a cream blush, a bronzing Illuminator, and two lipsticks that seemed like good everyday options. The blush in Aorta was easy to build and gave me a nice natural flush; however, the Illuminator is far too light and makes me look a bit strange.
The lipsticks fared better: In my case "nude" can be either be more of a pink or brown shade, so Devotion and Sashay Away are a pretty good match. I'd be happy to have them in my collection.
2. Sleek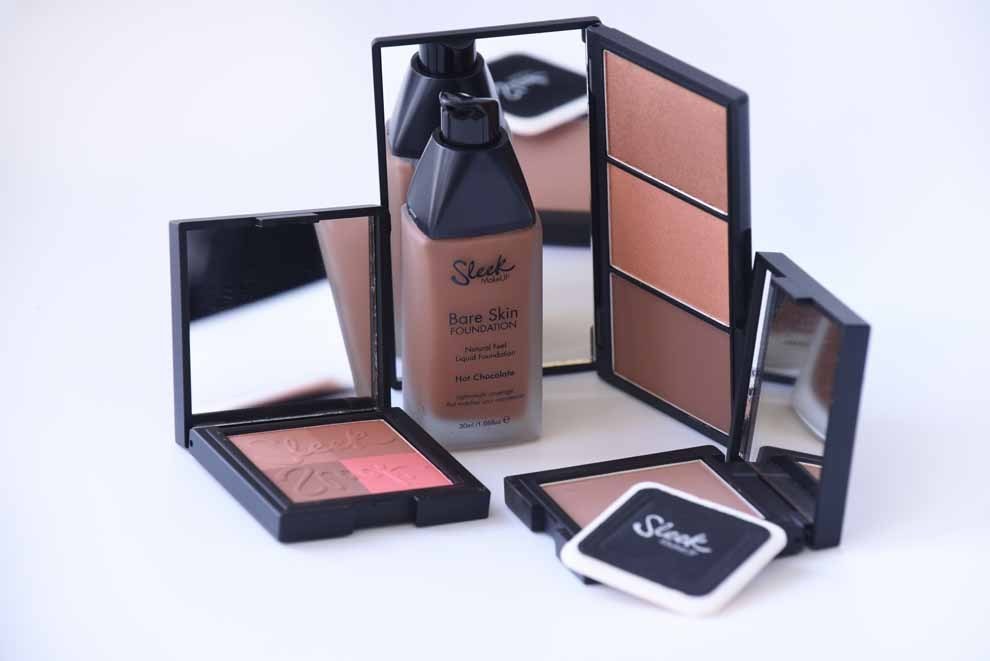 I'm already pretty familiar with Sleek and started to use the brand's contour kit, blushes, and eyebrow kit after seeing them mentioned on a few blogs. Although its area in Boots is a pretty standard size, it has an extensive range of colours and shades to suit a variety of skin tones.
With prices ranging from £2.79 to £12.99, you can afford to experiment. I picked up a foundation, contour palette, blush, and powder, but refrained from a lipstick as there were no adequate testers when I visited. There was no one on hand to help, but I found it pretty straightforward to work out what would suit just by going for the "dark" option each time.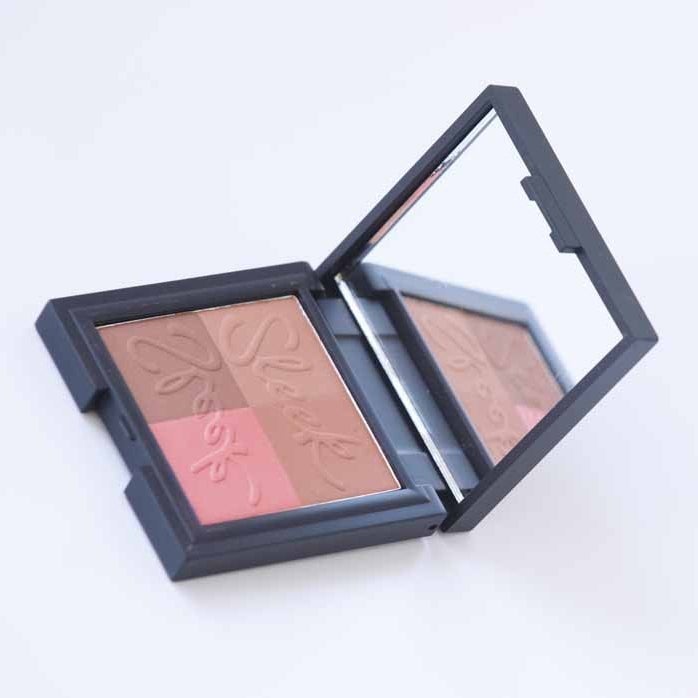 Face Form Contouring and Blush Palette in Dark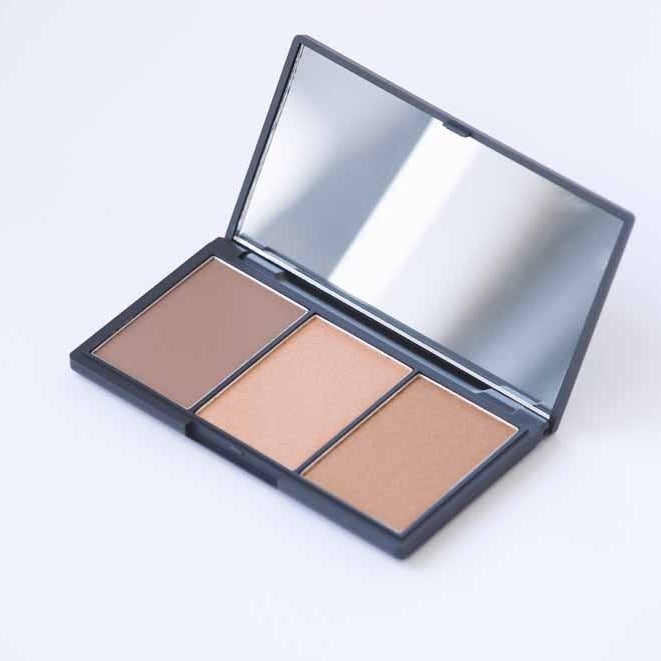 Pressed Powder in Luminous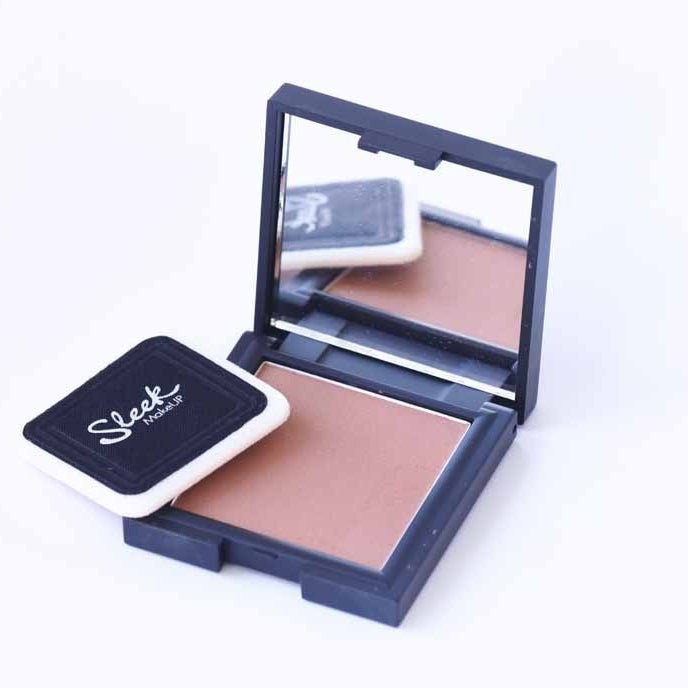 Foundation in Hot Chocolate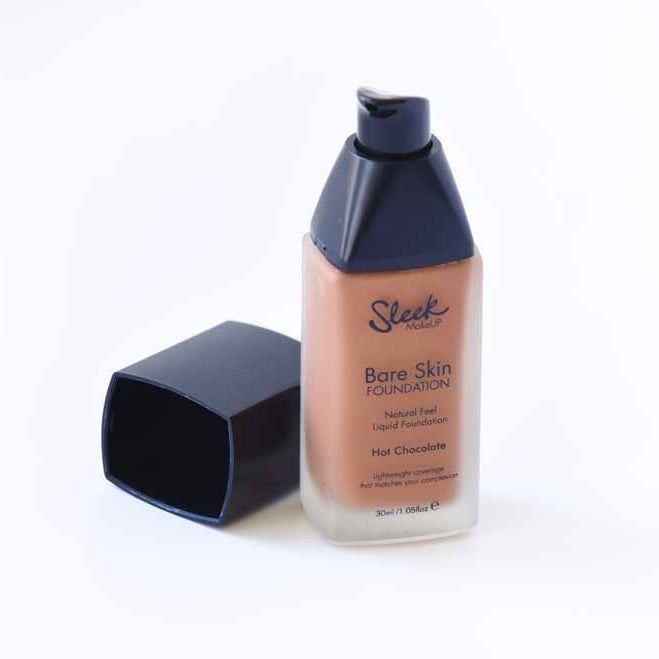 The foundation coverage is pretty lightweight.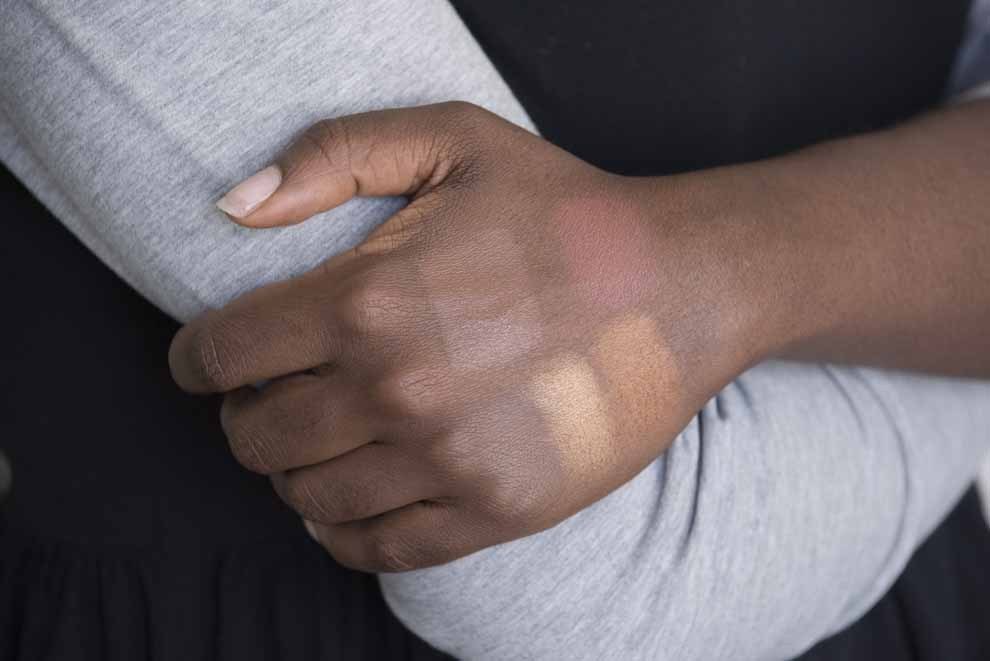 The Bare Skin foundation is just that, an accurate colour match that evens everything out without looking like I have anything on. The coverage is similar to a tinted moisturiser I use – it's pretty lightweight, but lacks the glow that I've come to expect with my bases.
The powder and bronze block help everything slightly, with the latter really standing out as a good bronzer/blush hybrid. You can't knock the pigment of Sleek's products, though I found the highlighter in the contour kit a little too gold and would have to use it pretty sparingly.
3. Maybelline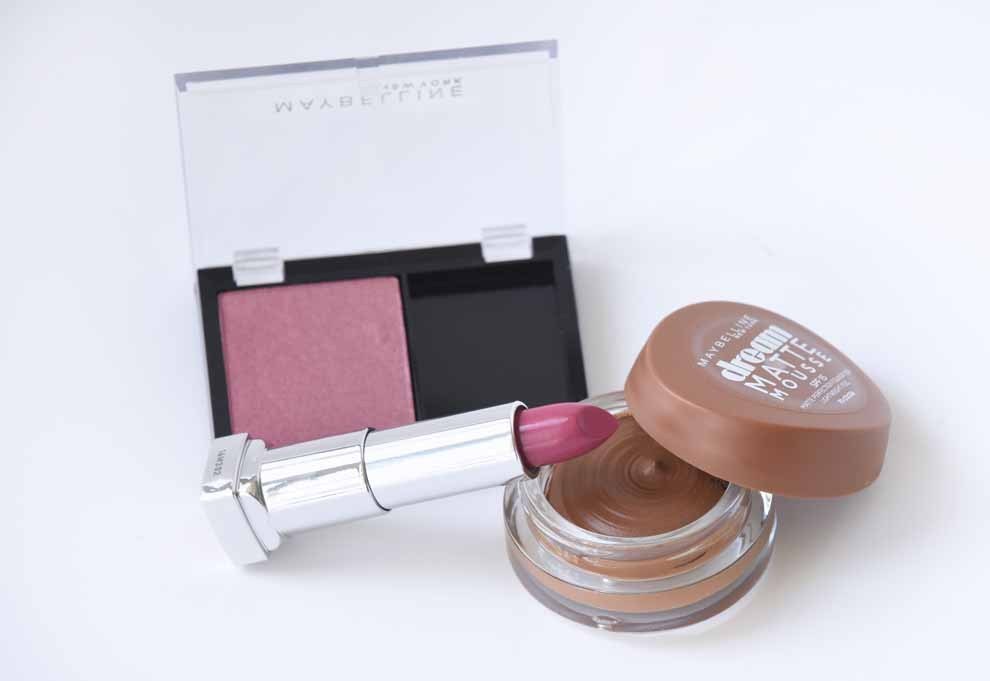 As Jourdan Dunn is one of the faces of the brand, I had high hopes when I headed to the Maybelline section (products range from £2.99–£9.99). She models the Fit Me foundation on the US site, so I was surprised not to see any darker shades in the range and only the Dream Matte Mousse for my skin tone (I must add that the tester looked particularly grim, as it's a pot you dip your fingers into).
The bronzers I spotted were too pale and there were only two blusher options, so I picked Flash Plum as the best-case scenario. A lot of the nude lipsticks had a frosted finish so I went for Mauve Mania as it looked similar to a MAC product that I use.
Dream Matte Mousse in Cocoa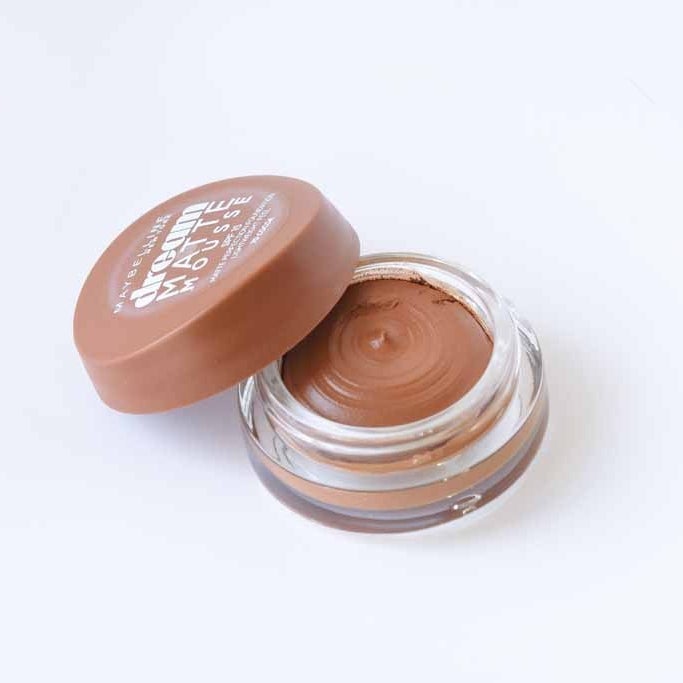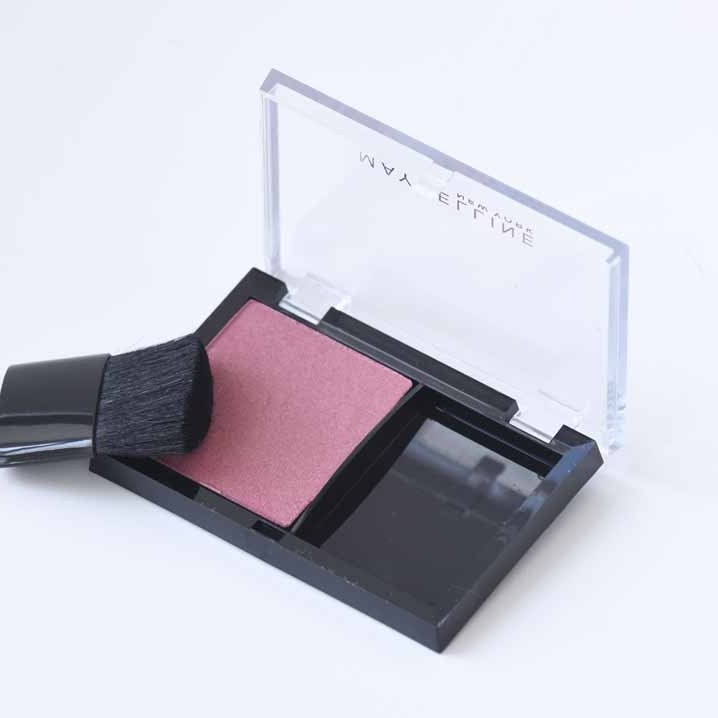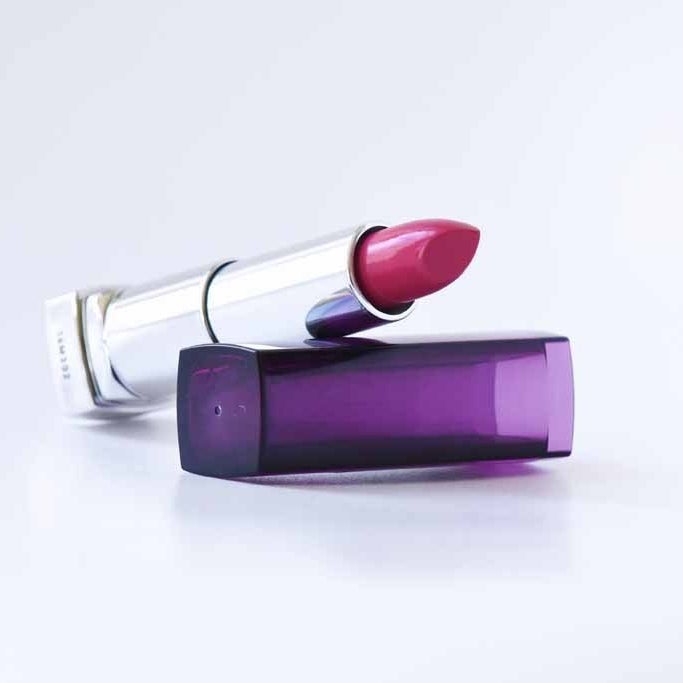 I can't see myself buying these products again.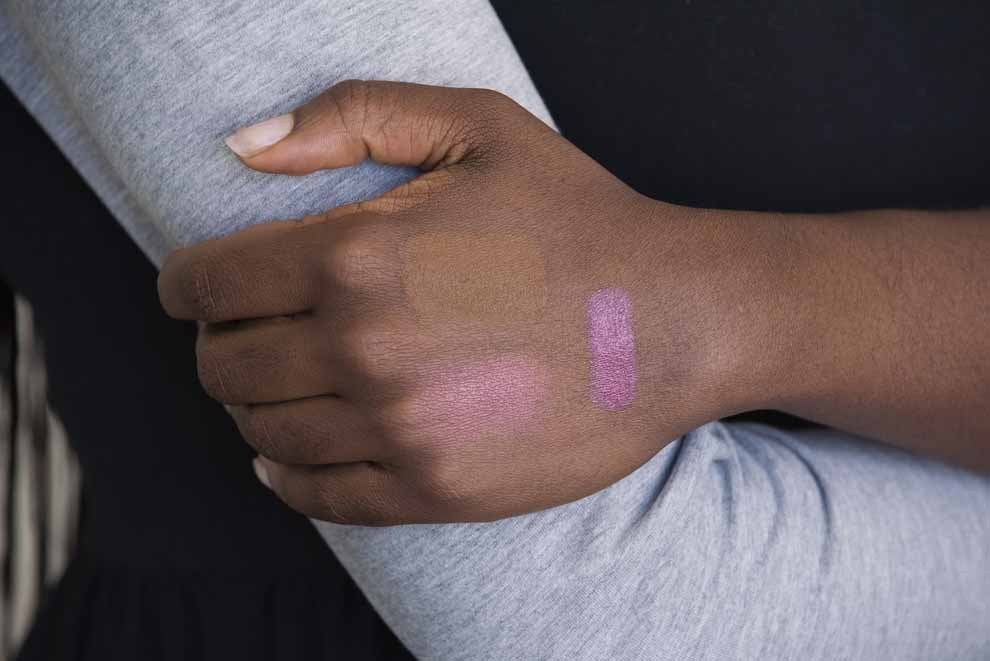 When I paid for the items, the cashier raved about the foundation, but after trying it myself it looked a little too caked-on for my liking. On paper the colour is accurate, but something is just lacking and you don't get a lot of product for the £7.69.
The blusher had a bit too much of a silver/grey undertone and the lipstick is a little bluer than some of the plum tones I usually go for. I can't see myself buying these products again but I'll await further colours in the Fit Me foundation that may suit my preferences a little better.
3. B. (Superdrug)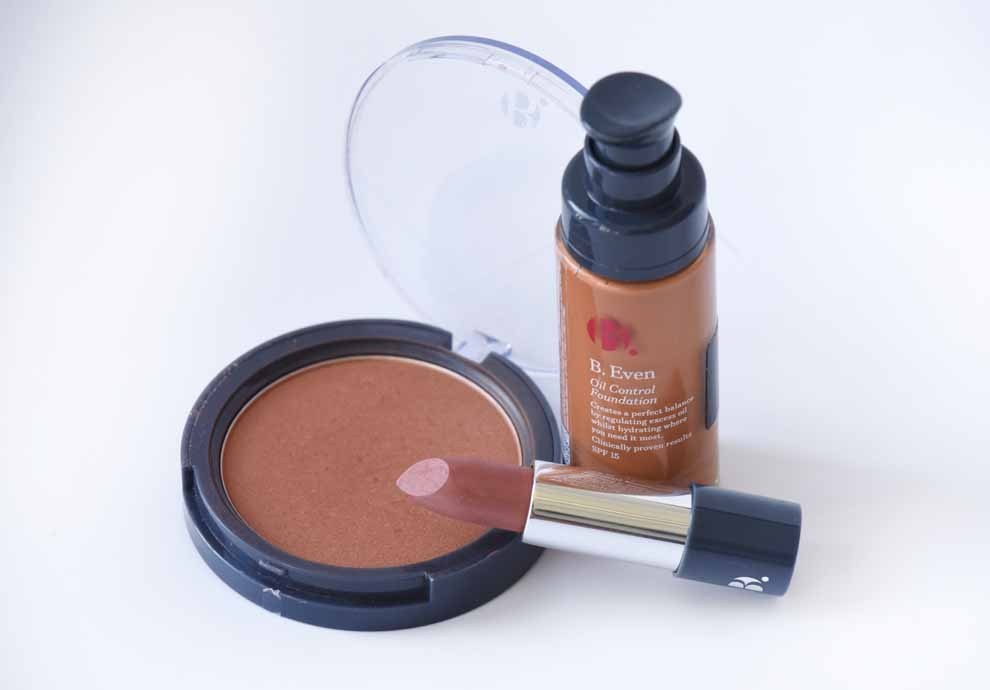 I've heard good things about Superdrug's own brand, titled B. Is for Beautiful, so I walked in feeling positive that I'd find colours to suit me. Priced at £5.99–£14.99, the range takes up the usual amount of space in store and there were a couple of staff around who were happy to look in the stockroom for the foundation, powder, and blusher that I couldn't see on display.
Only the foundation was in stock (I managed to borrow the powder from my mum's collection), so I completed my purchase with a lipstick that looked close to nude.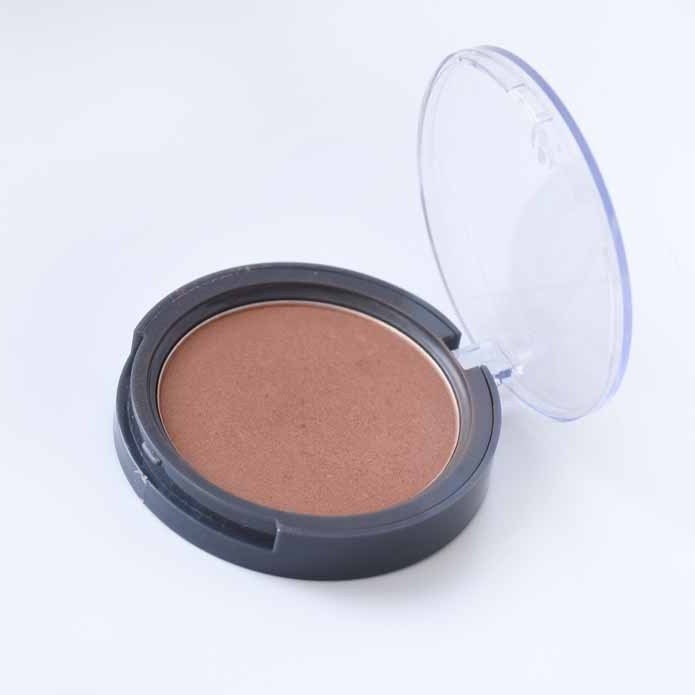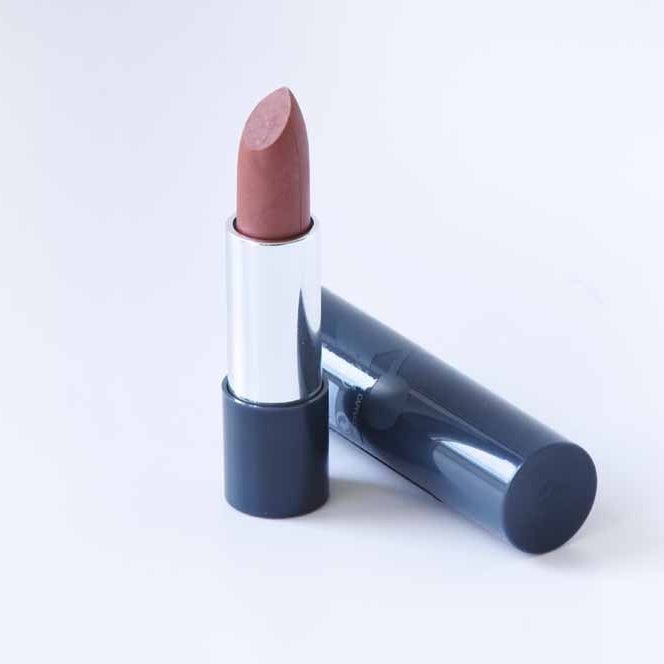 The foundation offers decent coverage.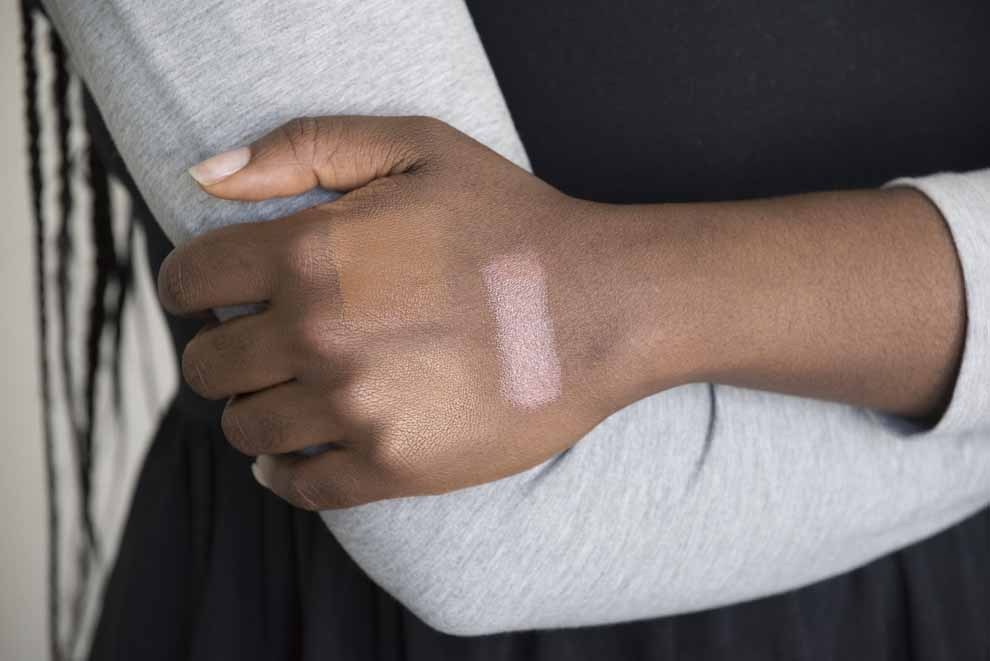 And even though it appears a little too orange in the photos, after trying it again at home I've grown to like it. It gives me a real glow that is only enhanced by the bronzing powder. The lipstick is a little too light (apparently there was a darker shade that got discontinued) and would have to be dabbed on as more of a stain.
This is a great brand to purchase any back-up bases from, and the fact that a lot of darker shades are out of stock hopefully proves that there is a market for them. I'd definitely want to use the powder again as an alternative to MAC and will be looking out for the blushers on my next trip.
4. Bourjois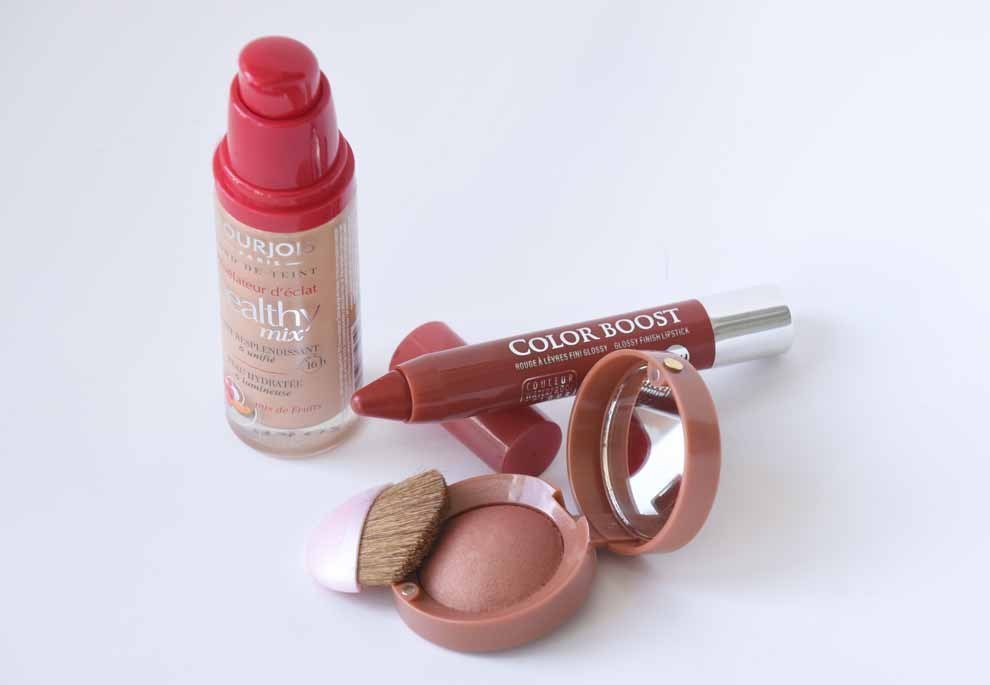 I wasn't expecting a lot from Bourjois, but thought it was worth having a look at since it's such a ubiquitous brand on the high street and ranges from 49p for stick-on lashes to £11.99 for a foundation.
The shopping experience was the same as most brands (no member of staff nearby, people browsing either side in a confined space), and it was obvious that I wouldn't find a foundation, powder, or highlighter.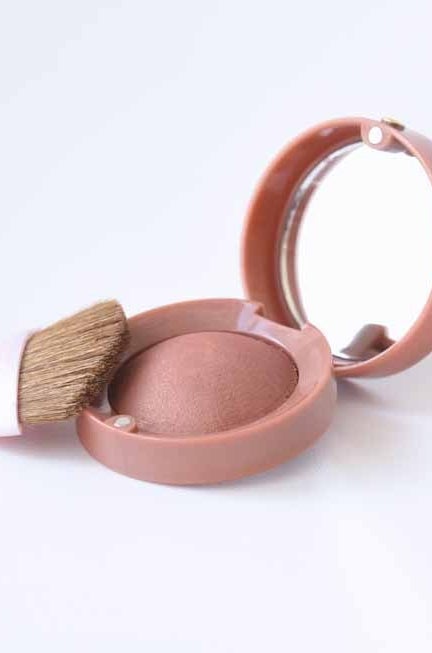 Color Boost Lip Crayon in Sweet Macchiato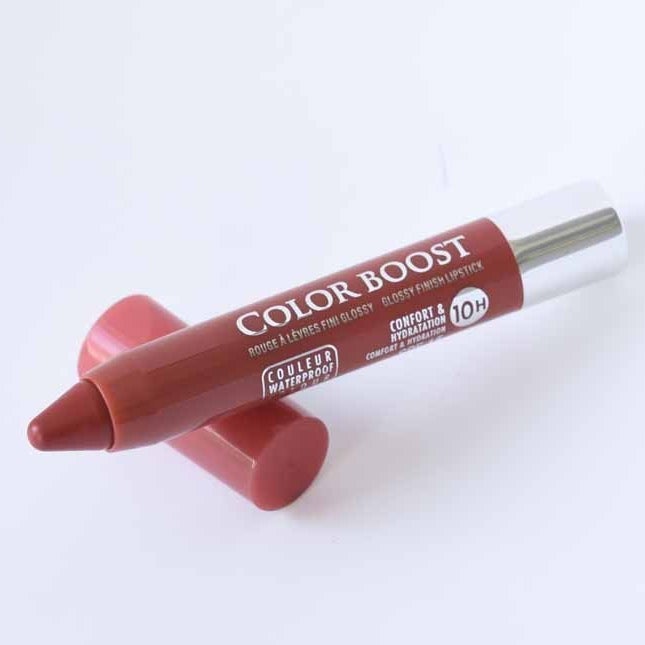 The lip crayon is a great find.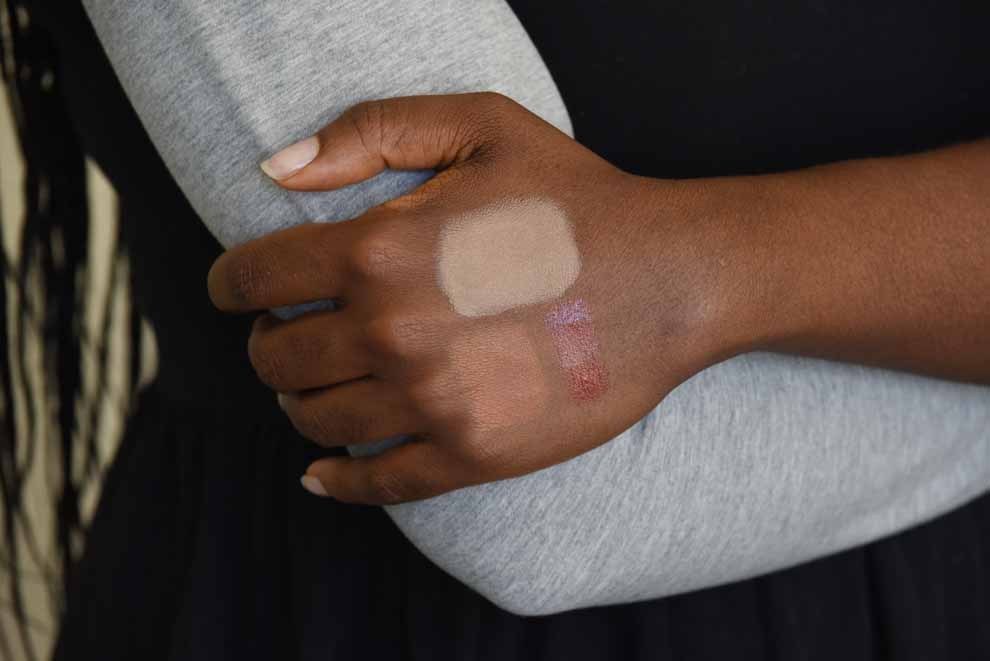 I picked a blusher that seemed like it was at the right side of the spectrum and a Color Boost lip crayon in Sweet Macchiato. Shade-wise, the blush isn't bad; however, it's lacking in pigment and needs to be applied several times to really see a difference.
The lip crayon is a great find though, an everyday red that enhances my natural colour.
5. Rimmel London
The big shocker. I'm not sure if my mind's been playing tricks on me, but I could have sworn that I'd seen Rimmel foundations in darker skin tones. Even a search on the American site proved fruitless: Sand was the darkest shade and that was that.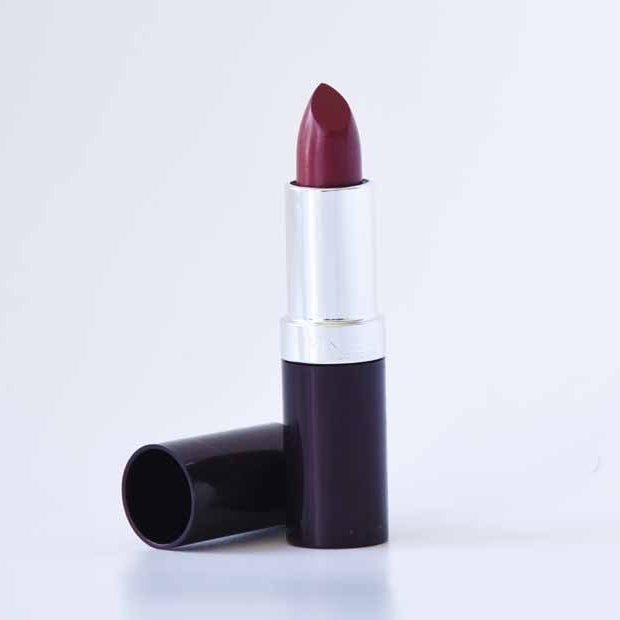 Foundation in Natural Beige
I was disappointed in the Rimmel base selection.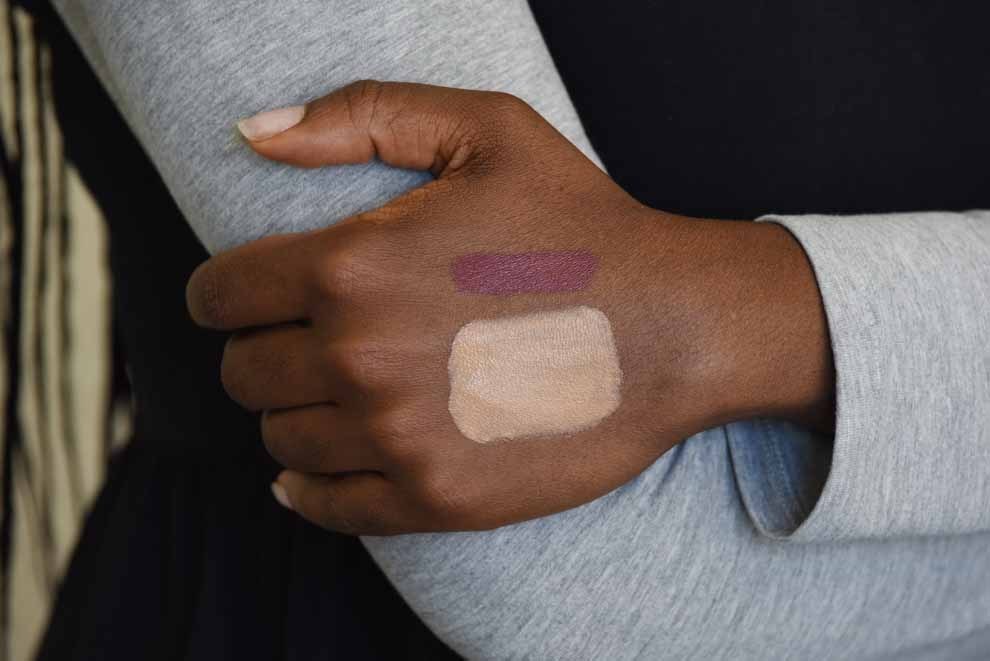 With four blush options and powders that looked like a no-go, I turned to the lip products and picked up a colour that seemed rich enough but maybe a little too vampy for everyday.
I've previously used Rimmel mascaras, eyeliners, and the Apocalips range and I can't see this changing. I just wish that some of their bases could be an option.
6. L'Oreal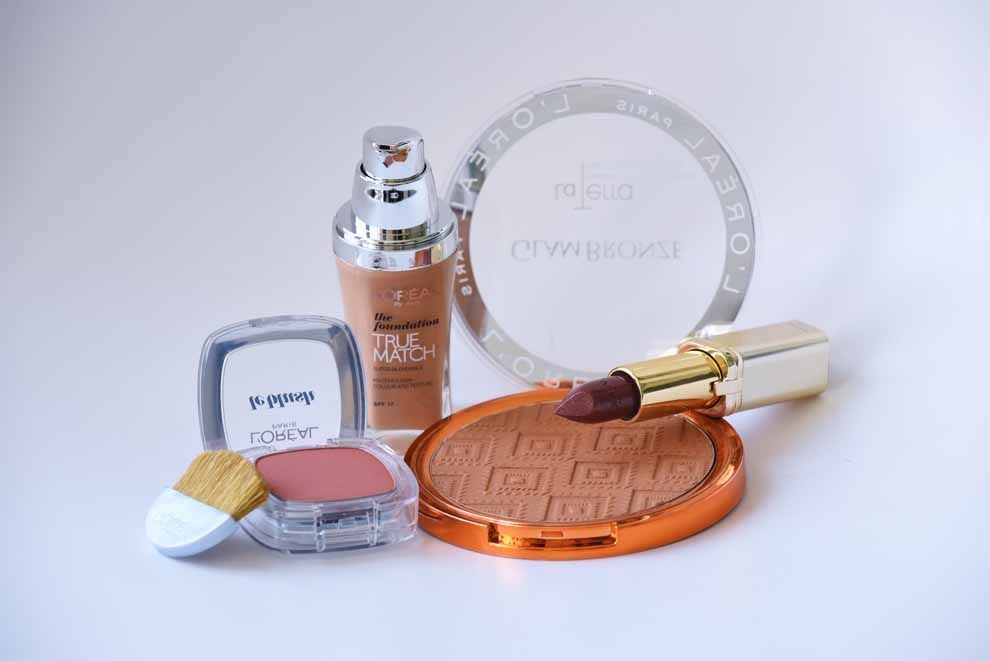 This is another one of those brands that boasts a full range of shades in the US but nothing darker than Golden Amber on these shores. It's a shame, really – there's ample space in the Boots branch I visited, with both sides of the fixture dedicated to L'Oreal and a helpful member of staff making sure products are restocked.
Undeterred, I picked up a bronzer, lipstick, and one of its six blusher options (prices range from £3.99–£14.99).
Glam Bronze Bronzer in Capri Naturale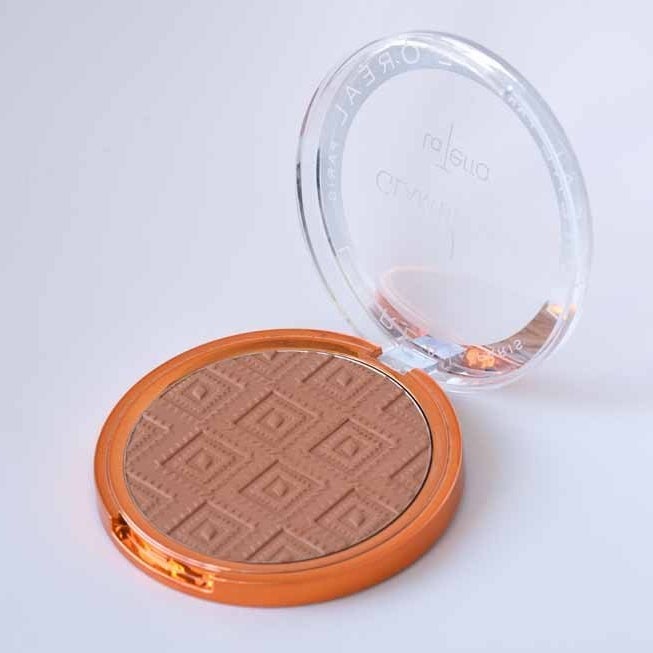 Lipstick in Cappuccino Crystal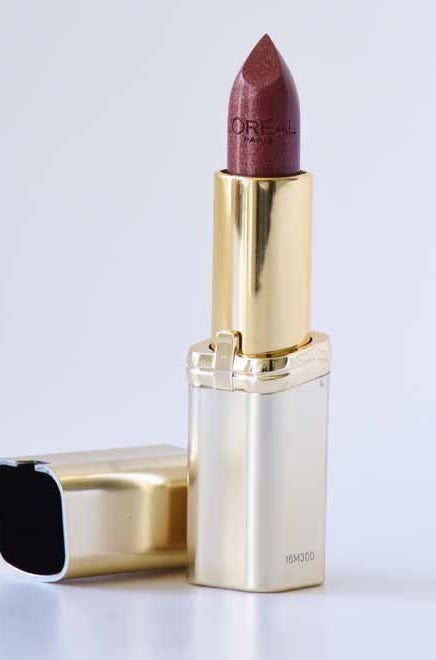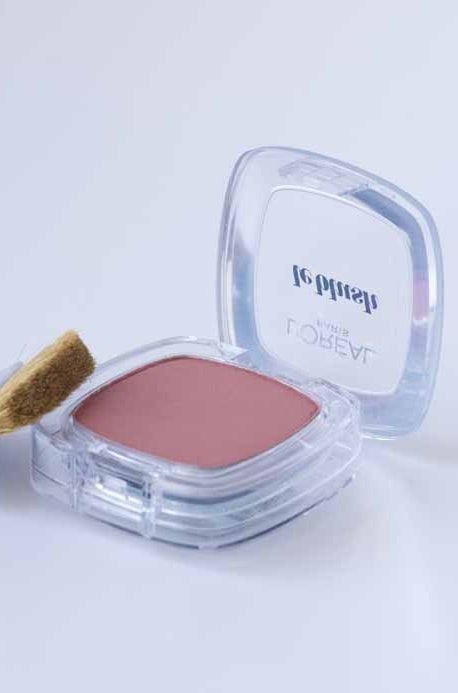 True Match Foundation in Golden Amber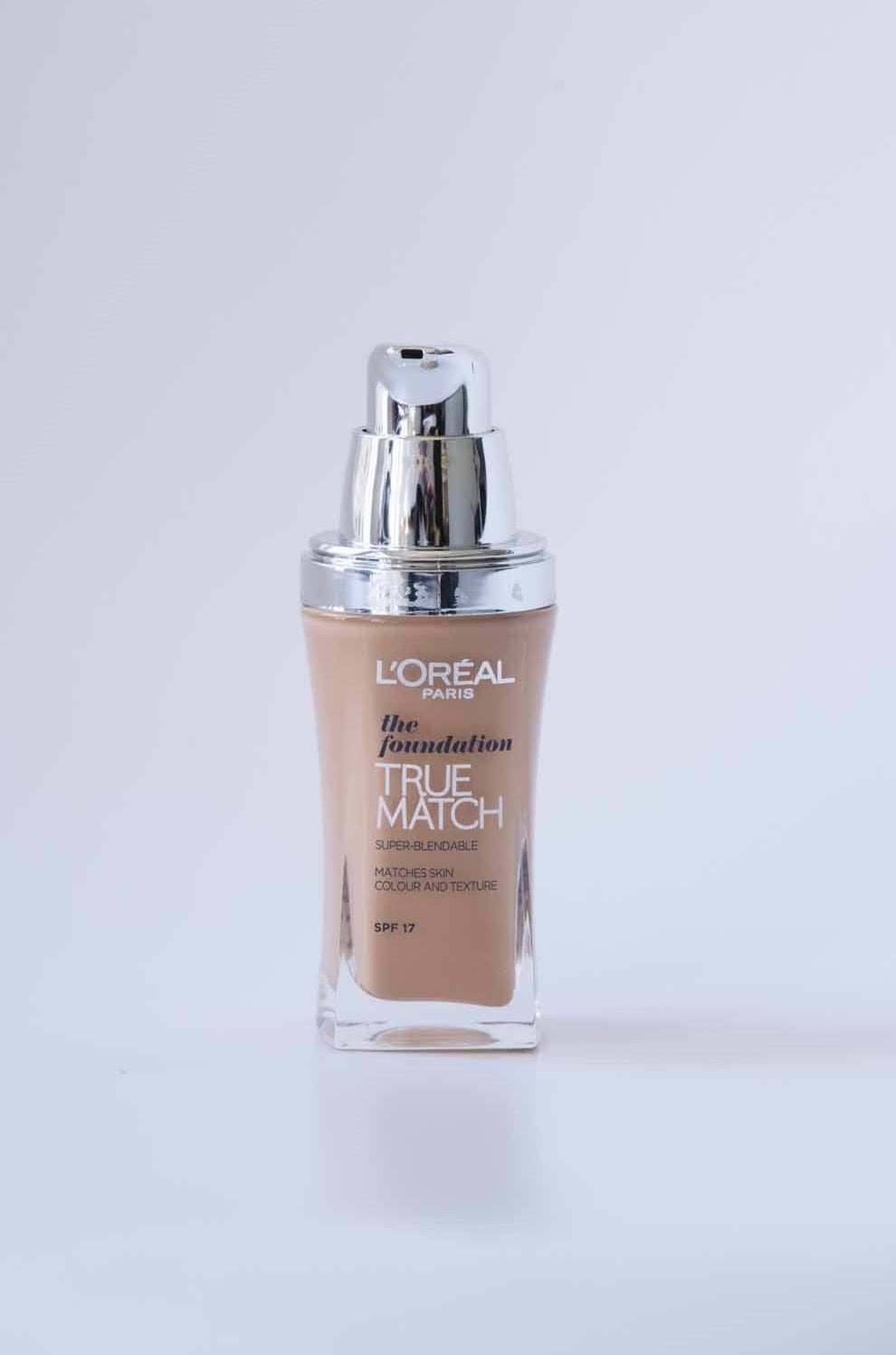 It all looks a bit '80s together.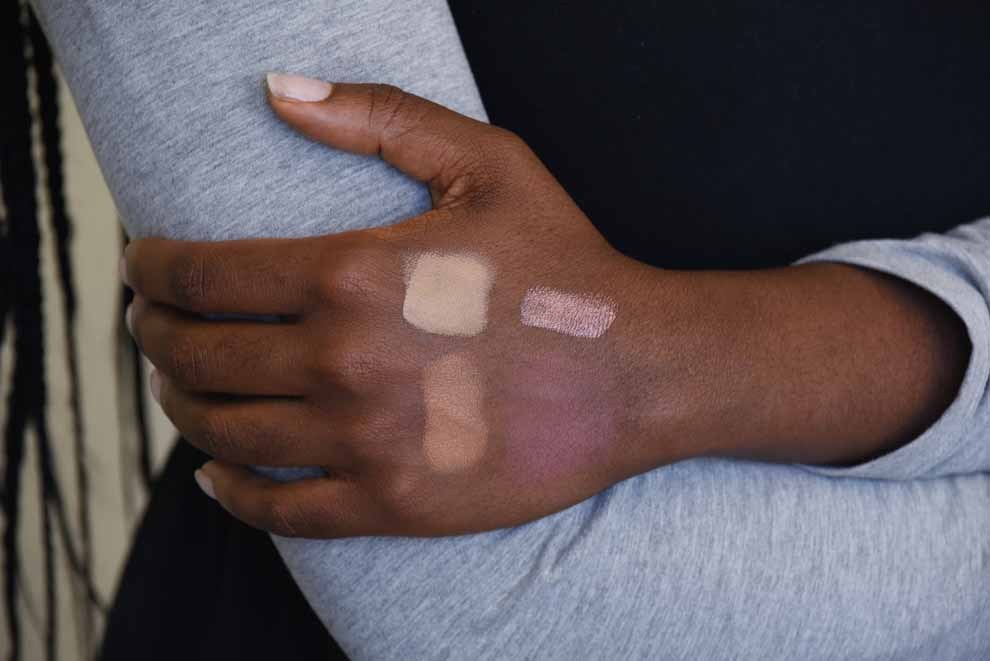 The blush lacks pigment and sticks out like a sore thumb, the bronzer is too close to my skin colour to make much impact and the lipstick finish is a little too frosted for my liking. I was on the hunt for the nude shade Liya Kebede wore in the campaign a few years ago, but alas it was nowhere to be seen.
I'd probably consider trying their bolder shades at a push, but until their darker foundations make it over to these shores, I probably wouldn't head to this section.
7. No. 7 at Boots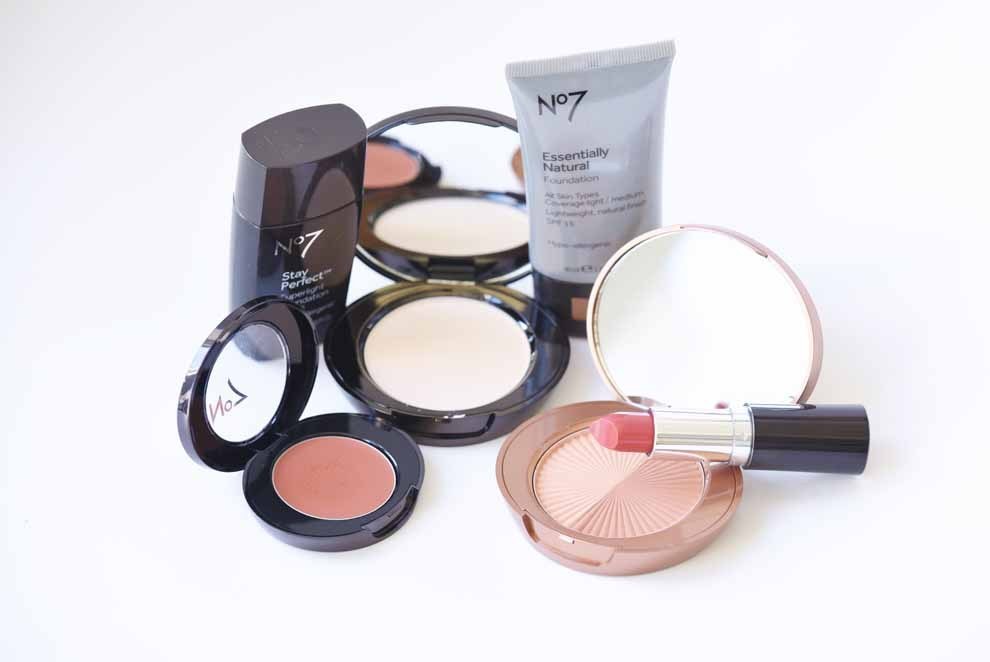 Even though I've seen a few of No. 7's diverse advertising campaigns, I've never thought to try any of its products before. The vast range sits alongside the more high-end brands in its own area, complete with multiple staff and a makeover station.
There's a free Match Made service using a nifty contraption, and I'm advised to mix two foundations to cater for my darker forehead and lighter cheeks. I'm also matched with lipstick in Soft Earth and pick out a natural-looking cream blush, as well as a bronzer and translucent powder (the darkest option is way off).
Perfectly Bronzed Dual Bronzer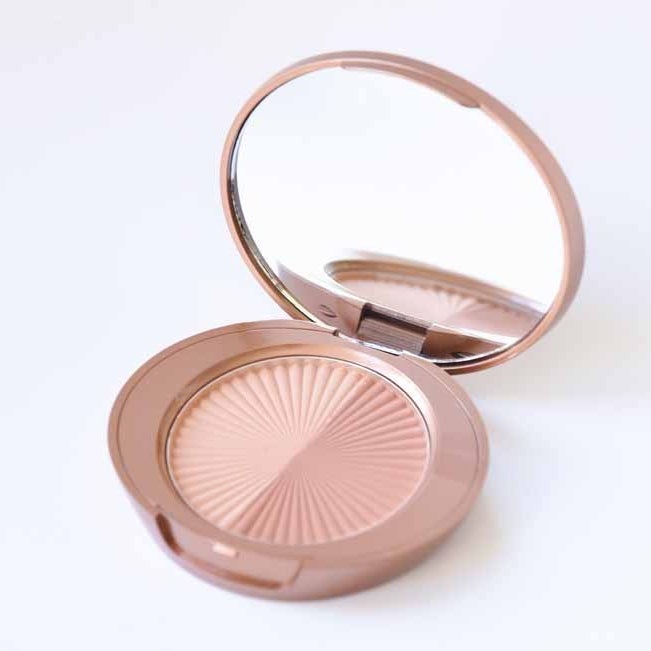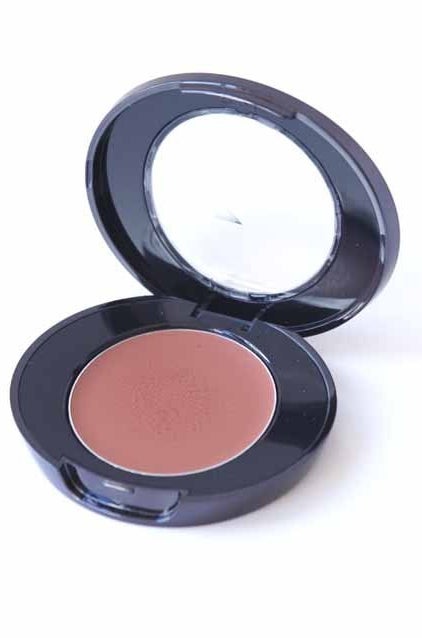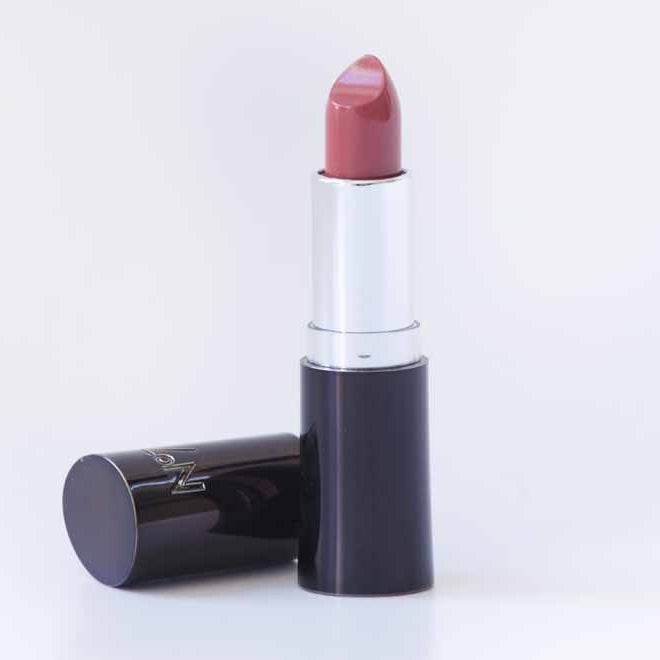 Essentially Natural Foundation in Walnut and Superlight Foundation in Mocha, combined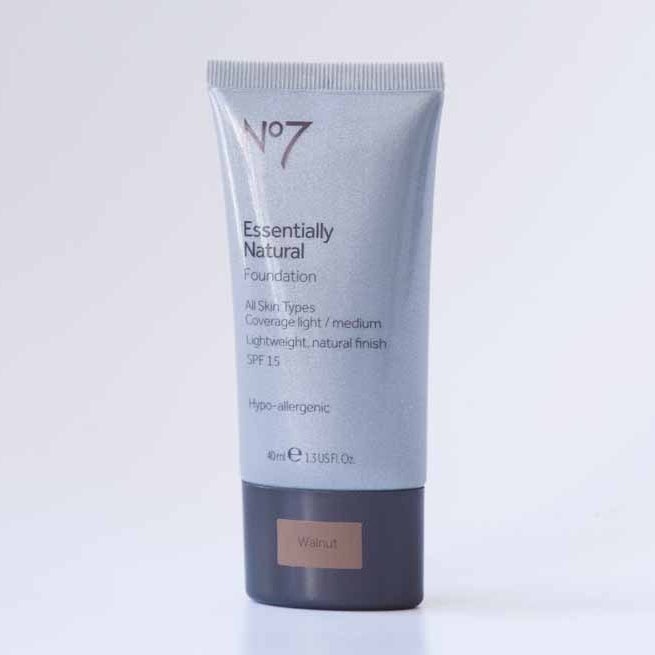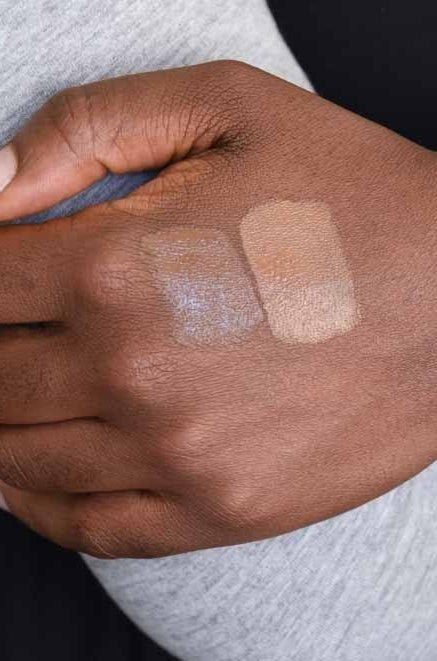 After trying the foundations, I've now realised that it's possible for me to look green.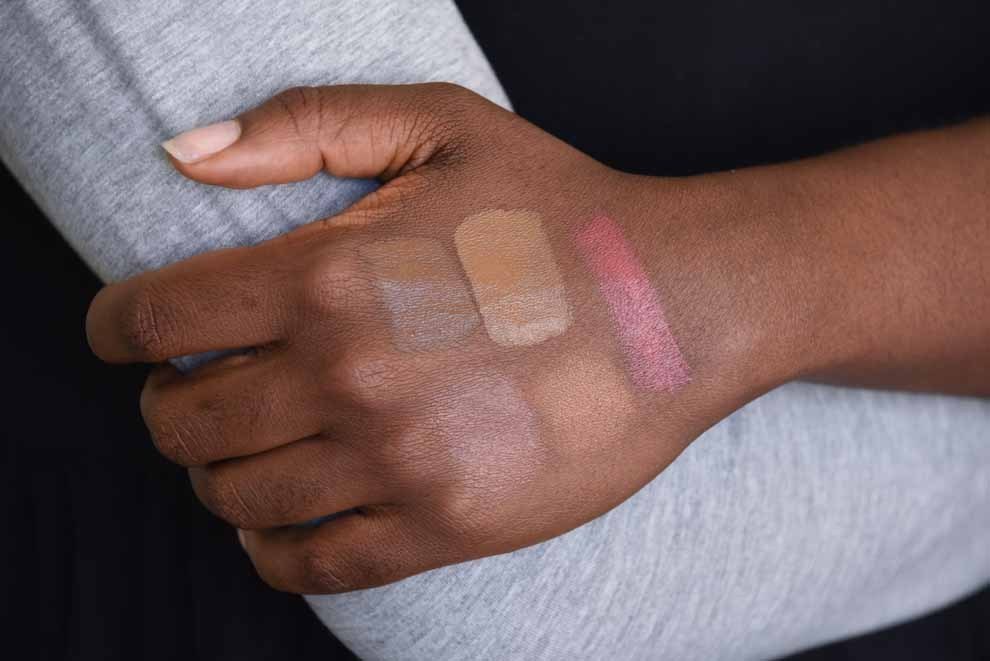 There's just no warmth whatsoever, and I look a bit ill. The blusher and highlighter help everything along slightly, but I shouldn't have to rely on these to look like my usual self. The blusher is a nice natural colour but would have been better in a more pigmented powder formula.
I fared better with the lipstick though – it's a similar shade to the Bourjois lip crayon and enhances my natural colour. This is at the pricier end of the high street (products range from £6–£19.50) and doesn't really stand out enough for me as a brand, so I'd probably spend a few extra quid and go for MAC.
8. Revlon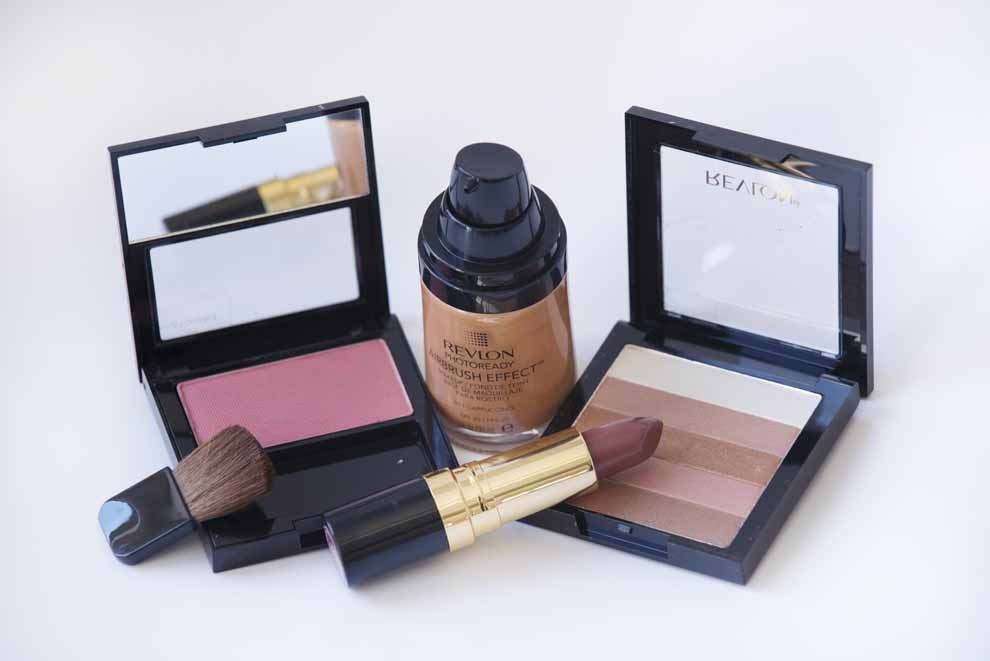 After being disappointed by L'Oreal, Rimmel, and Bourjois, I almost expected Revlon to follow suit, so was pleasantly surprised to see a foundation that looked close to my skin tone.
It's a brand that's not really on my radar bar seeing the odd Emma Stone ad, and the area in Boots looked a little unloved. Still, there was a decent lipstick, blush, and bronzer option.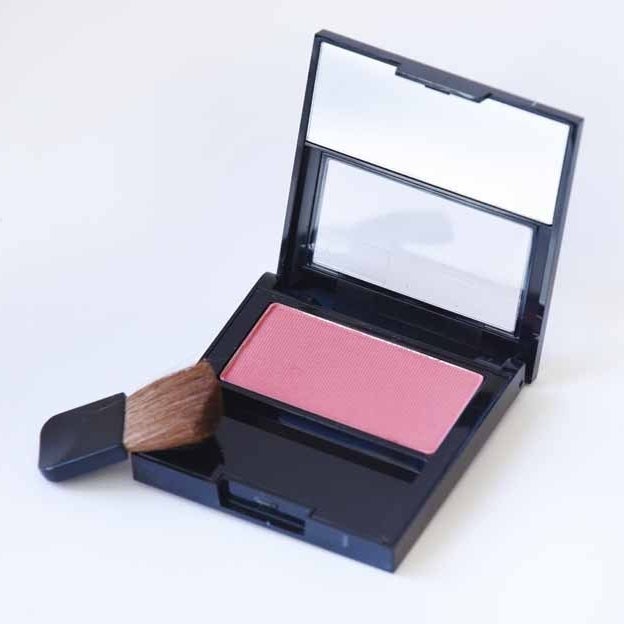 Bronzer: Bronze Glow Highlighting Palette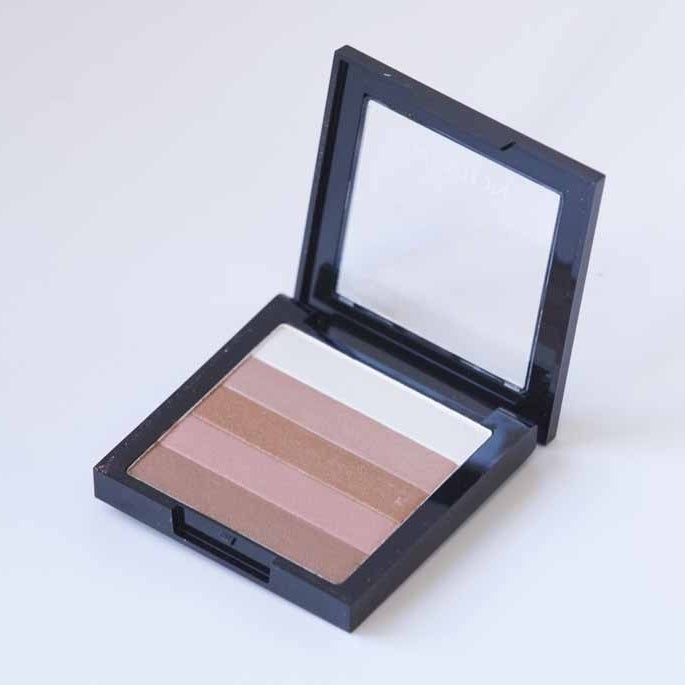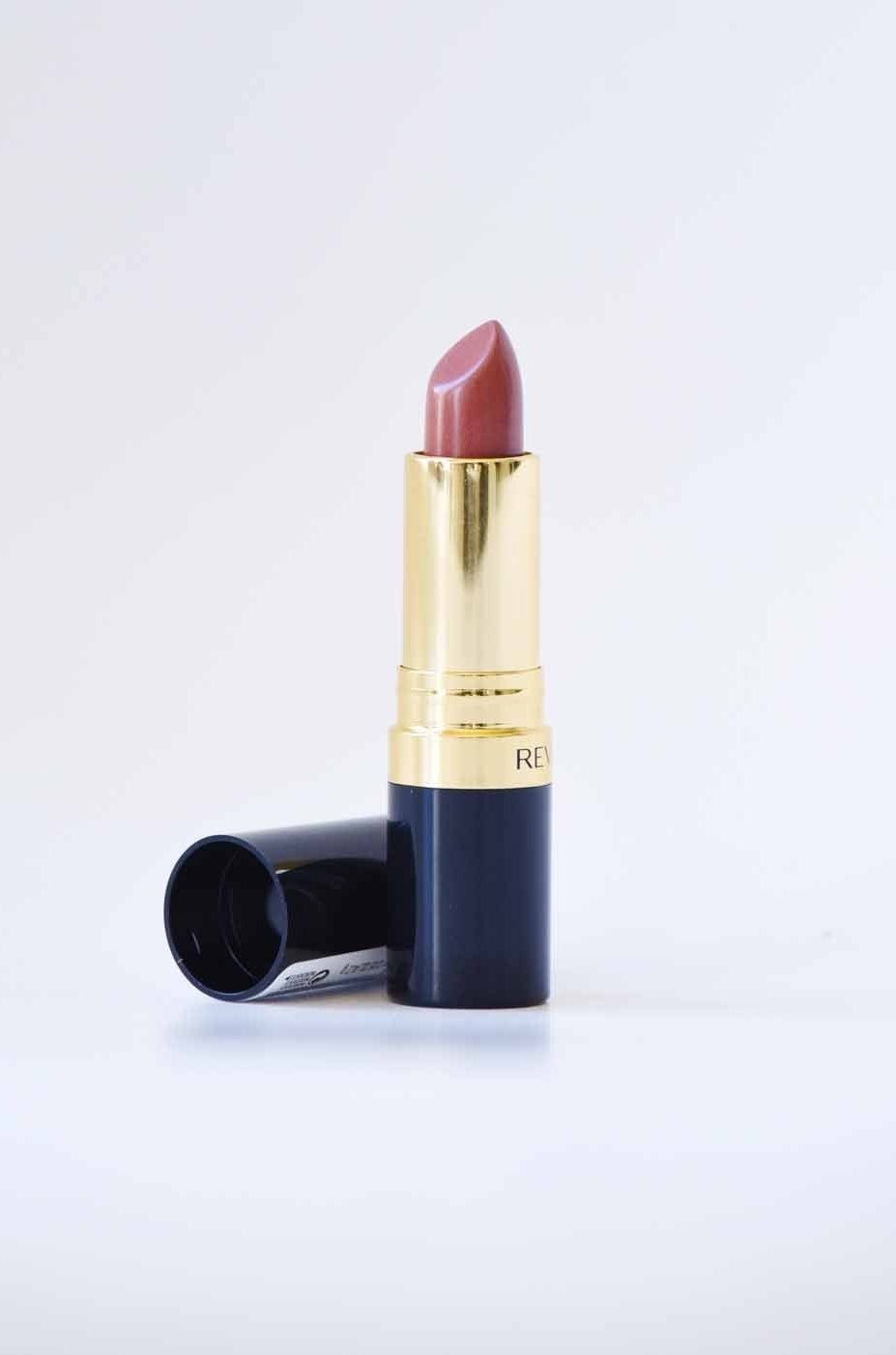 The lipstick really stood out for me.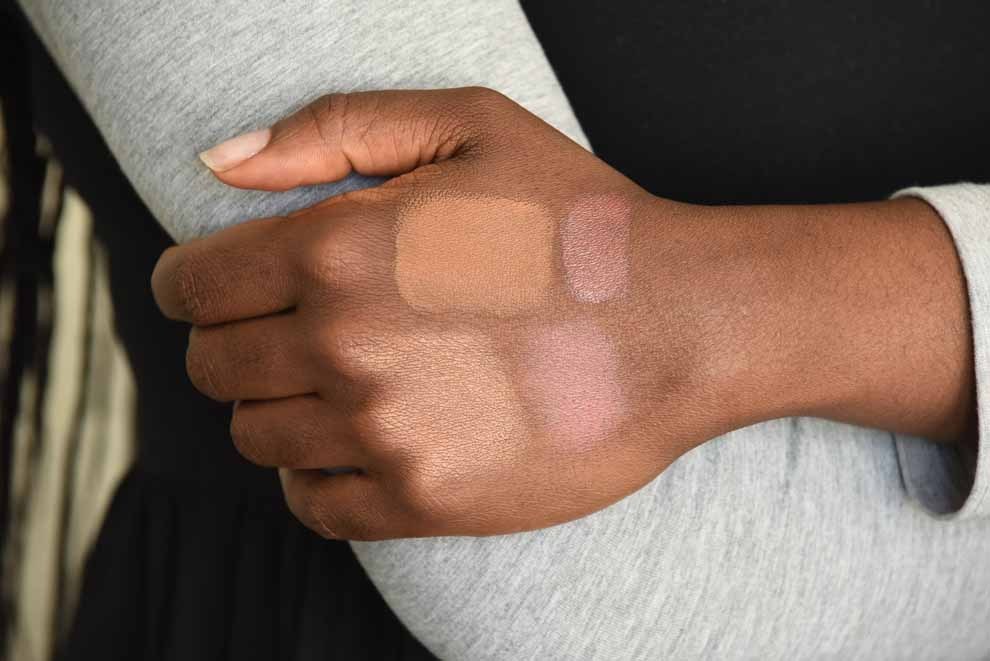 Although the foundation is warm and delivers the desired airbrush effect, it's clear that it's a shade too light for me, especially on my forehead.
The lipstick really stood out for me (I found the blush and highlighter average) as a good nude option, and it doesn't look too dated. At £7.49, it's definitely worth a try.

So what fared the best?
Best Brand: Sleek
Worst Brand: Rimmel
Best Product: B. Sun Kissed Bronzing Powder in Dark
Worst Product: No. 7 Essentially Natural Foundation in Walnut
High street brands are also not alone in having limited shade ranges. Even though I use the YSL Le Teint Touche Eclait foundation in B80, when I wanted to try one of YSL's newer launches, my colour was nowhere to be seen. As far as I know, MAC and Bobbi Brown are the best at having the full range available in most of their formulas. Why isn't this the norm? Although there may be commercial reasons, surely it's better to send out a positive message about diversity, especially in one of London's busiest shopping streets?
When you look at the statistics, four foundation options out of roughly 15 high street brands available isn't a great success rate.
Even when there's a wider shade range available, some of the formulations cannot cater to the nuances of darker skin tones and personal preference. A lot of the time I'd pick up the darkest shade, but what would someone who has more of an Alek Wek complexion be able to use? It's also strange to see a foundation offered but no concealer or powder to complement the look – they'd need to be found somewhere, and often more expensive brands are the easier route.
It's difficult to know whether brands are waiting until they've got the right formula for darker skin tones or just not bothering at all. Knowing that the shades exist across the pond is also frustrating too. Perhaps they'll make it over here someday? If I knew that I could find the right Rimmel, L'Oreal, or Bourjois foundation in Boots (while picking up those all-important points or 3-for-2 offers) then I'd be willing to try it. It means I'm more likely to look at other products in the range and think more highly of the brand.
I probably won't stop buying my high-end foundations any time soon, but I have found a few new products to add to my collection.