Vanessa Hudgens Is Being Accused Of Cultural Appropriation For Wearing Braids
Social media users are accusing the star of cultural appropriation.
On Sunday, Vanessa Hudgens shared photos of herself with braids to her Snapchat.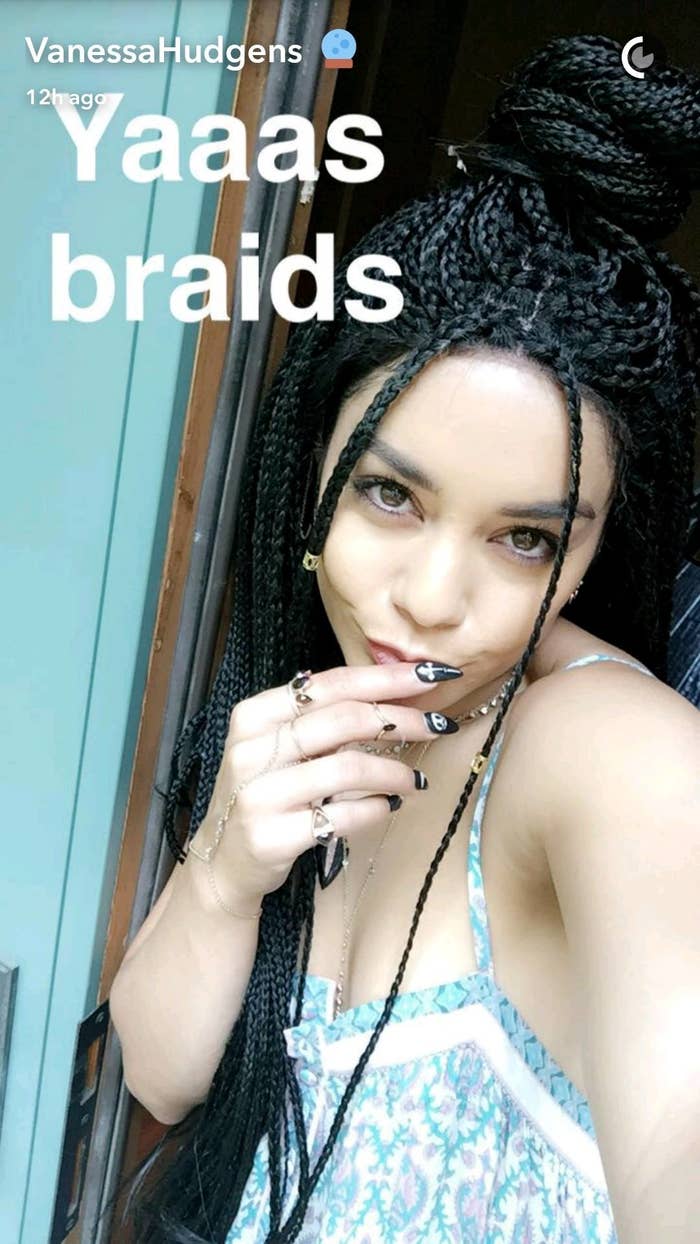 The photos showed her with box braids, a hairstyle typically worn by black women. It appears to be a wig.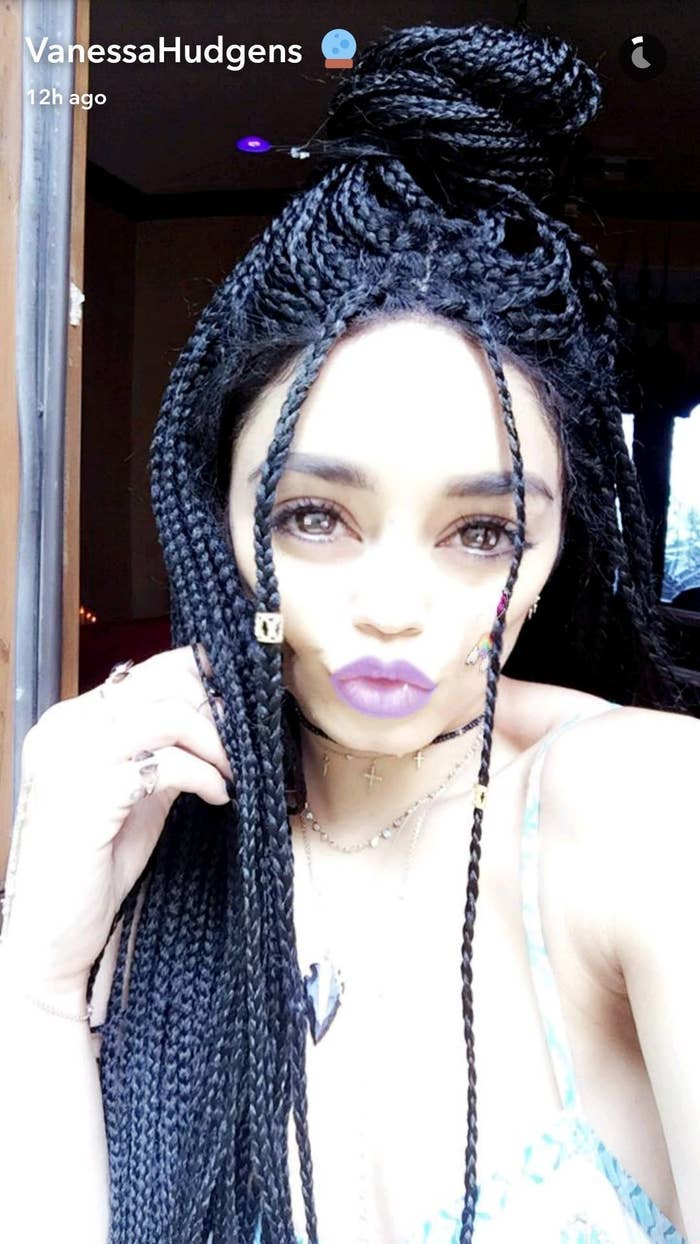 Shortly after the photos went up on Snapchat, Twitter users began expressing their distaste, saying the hairstyle is cultural appropriation.
Others pointed out similar times Hudgens has been accused of appropriation.
Some fans came to her defense, asking others to leave her alone, and even praising her look.
BuzzFeed News has reached out to Hudgens' representatives for comment.