This photo was taken Monday in Skopje, the capital city of Macedonia, in the midst of violent protests.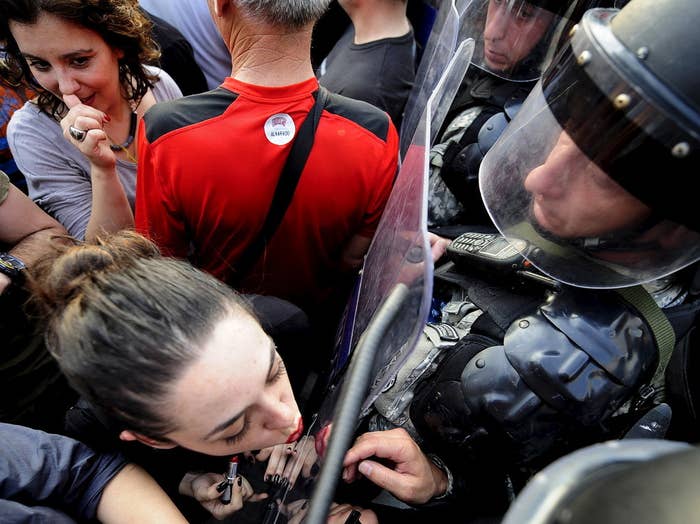 Thousands of Macedonians began protesting this week over allegations Prime Minister Nikola Gruevski hid the circumstances behind 22-year-old Martin Neskovski's murder.
There have been previous protests since the murder in 2011, and as of today this week's demonstrations against the perceived police brutality have spread across the country.
When asked about the photo Jasmin replied "In principle I do not use a lot of make-up, I wear red lipstick only when I need to repair the tired look of the systemic suppression of freedom."