This is Eli. Eli is a 7-month-old puppy from Idaho.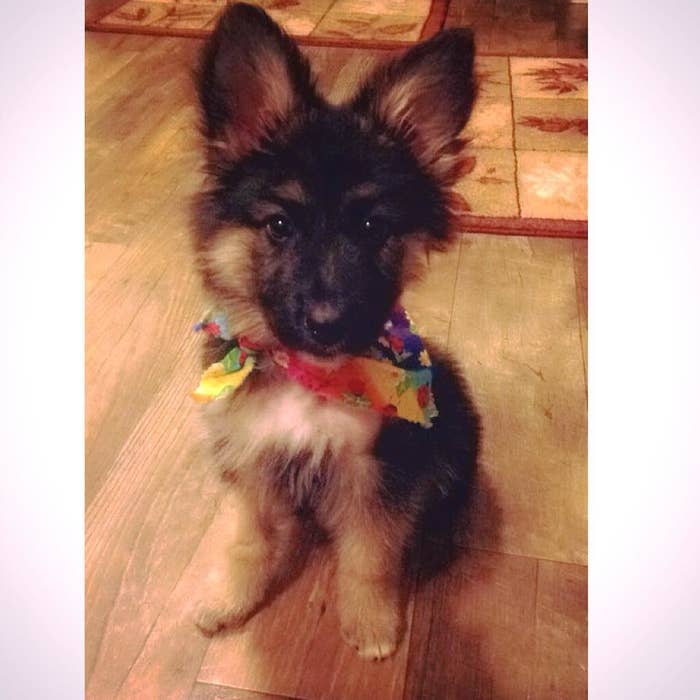 Faced with a tough decision, his owners handed him over to Ada Animal Hospital and veterinary assistant Savannah.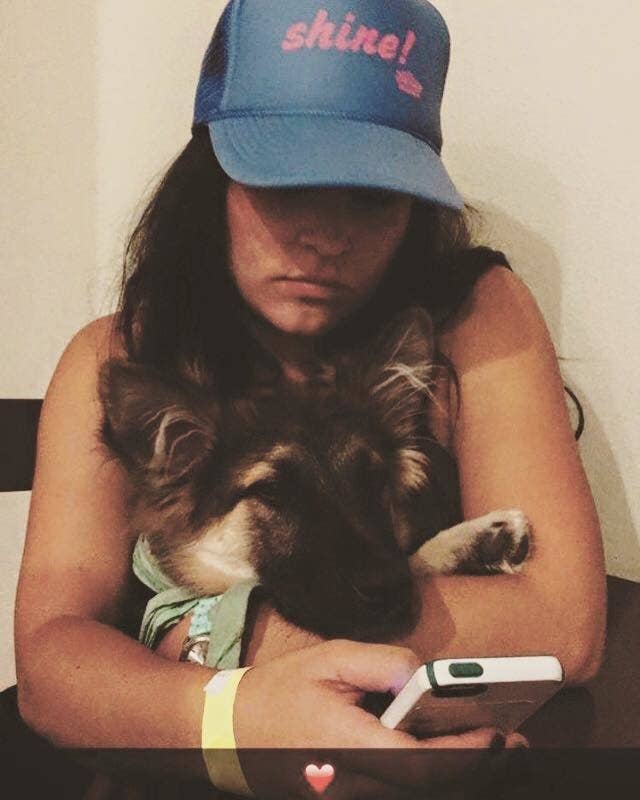 Savannah and Ada Animal Hospital crowdfunded Eli's surgery, which was done at a reduced cost. It was a success, but the puppy still struggled with regurgitation problems due to muscles weakened by his previous condition. A second surgery was performed, but Savannah, now his owner, was worried about his quality of life.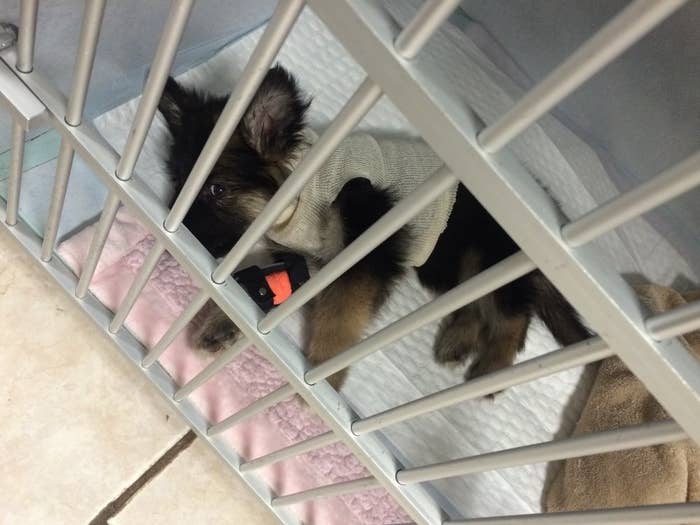 After some research, the hospital discovered that there was a thing called a bailey chair – a sort of high chair for dogs – which would not only allow Eli to be fed, but might also actually improve his condition.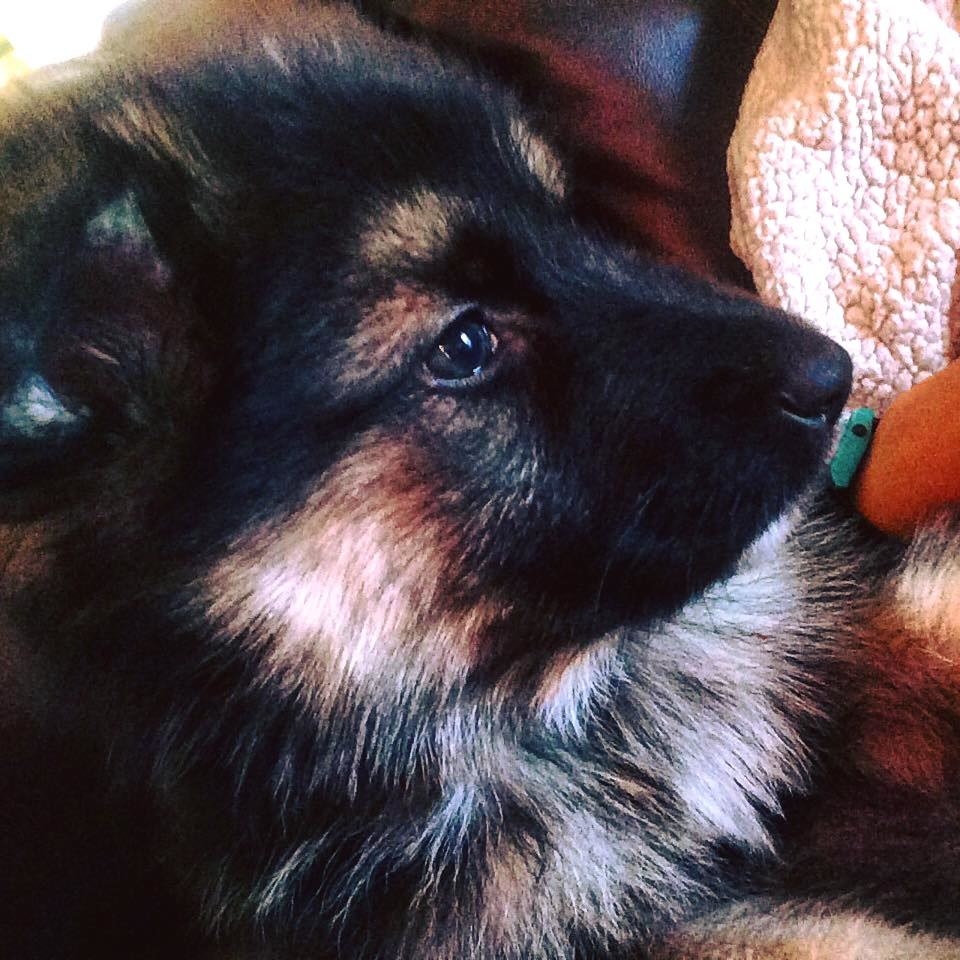 Luckily for Eli, a friend of the practice happened to be a talented woodworker, and a custom chair was built.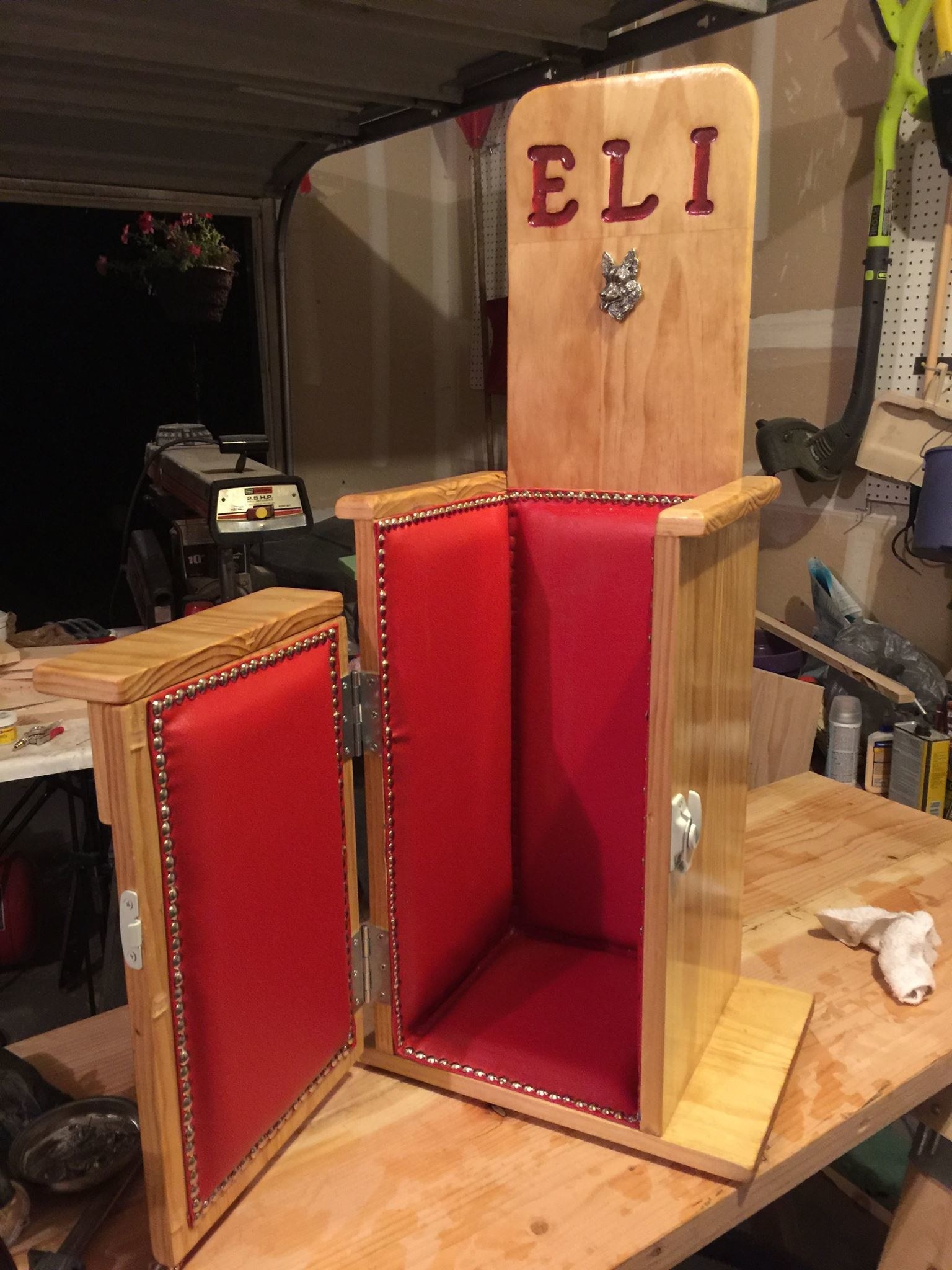 The chair, which features an interchangeable bowl and armrest for Eli's comfort, means Eli can remain upright after eating, allowing his food to travel down to his stomach without the need of his weak esophagus muscles.
And Eli loves it!
Candy Sherwin, a representative for Ada Animal Hospital, told BuzzFeed News that after an initial getting-used-to period, Eli is now so comfortable with his chair that he is learning how to get into it himself – and even often falls asleep in it.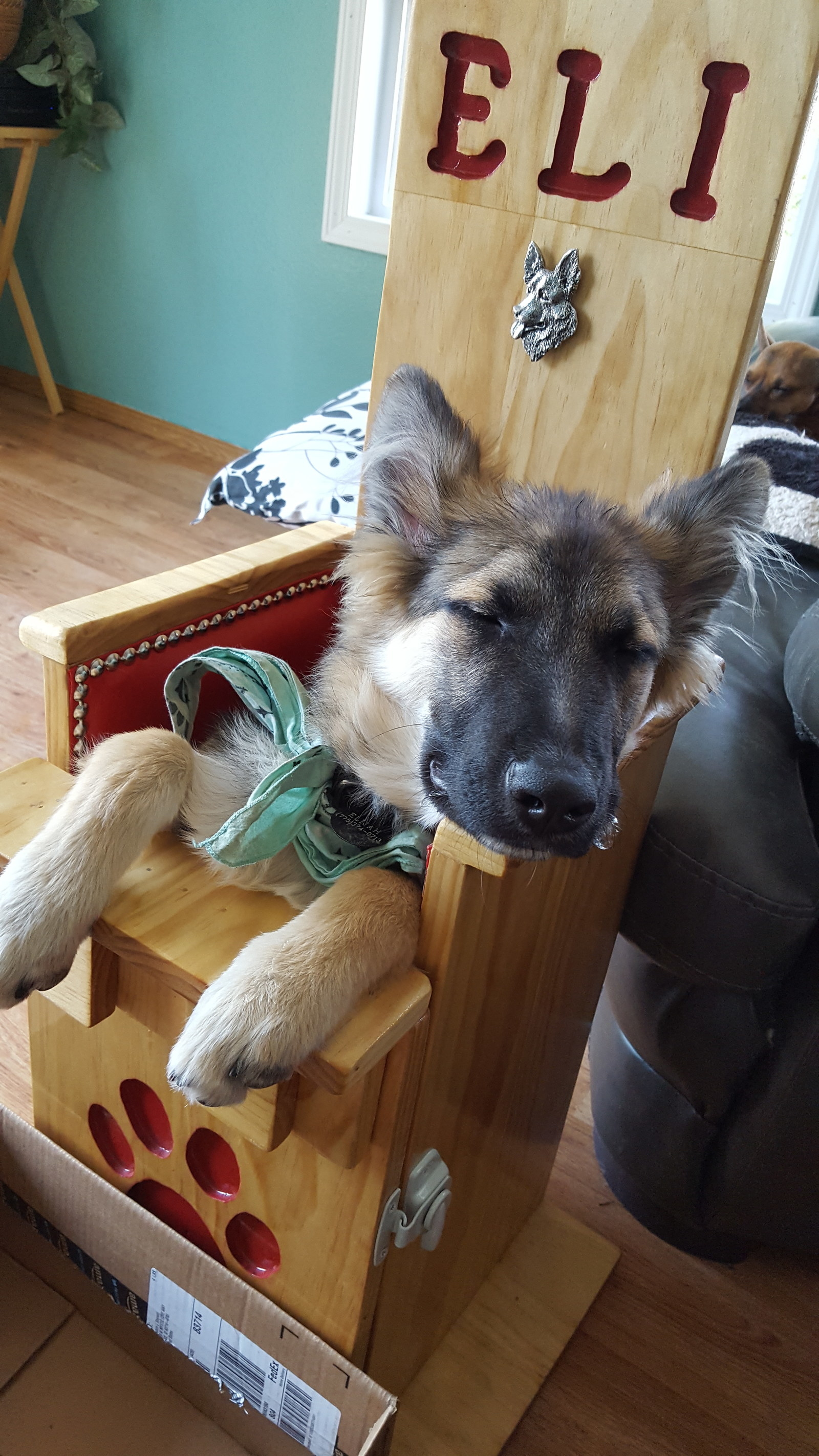 Sherwin said that since receiving the chair in August, Eli has gained 20% of his body mass in one month.
She said that his amazing recovery is thanks to the huge amount of support from the Ada Animal Hospital and WestVet Emergency and Referral Center staff; Dan Sherwin, who built the chair; and his "mom," Savannah. Sherwin said, "She never gave up on him. Thanks to her, he is a happy, lovable, crazy little goofball of a miracle."