Iskra Lawrence is a plus-size model from the UK. She has worked on campaigns for Simply Be and Aerie.
A week ago, she shared a photo from a recent trip to Puerto Rico.
Under the photo, one Instagram user commented that Lawrence was a "fat cow" and was eating "too many bags of crisps".
So Lawrence posted a series of photos in response to the user, starting with her lying on a bed of crisps.
She wrote below:
✨😝I'm sorry I couldn't help myself...This is for anyone who has ever been called FAT. Thanks for the inspirational words on a recent pic @zseanzbrown 👇🏼 "Fat cow. It's only cus every F****r on this planet is obese that that's the norm... Plus-size models? give me a F*****g breaking. Everyone needs to stop eating McDonald's, the NHS is f****d because of people like her eating too many bags of crisps." Opinions are like arseholes - everyone's got one🙌 thanks to the dream team for making this happen at work today, by @ricktphoto
Lawrence then continued her perfect clapback by eating a packet of crisps in a slow-mo video, writing, "This is for anyone who has ever been called FAT."
And one final message to her critics.
Lawrence's fans quickly commented on all her posts, sending their support and praising her body-positive message.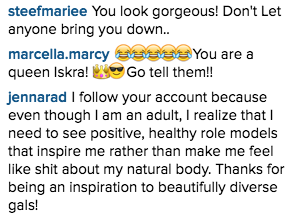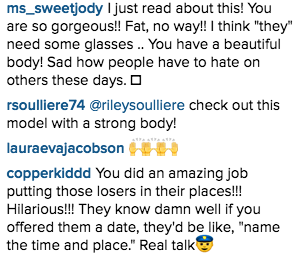 BuzzFeed News has contacted Lawrence for comment.