This Is What It's Like To Have People Think You're The Victim Of A Terror Attack
After the Manchester attack, numerous photos circulated of supposed victims – including children – who weren't even there.
On Monday night people were leaving an Ariana Grande concert at Manchester Arena when an explosion occurred in the foyer, killing numerous people.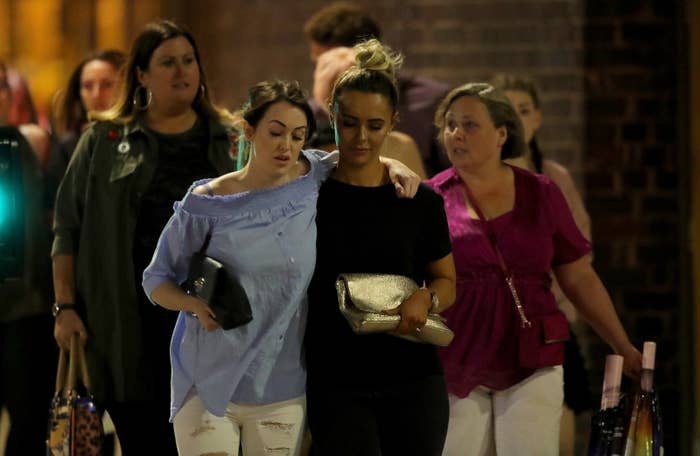 Following the attack, a picture claiming to show people who were missing after the Manchester incident circulated on social media.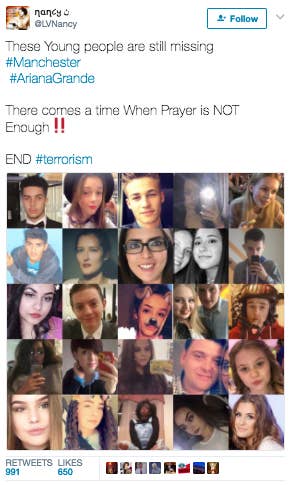 But versions of the collage actually contain a mix of missing persons and fake victims.
While it remains unclear where the collage originated, many of the fake victims included in it are known to 4chan and right-wing trolls.
The photos were discussed on /pol/ shortly after being shared. Users made suggestions for people who should appear in the faked images.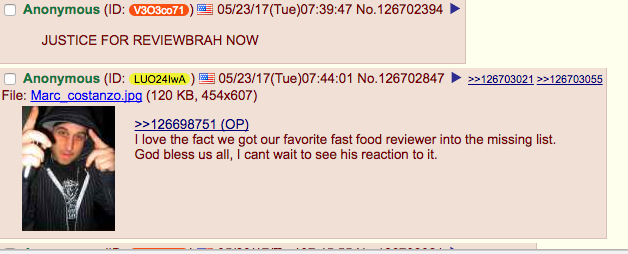 Some of those included in the collage quickly brushed off the rumors.
For others this was less easy: Mexican journalist Andrea Noel stated on her Twitter that she believed her inclusion in the collages was a deliberate act of trolling due to her current notoriety in the Mexican press.
Noel told BuzzFeed News her inclusion forms part of a long campaign of harassment from online trolls.
"Compared to the thousands of rape and death threats I've received, this is almost comical," she said. "I think it's absolutely horrible that trolls would take advantage of such a tragic, confusing, and desperate time."
However other people's inclusion in the online rumors are unclear. Gemma Devine – the 12-year-old daughter of 46-year-old photographer and blogger Rachel Devine from Melbourne, Australia – found her picture in one of the collages spread across the internet.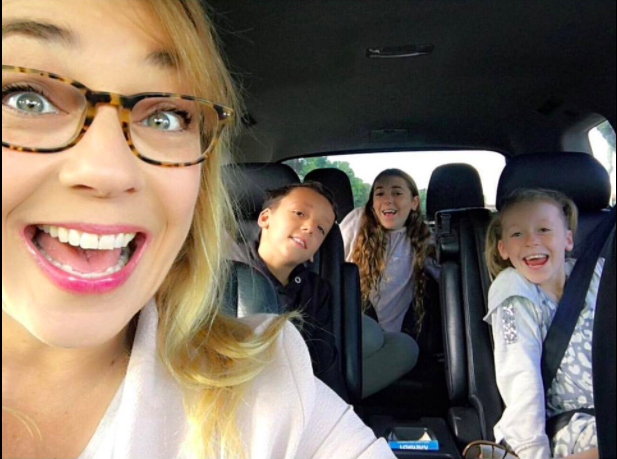 Rachel Levine told BuzzFeed News she was at home recovering from surgery when she started receiving messages asking about Gemma's safety. She said she has no idea why her daughter was targeted.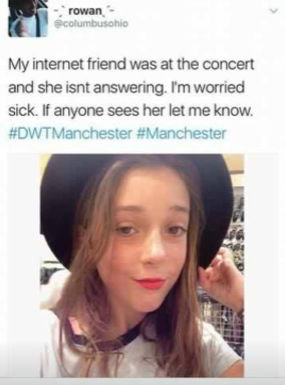 "I didn't really understand at first because it is Gem, but she was safely at school... In Australia," she said. "I looked and her photo was everywhere. From the top image on The Daily Mail to tv stations' FB page in Australia."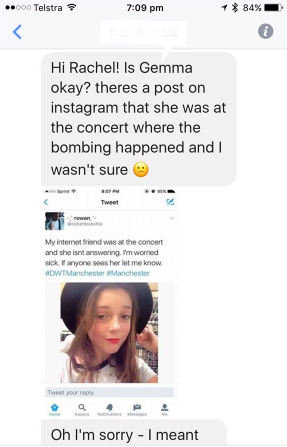 Devine then posted on her Facebook page, confirming that Gemma was safe and asking for her photo to no longer be circulated.
Devine said that although she is glad she has been able to squash rumors around her daughter's safety, her "heart breaks" for the families actually affected by the tragedy, whose suffering could be worsened by fake news: "They don't need people preying on them with false stories when their real children did not return from a night out at a concert."