Clara Foster is a 17-year-old from Houston. Clara really loves dogs.
Back in March, Clara's springer spaniel Fuchsia was put down.
Soon afterwards, her cousin's dog gave birth to a litter of pups, and Clara immediately fell in love with the runt, Olly. Clara asked her father on what condition she could adopt Olly. The answer: 100,000 retweets.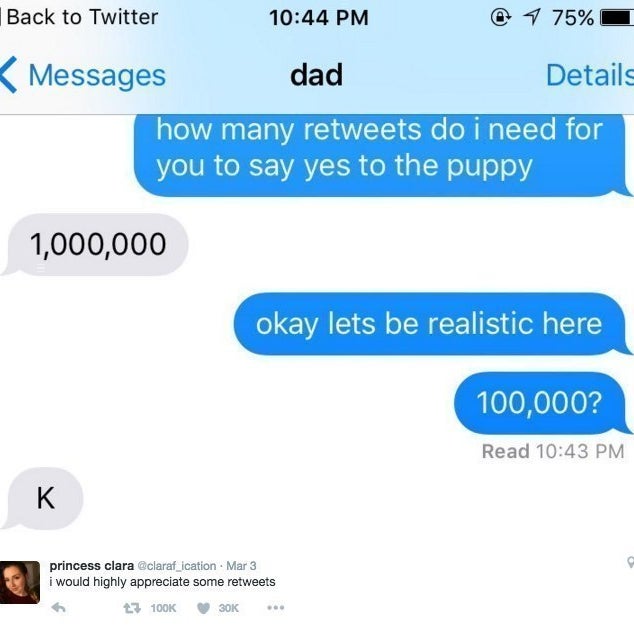 Clara told BuzzFeed News that she'd seen similar Twitter stunts done for prom dates or cars, and that initially her father didn't take things very seriously. "He definitely didn't realize that I would gain this much momentum," she said.
However, Clara's tweet quickly gained the attention of multiple media outlets, all of whom helped her promote her campaign for a new puppy.

Finally, after a couple weeks, Clara's tweet reached the desired 100,000, making her the new owner of Olly.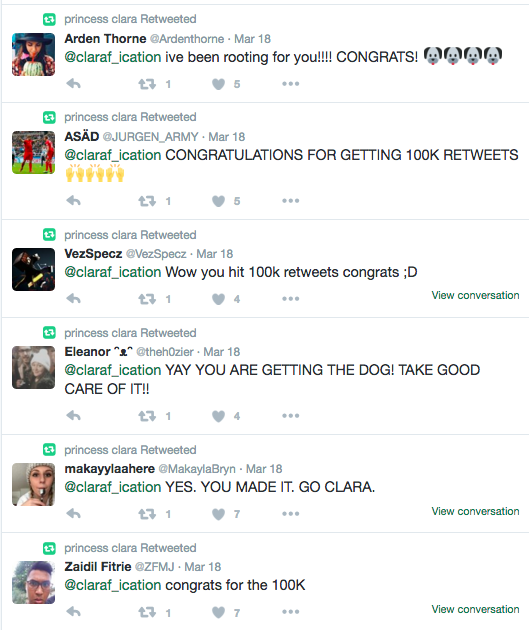 Clara informed her followers that due to distance, it would be a few more weeks before Olly joined the family in Texas.
While many people doubted that Clara would ever get her puppy, last Friday, Olly finally became a member of the Foster family!
Eugh, my heart 💖.