This is Daisy. Daisy is an 8-year-old French bulldog from Federal Way, Washington. She lives with her owner, Carrie Bredy, and two other bulldogs, Tomato and Walter.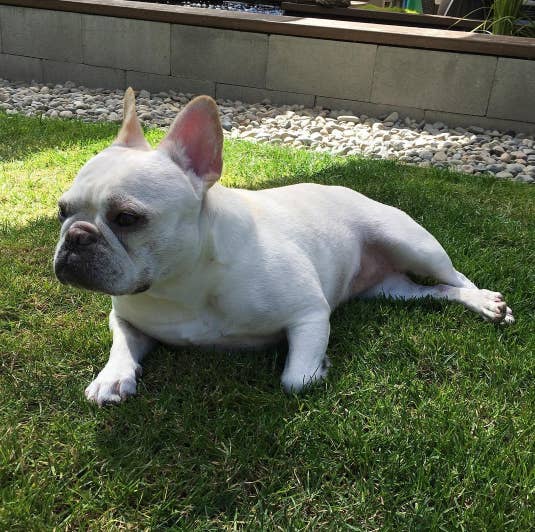 Bredy told BuzzFeed News that Daisy is a lovable, quiet dog who rarely barks.
Bredy also owns a large fish pond and last summer bought Frank, a chagoi koi carp. Bredy said that these fish are known to be friendly, and hoped Frank's introduction would help the other fish socialize.
However, since Frank's arrival he's been making friends with one unexpected animal – Daisy.
According to Bredy, Daisy is the only one of her dogs who visits the pond, and when she does Frank always quickly comes over to say hello.
They then spend hours hanging out and, of course, kissing.