Daj Jordan is a 28-year-old violinist and composer from London, England.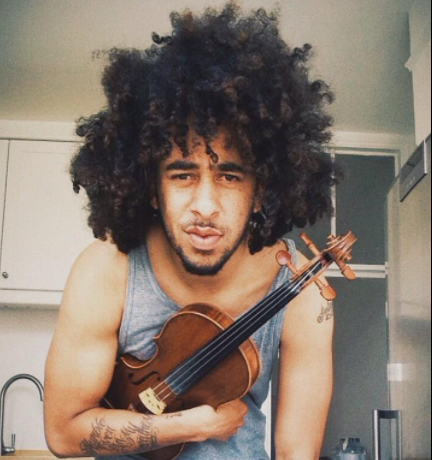 On Sunday, Jordan shared a violin cover of Rae Sremmurd song and Mannequin Challenge soundtrack "Black Beatles."
Jordan's cover went viral and has been retweeted over 25,000 times.
Jordan told BuzzFeed News that he has been playing violin since age 7, and he regularly posts violin covers to his social media for fun.
Jordan covers hip-hop and R&B songs that he's enjoying. He said that he does most of his covers because he just wants to play his violin.
"Im surprised by the reaction I get, it's really positive," he said. "It's nice when people say they want their kids to play the violin to the genres of music I do."