People Are Furious With Billboard For "Sexualizing" North West
Many believe Billboard's now-deleted tweet was comparing North West licking to a lollipop to a scene from Kim Kardashian's sex tape.
Late Thursday night Billboard posted this tweet, which users believe was sexualizing North West.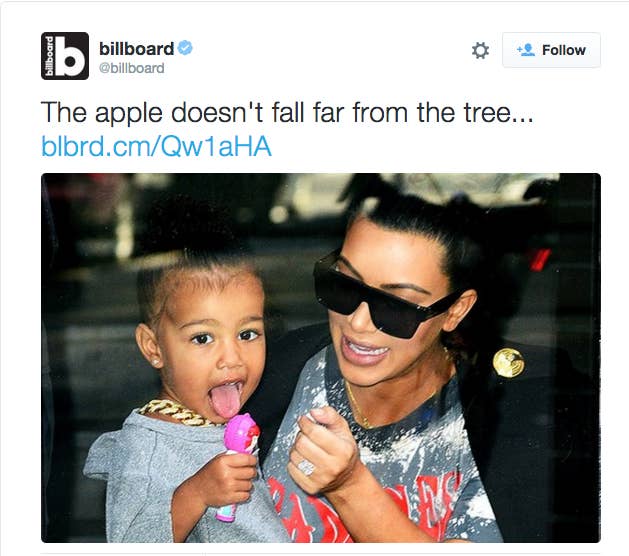 The story was actually about the 2-year-old talking back to the paparazzi, but many felt like the tweet alluded to her mother's sex tape.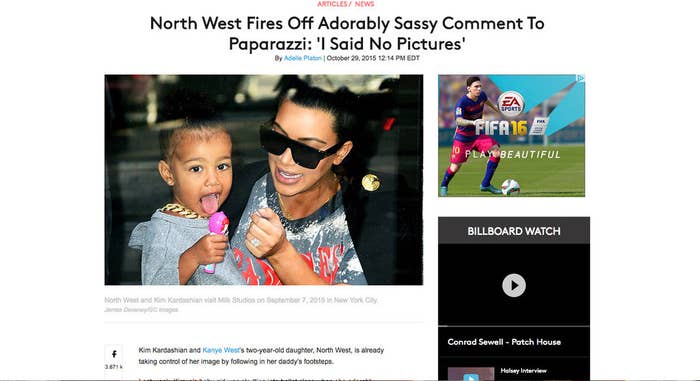 After a few hours, Billboard deleted the tweet. But many social media users are still expressing their anger at what they feel was a "clickbait" tweet.
Others are arguing that the tweet is specifically racially targeted.
But most are upset with the sexualization of North, especially in the context of the media's treatment of her mother.
BuzzFeed News has reached out to Billboard for comment.