Following news of the death of David Bowie, fans have been paying tribute to the artist in Brixton, London, where the legendary singer was born.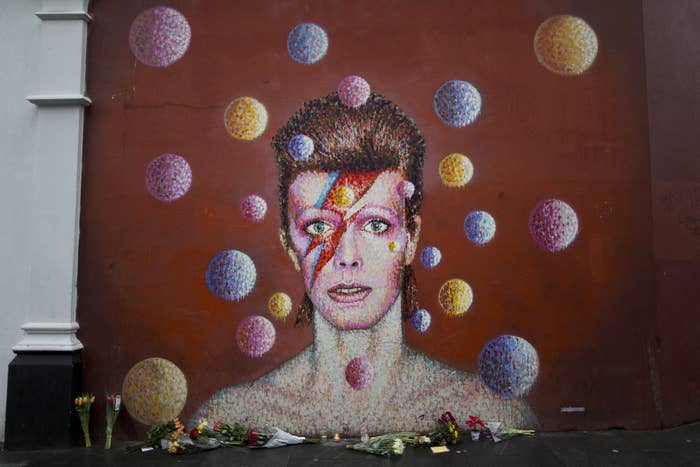 Visitors left flowers and messages at a mural of Bowie in Brixton. The mural depicts him as his Aladdin Sane character.
The creator of the mural, Australian artist Jimmy C., paid tribute to Bowie via his Facebook this morning.
Across Brixton, local businesses have been paying tribute to the singer, who was born there in 1947.
Locals have also arranged numerous vigils, parties, and celebrations for Monday night.