This is Niko. He's a police dog. He's 5 1/2 years old, he's a purebred German shepherd, and he loves his job.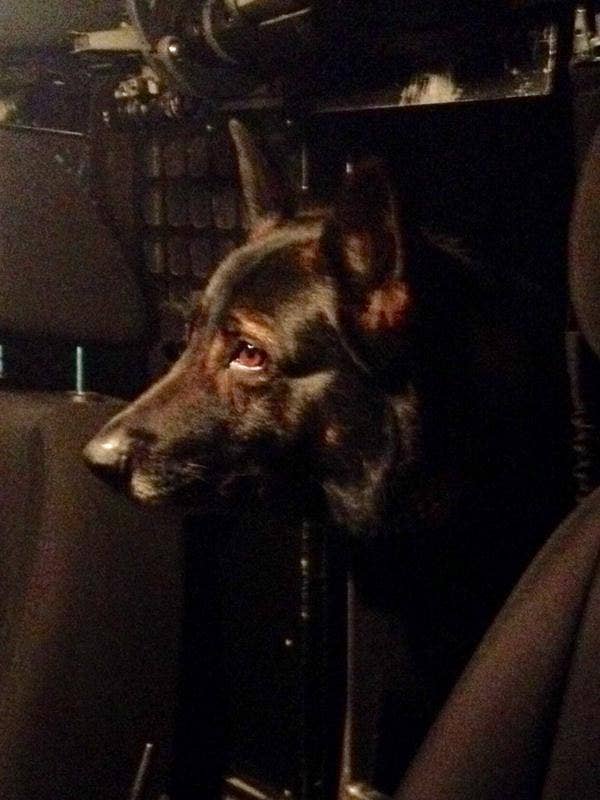 Except when learning to rappel down walls with his human Constable Dan Ames. Then his face is like this.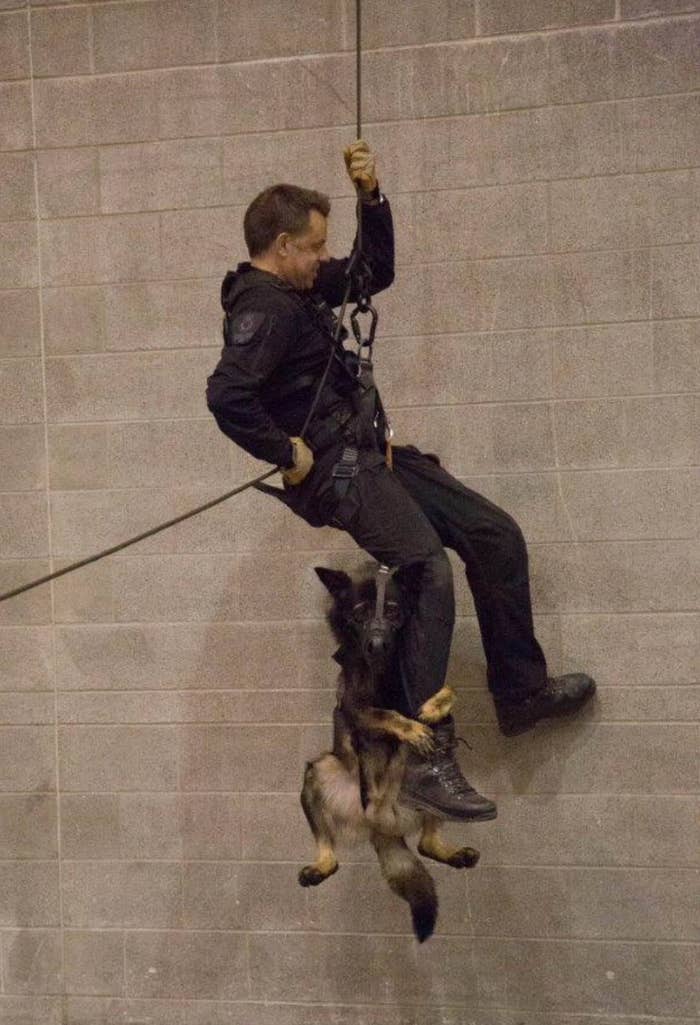 "Oh no."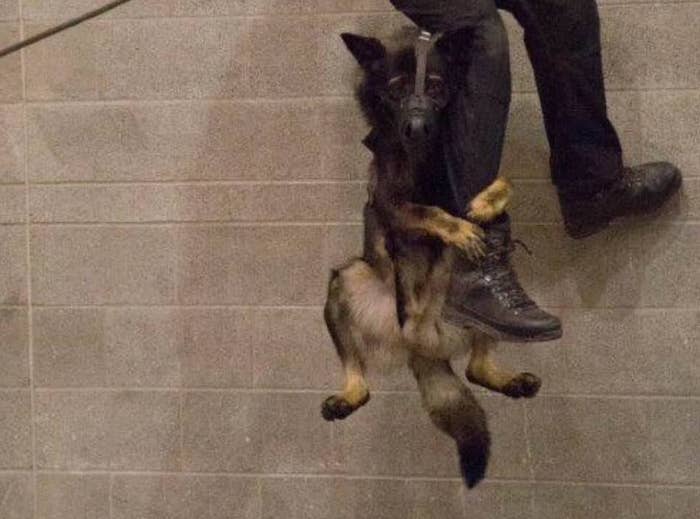 The Vancouver Police Department told BuzzFeed that Niko was learning how to scale walls. The photo was taken during Niko's first attempt to rappel from a height five stories up.
"Niko is a very social and friendly dog with an incredible working drive," a spokesperson for the police station said.
The photo has turned the dog into a local celebrity. The spokesperson stated that since the photo was taken, Niko's rappelling skills have greatly improved.