Kendrick Lamar Has Released A Surprise New Album, "Untitled Unmastered."
untitled unmastered. is a follow-up to 2015's To Pimp a Butterfly.
Kendrick Lamar has unexpectedly released a new album, untitled unmastered.
The album features eight tracks, all titled "untitled" and distinguishable by a date.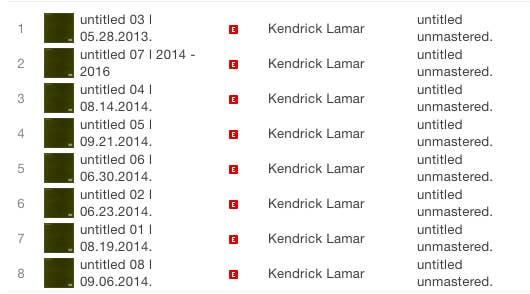 Swizz Beats announced via his Instagram that he and Alicia Keys' 5-year-old son helped to produce "untitled 07".
Lamar's fans have been vocal about their excitement over the surprise release.