The Italian Football Team Are So Hot Even People In Japan Have Huge Crushes On Them
I mean, naturally.
by
,
Last week the Italian football team posed for their official team photo ahead of the UEFA European Championship.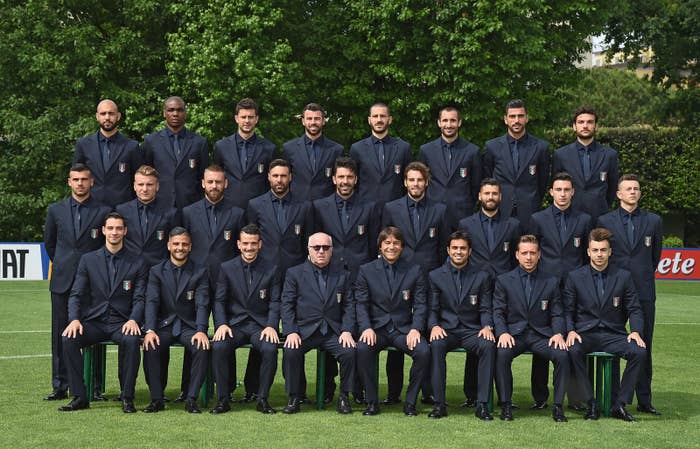 The official set of photos included shots of the players relaxing and gathering before the shoot. Just doing *footballer* things, y'know.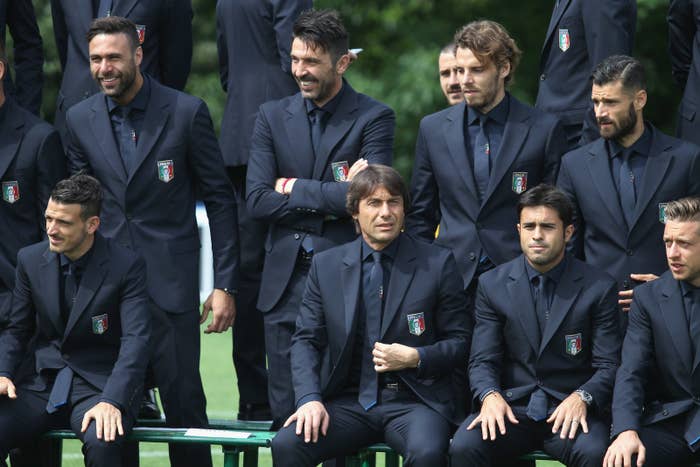 Some of the photos of the team caught the attention of Japanese Twitter users, where they've now become the source of major thirst. Much love was given to the suited-up team.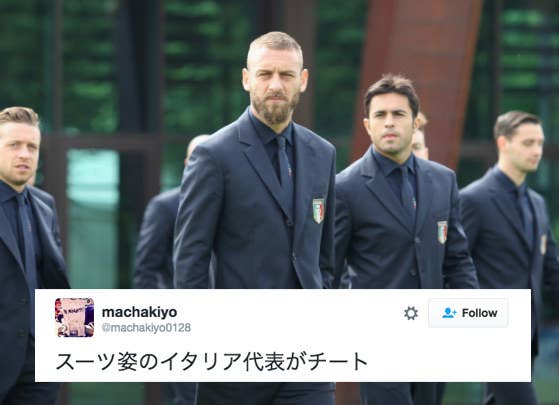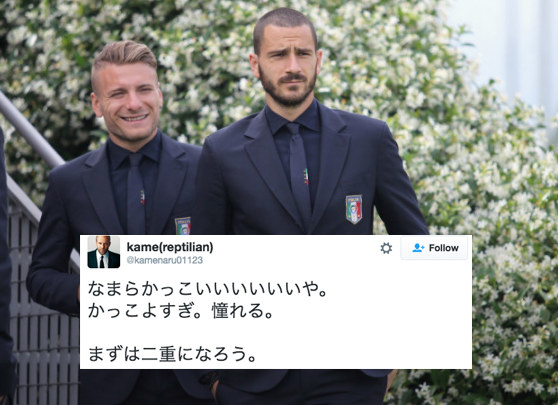 Luckily for the team's new fans, there will be plenty of time for appreciation of them when the Euros begin this weekend.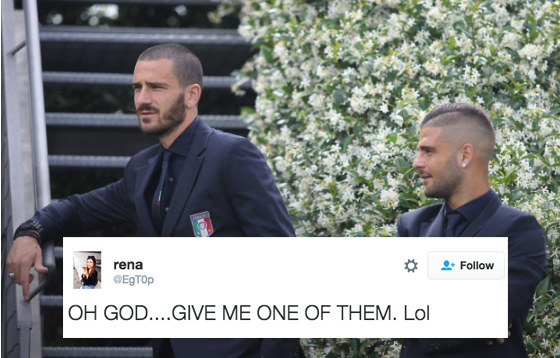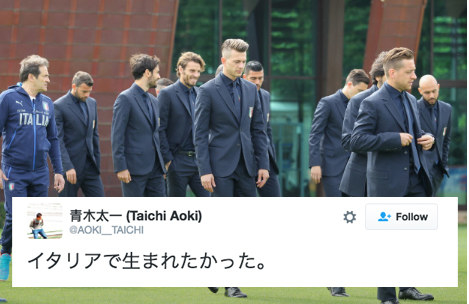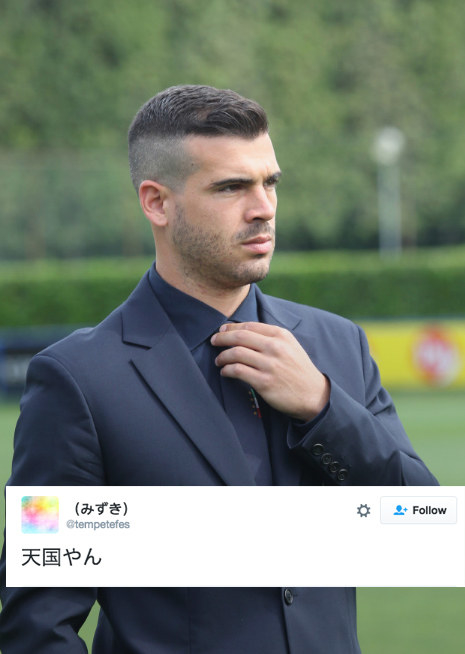 Of course, all eyes will be on the game...