Poot Lovato, according to her creator, is "Demi's twin sister. She was locked in a basement her whole life. This picture was taken the first time she went outside."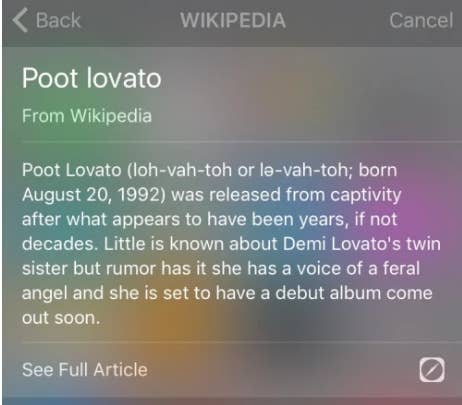 At the time Lovato tweeted her disapproval of Poot.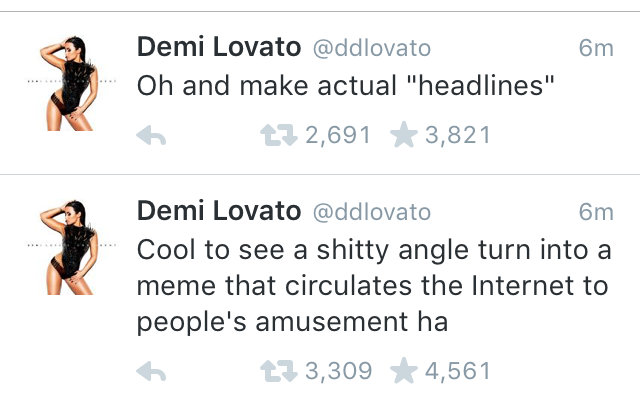 However, on Tuesday morning, Lovato tweeted a GIF of Poot.
People went wild.
Some people weren't so keen about Poot's return.
But mostly, they were thrilled Poot was free.
BuzzFeed News has reached out to Lovato's reps to find out what healed her and Poot's relationship.