1.

What is the name of Homer's brother?

Fox

Via Fox

2.

By which name has Homer NOT been refered to as?

Fox

Although, he has been known as El Homo!

Via Fox

3.

Where did Homer fall in love with Marge Bouvier?

Springfield elementary school

Homer fell in love with Marge at Springfield high school; however, they also dated briefly as kids when Homer was at Summer camp.

Via Fox

4.

What was the name of the woman Homer married in Vegas?

Fox

In "Viva Ned Flanders" Homer married Amber and Ned married Ginger.

Via Fox

5.

Which of the following jobs has Homer NOT had?

Fox

Homer has had a lot of jobs, but a video game tester (so far) was not one of them.

Homer has been a baby proofer, trucker, plow driver, food critic, conceptual artist, grease salesman, carny, mayor, grifter, body guard for the mayor, country western manager, garbage commissioner, mountain climber, farmer, inventor, Smithers, Poochie, celebrity assistant, power plant worker, fortune cookie writer, beer baron, Kwik-E-Mart clerk, and missionary...just to name a few.

6.

Who is Homer Simpson's enemy?

Fox

Or "Grimey", as he liked to be called.

Via Fox

7.

Which of these words does Homer NOT confuse with the word "trampoline"?

Fox

Via Fox

8.

What colour was the crayon Homer got Moe to lodge into his brain?

Fox

Via Fox

9.

According to his drivers licence, how much does Homer weigh?

Fox

Via Fox

10.

Where is the farmhouse Homer grew up in located?

Fox

Via Fox

11.

What is Homer Simpson's fear?

Fox

According to the episode, "Fear of Flying", Homer is afraid of sock puppets.

Via Fox

12.

What is Homer Simpson's email address?

Fox

Via Fox

13.

What was Homer's high school year book quote?

Fox

"Trying is the first step towards failure".

"I can't believe I ate the whole thing".

"It was the best of times, it was the blurst of times".

Via Fox
The Hardest Homer Simpson Quiz You'll Ever Take
"So wait a minute, this means I'm going to be a failure?". "Yes son, a spectacular failure".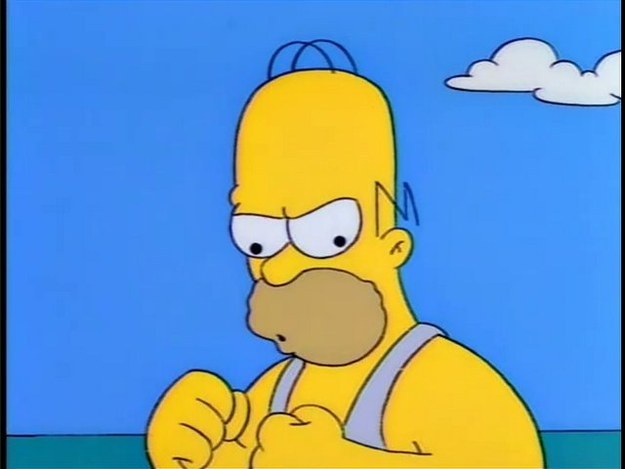 You know quite a lot about Homer Simpson!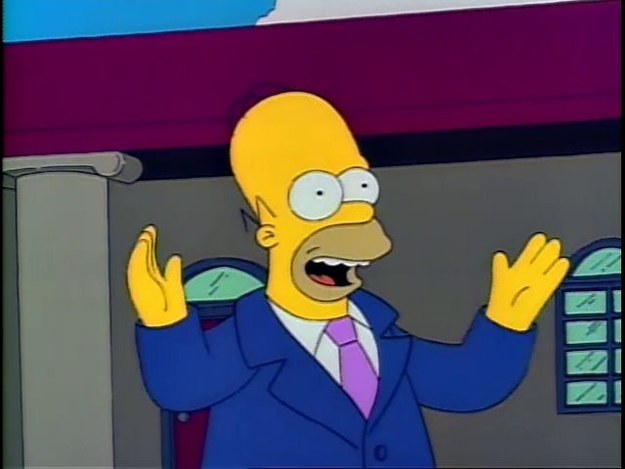 Are you sure you're not actually Homer Simpson...?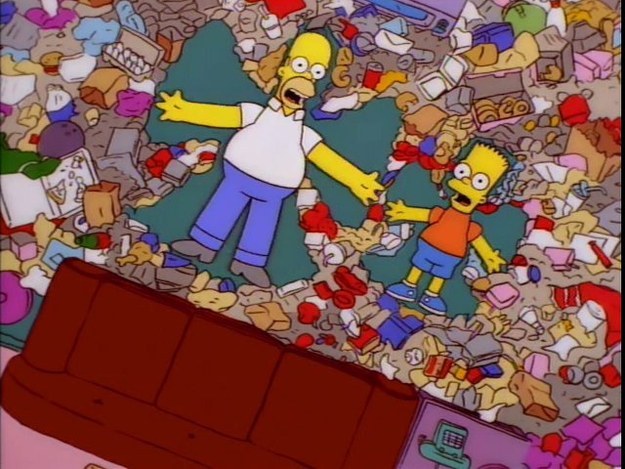 This post was created by a member of BuzzFeed Community, where anyone can post awesome lists and creations.
Learn more
or
post your buzz!