Você vai precisar de:
Arroz:
1 colher de sopa de óleo vegetal
1 ½ xícara de arroz
3 xícaras de água
2 colheres de sopa de cebola granulada Kitano
1 colher de chá de sal
Creme colorido:
2 gemas
400g de requeijão cremoso
200g de muçarela em cubos
100g de muçarela picada
200g de presunto em cubos
2 tomate picados
½ pacote de cebola granulada Kitano
½ xícara de ervilhas
½ xícara de cenoura em cubos
½ colher de chá de sal
½ colher de chá de pimenta
100g de parmesão ralado
¼ xícara de salsinha
Modo de preparo:
1. Em uma panela, coloque o óleo, arroz, cebola granula Kitano e refogue por 30 segundos.
2. Coloque a água, o sal, misture, tampe e deixe cozinhar por 15 minutos. Reserve.
3. Preaqueça o forno a 180ºC.
4. Em uma tigela, coloque as gemas e o requeijão. Misture até ficar homogêneo.
5. Adicione o presunto, muçarela, tomate, ervilhas, cenoura e cebola granulada Kitano. Misture e reserve.
6. Em uma travessa, coloque uma camada de arroz branco, uma camada do creme colorido, uma camada de muçarela, mais uma camada de arroz e mais uma camada do creme.
7. Cubra com parmesão ralado, um pouco de salsinha, cebola granulada Kitano e leve ao forno por 30 minutos.
8. Aproveite!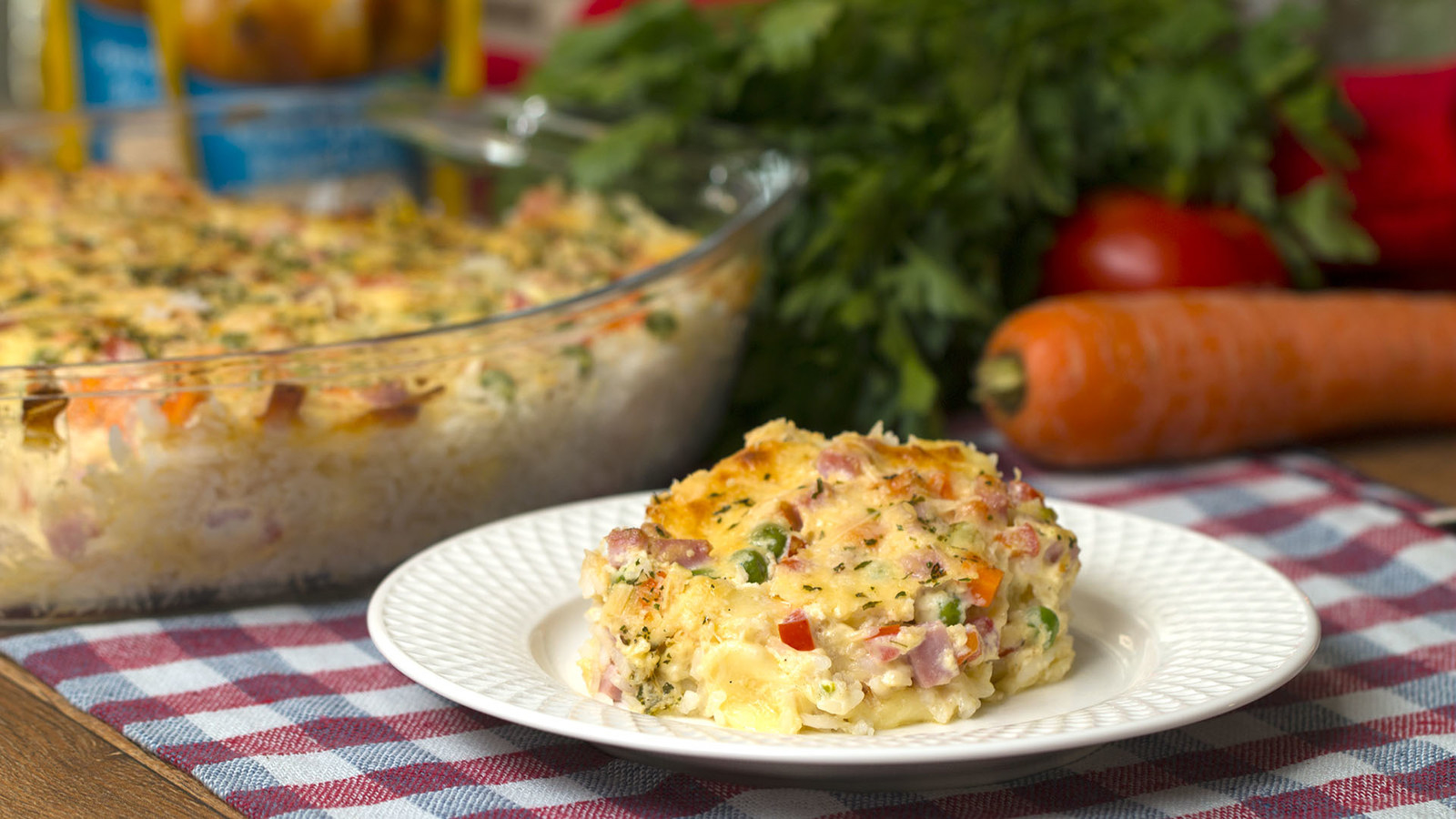 Looks like there are no comments yet.
Be the first to comment!