So Taylor Swift and Calvin Harris have been cozying up in public a lot lately.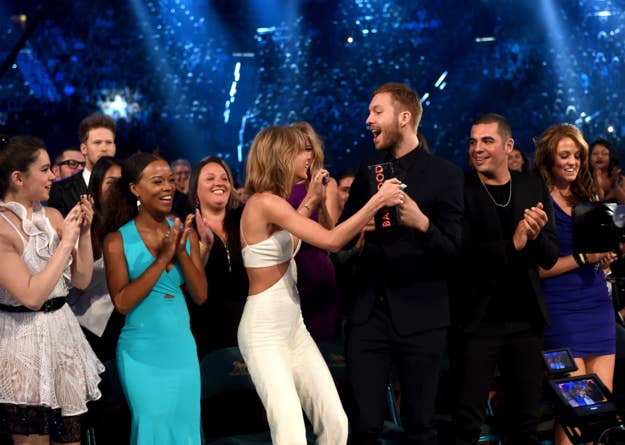 Making it PRETTY clear to the world that they are in fact, a thing.
But today, Swift uploaded this photo to Instagram captioned "Swan goals", proving they might be the cutest dang couple ever.
Let's just take another look and appreciate all the great things happening: that giant swan, Calvin's amazing bod, and Taylor's general perfection.
OK! You can continue living your life now. Thanks for stopping by.