The New "Drizzy" App Lets You Text Using Only Drake Lyrics
"You know a lot of girls be thinking my songs are about them, but this is not to get confused – this one's for you."
The new "Drizzy" app allows Drake fans to respond to texts, SnapChat, Tinder, or any app with a keyboard solely using Drake lyrics.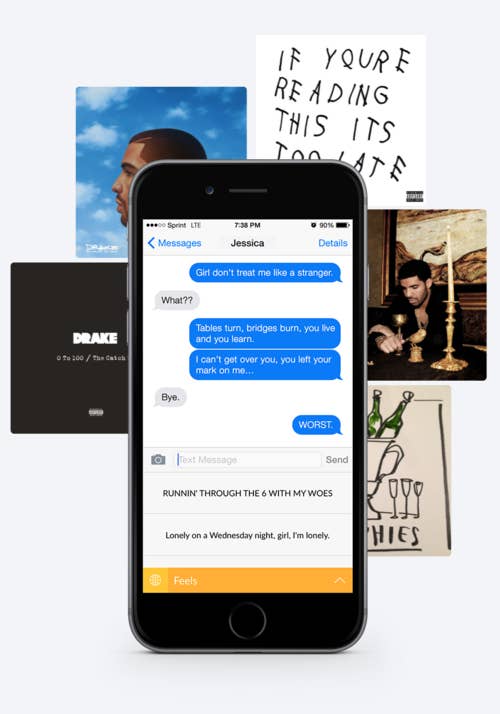 This could be dangerous news for Tinder users out there.
And unsuspecting parents.
Or that ex who screwed you over.
Really, this app is fair game to use on anyone.
Looks like people are about to have a little too much fun with this.
Godspeed.