If you haven't already heard of ghosting, it's when the person you're seeing stops responding to all means of communication. So, we decided to see if our parents were familiar with this concept and the results were both impressive and hilarious.
1.
This mom took ghosting quite literally.
2.
And the same mom gave it a couple more guesses before giving up.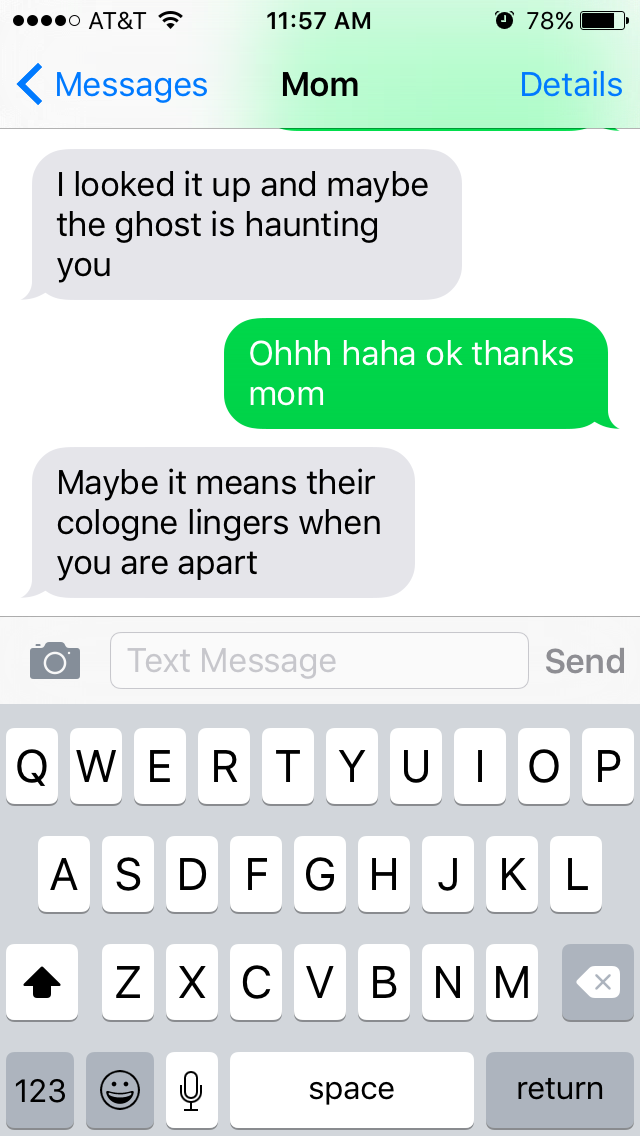 3.
Barb here had a pretty good theory on ghosting.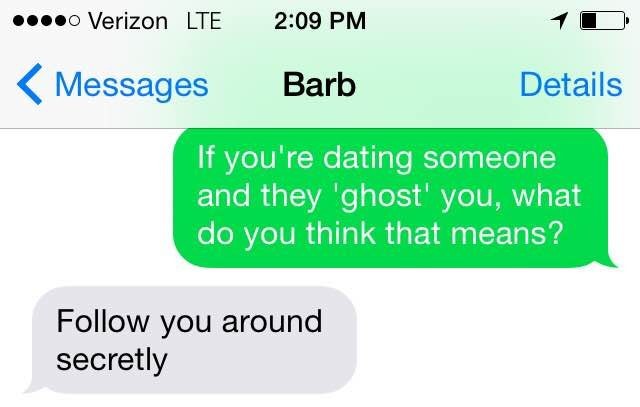 4.
This dad thought it must be a pop-culture reference.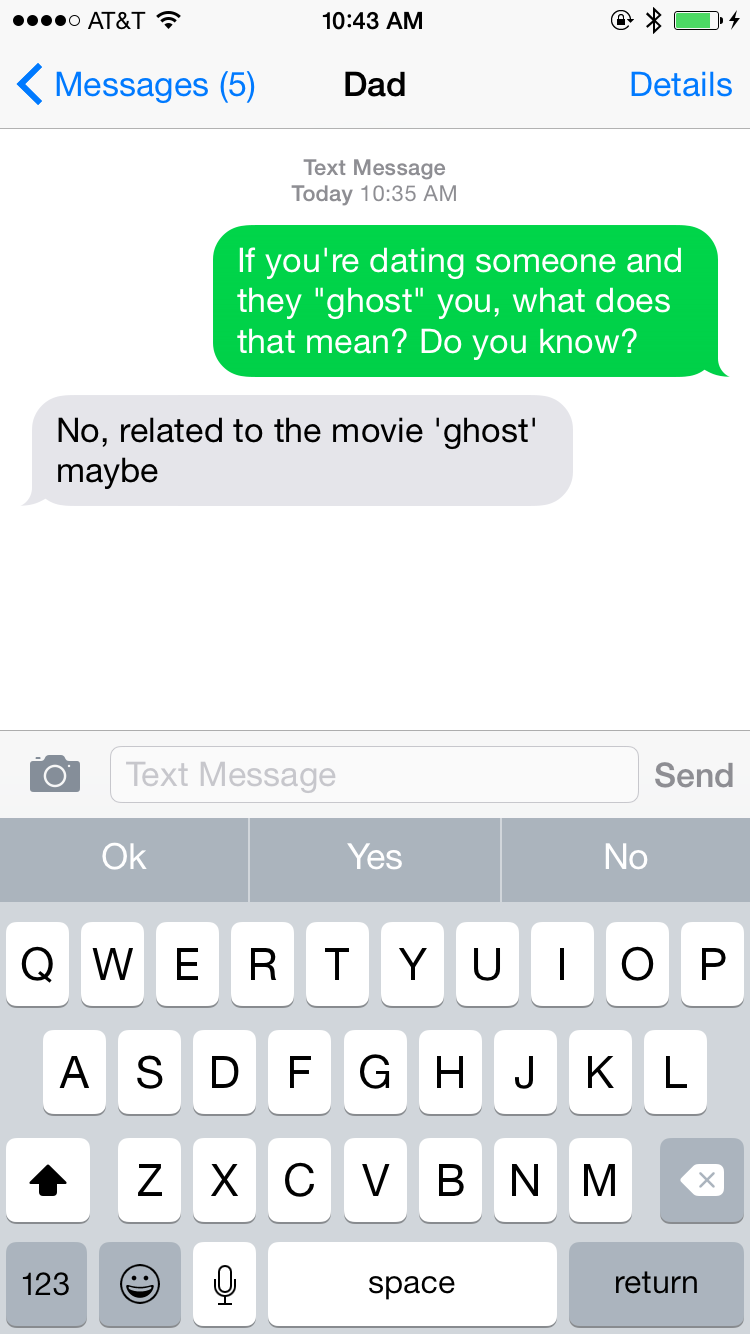 5.
This mom mixed up her terms.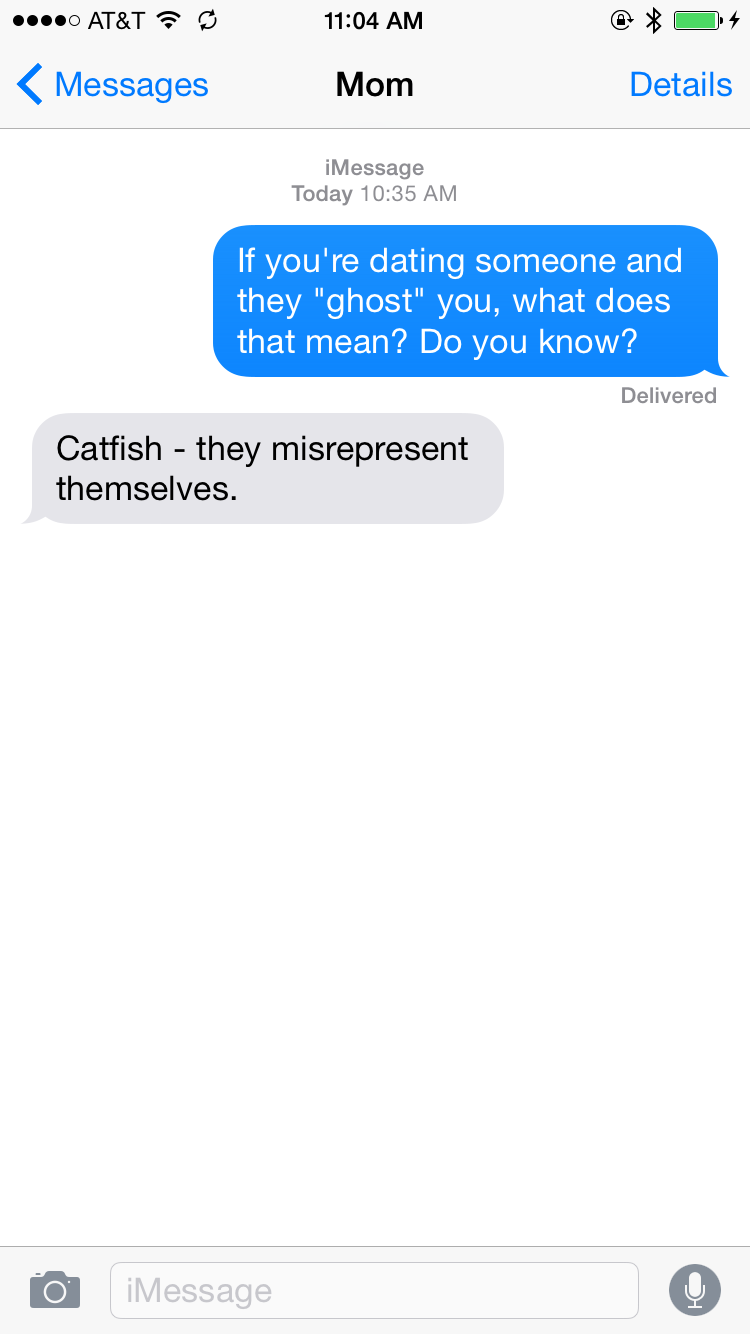 6.
This mom was pretty dang sure of what it meant: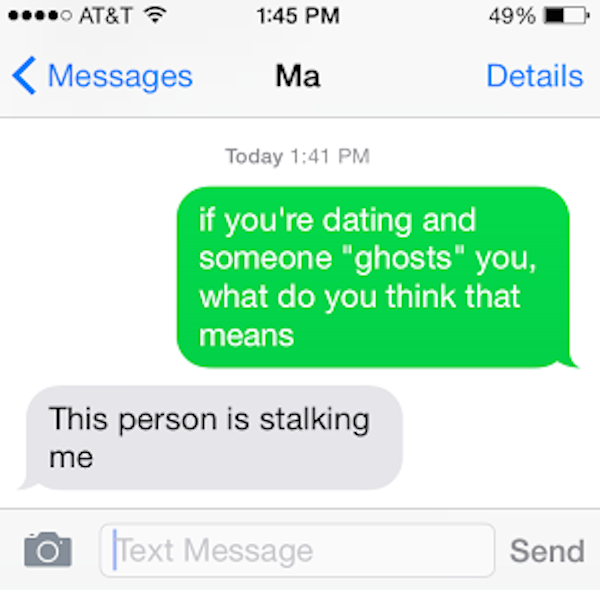 7.
And this mom was pretty confused.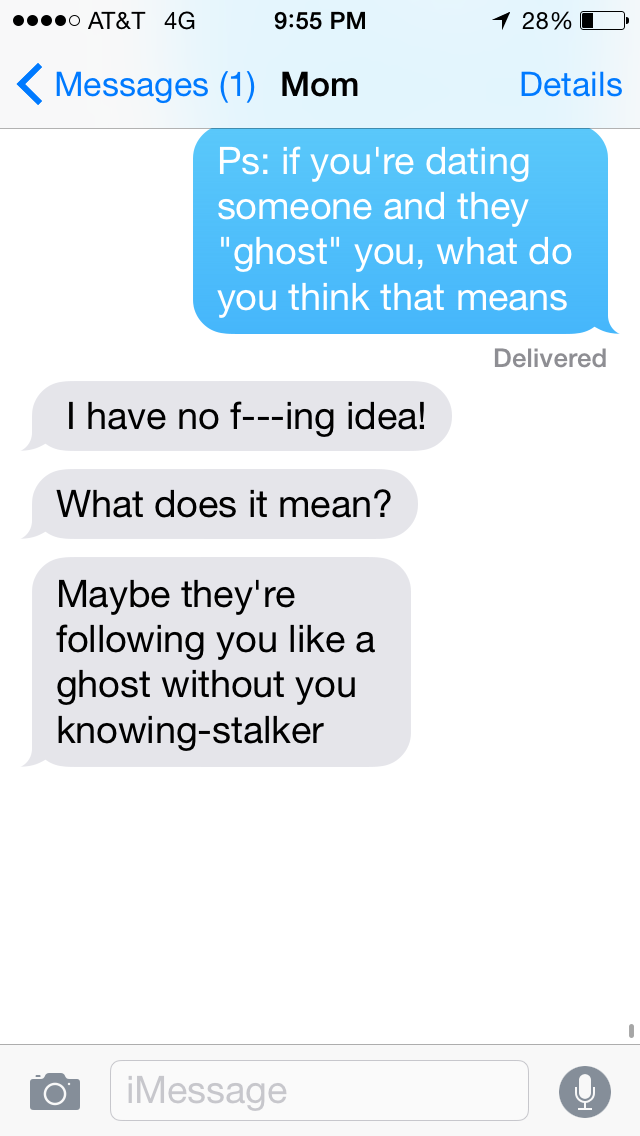 8.
This mom didn't know — but maybe Tim does?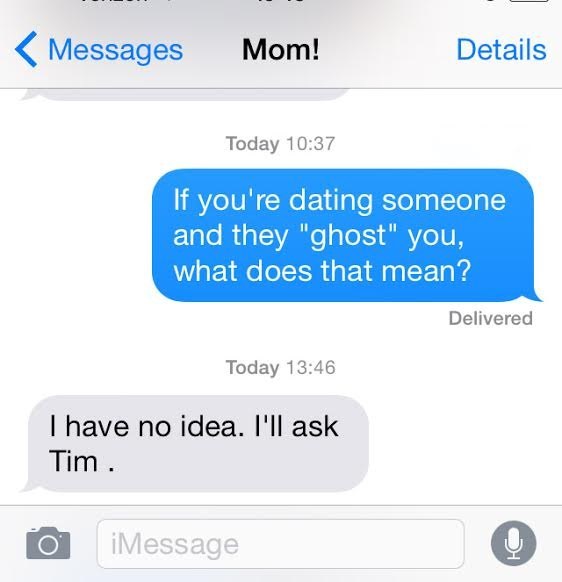 9.
This mom didn't know what it meant — but hey, she's pretty good at emojis.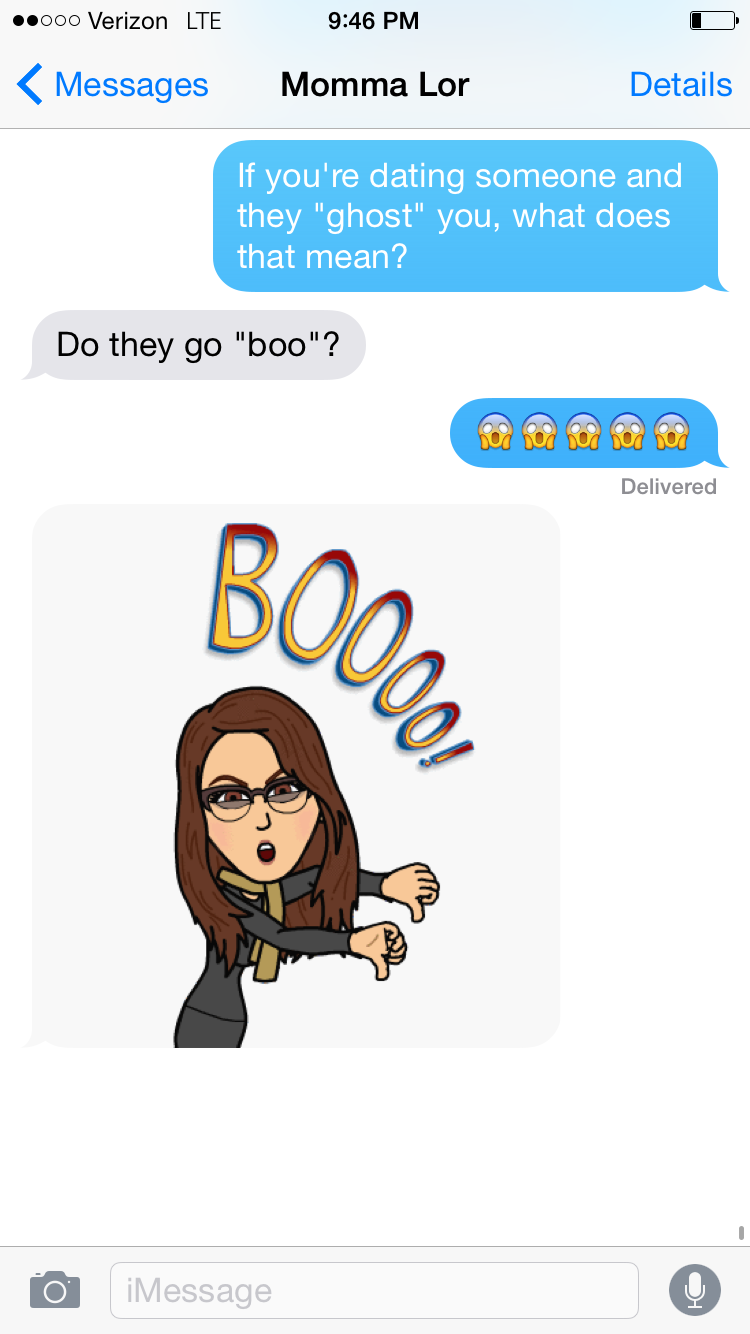 10.
This mom drew some interesting conclusions about it.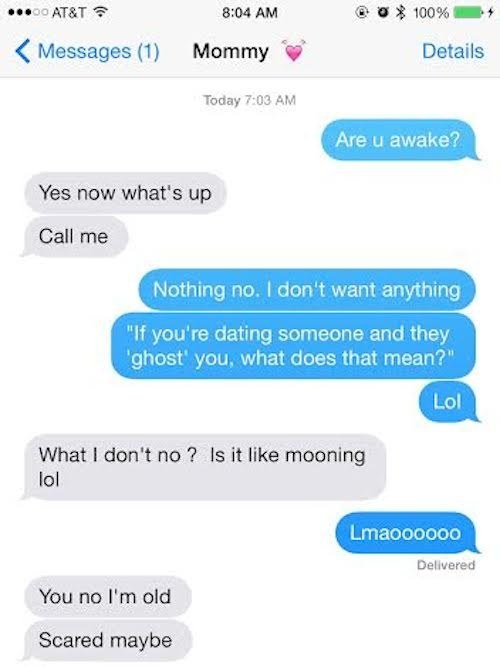 11.
This mom thought ghosting meant doing a little detective work.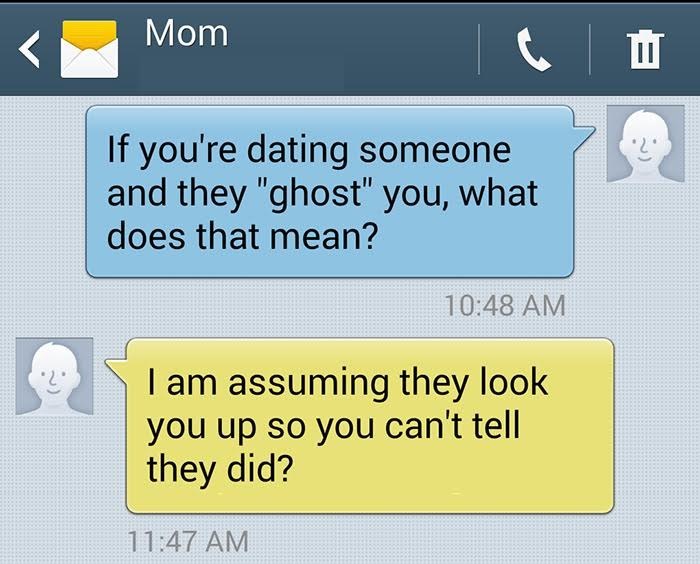 12.
This dad had a couple good guesses.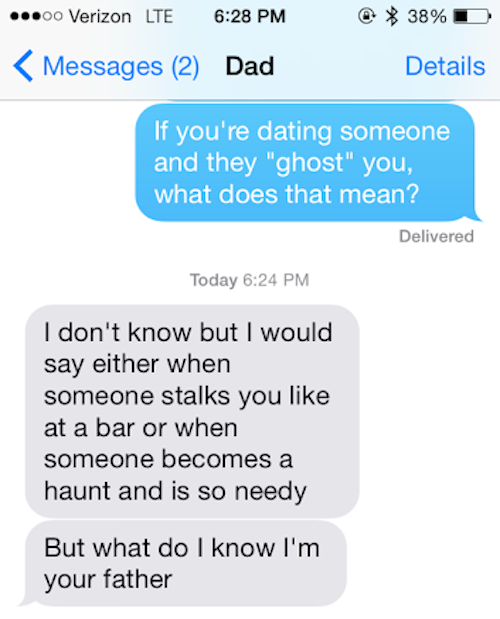 13.
And this mom surprisingly knew what it meant.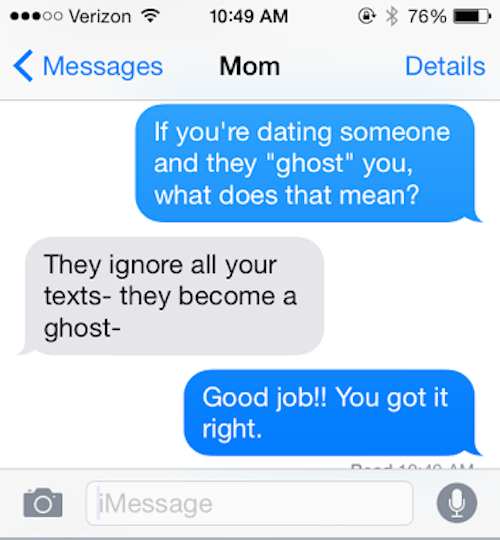 14.
This mom also knew (and can we also acknowledge that their kid kinda ghosted their mom a bit in this text exchange).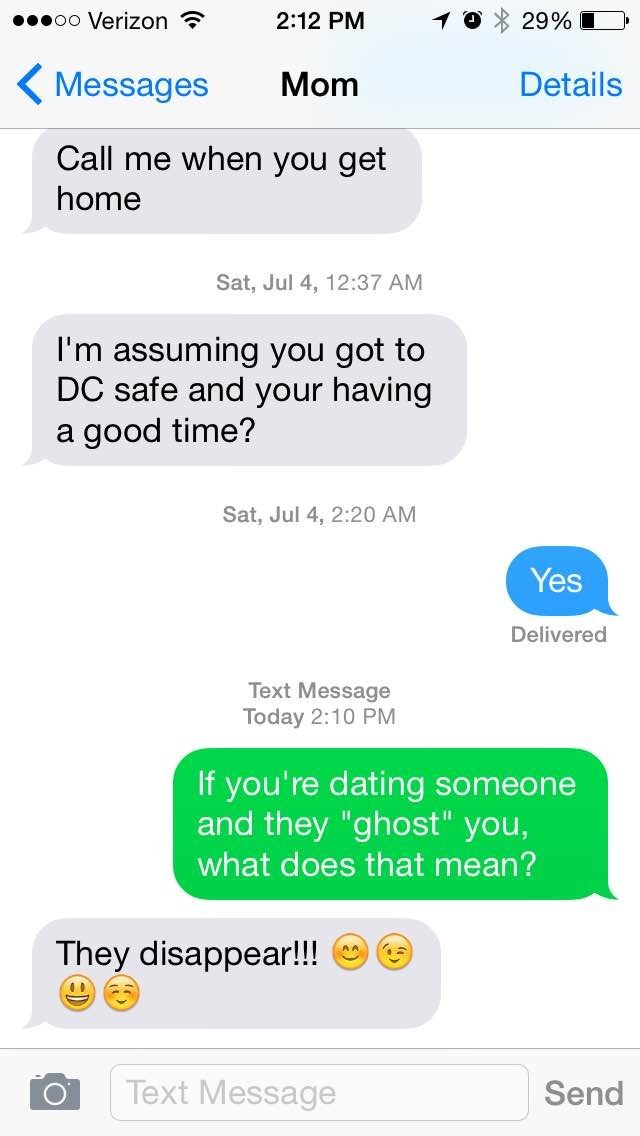 Overall, whether our parents know what ghosting means or not — I think they would all agree we're better off WITHOUT ghosts anyway.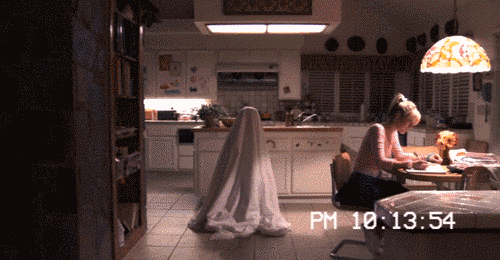 Looks like there are no comments yet.
Be the first to comment!