19 Vicious Lies Your Drunk Brain Tells You
"Behind that trash can is a great place to pee!"
1.
"You're a great dancer. You should definitely try to execute that complicated choreography with your friends."
2.
"Behind that dumpster is a perfectly acceptable place to pee. Go for it!"
3.
"Um, yes you should do karaoke! You're the goddamn songbird of our generation."
5.
"That person is objectively attractive and not just because you miss your ex and you're four shots in!"
6.
"Listen, we need to get pizza right now. You need to make it happen. This is the most important task."
7.
"You can totally take this shot. You were born to take this shot."
8.
"HELL YES YOU SHOULD TWEET THOSE SONG LYRICS."
9.
"It's about time you went back three years on Facebook and looked at those pics of you and your ex again."
10.
"We should find someone to talk about politics with."
11.
"Why yes! That girl in line for the the bathroom wants to hear 46 reasons why she's beautiful."
12.
"Did you forget you were a MILLIONAIRE? The next round is on you and your overdrafted bank account!"
13.
"You should ask your cab driver their entire life story during these six minutes you have together."
14.
"I think there's at least one thing in this bar you can stuff in your bag and take home. Stealing is fun!"
16.
"I think now is a perfect time to make plans for the rest of the weekend. You definitely won't forget or regret it while you're hungover tomorrow."
17.
"The person you just met should absolutely know about your complicated relationship with your mother."
18.
"Clothing is really optional and actually pretty oppressive."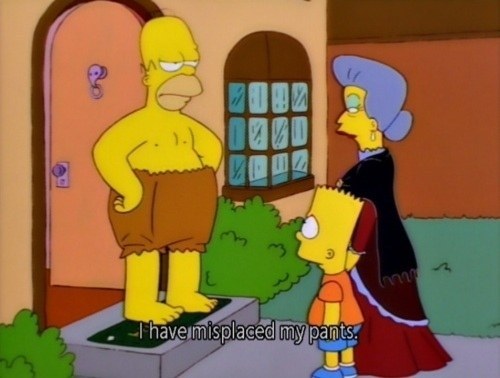 19.
"You are the hottest goddamn person at this bar. You're too good for all of them. Every single one of 'em."