Let's start with where we ended last episode — the trio went after Ledo Amarilla, a Mexican gang member who pawned Caspere's belongings, making him the No. 1 suspect in the case.
The episode opens 66 days after the Vinci shoot-out. The case has been closed, and Ledo Amarilla has been pegged for the murder of Caspere. Here's what everyone is up to:
Frank Semyon downsized and moved to Glendale with his wife and is making ends meet by being the club owner of the Lux.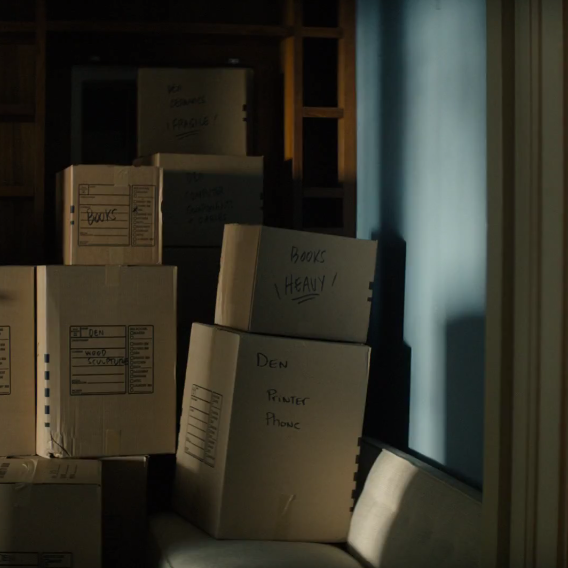 Velcoro resigned and is doing "security" work for Frank.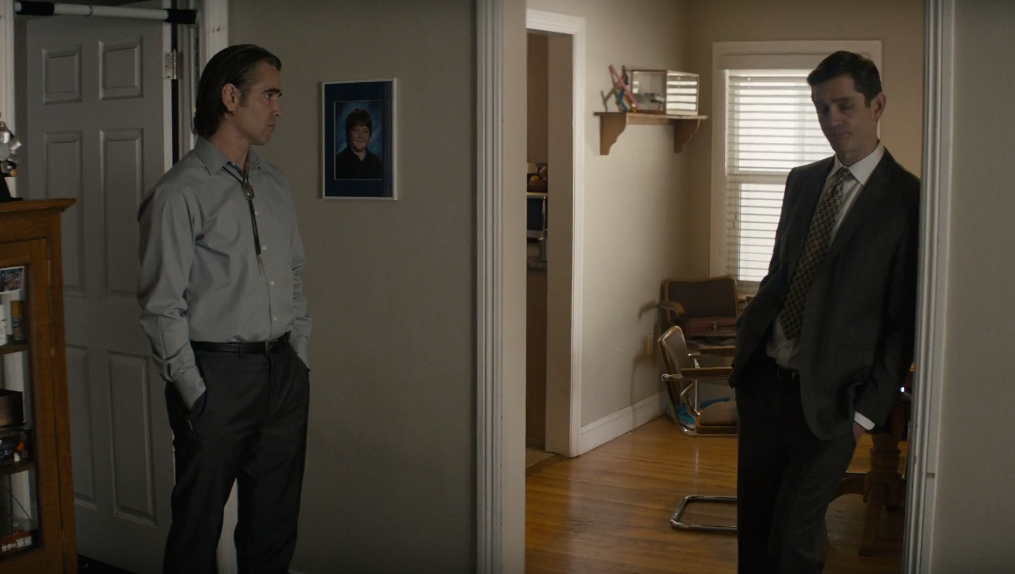 Detective Bezzerides has been temporary demoted due to the sexual harassment accusations. She is currently assigned to work in the evidence room and required to go to group counseling.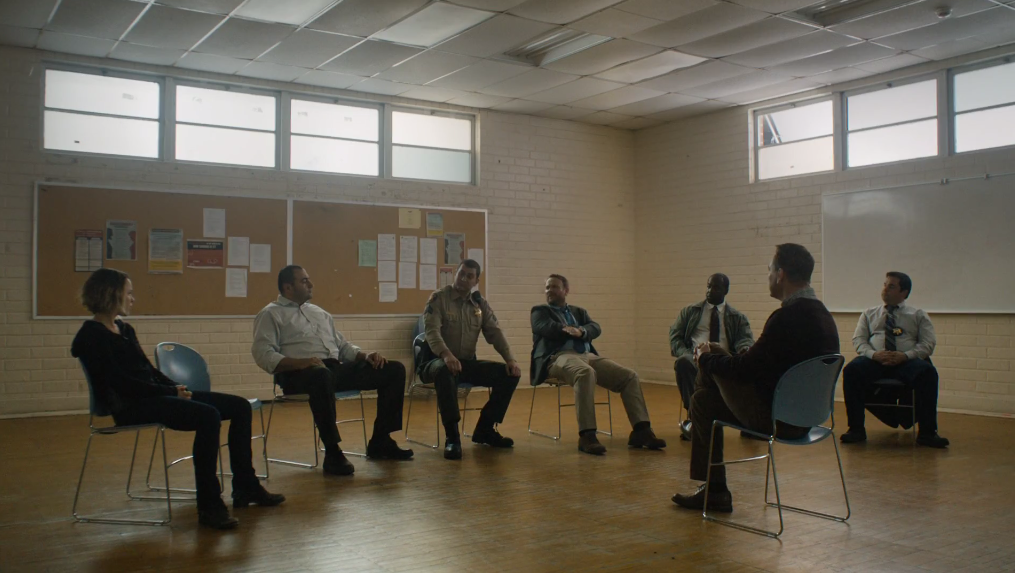 Paul Woodrugh has been "promoted" to detective and works in insurance fraud. He's still arguing a settlement with the Hollywood starlet Lancey Lindel.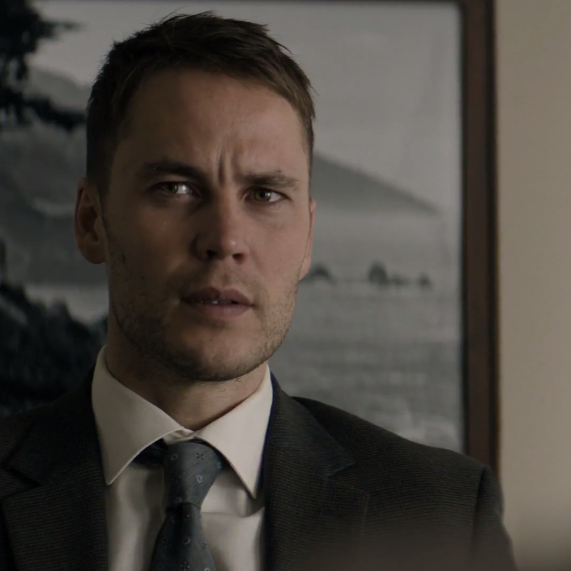 Two men who go by Gonzales come to the Lux Infinitum, claiming they have jobs promised to them by the former owner, Danny Santos.*
Frank stops by Mayor Chessani's office to inquire about land dealings and why his son hasn't left town yet.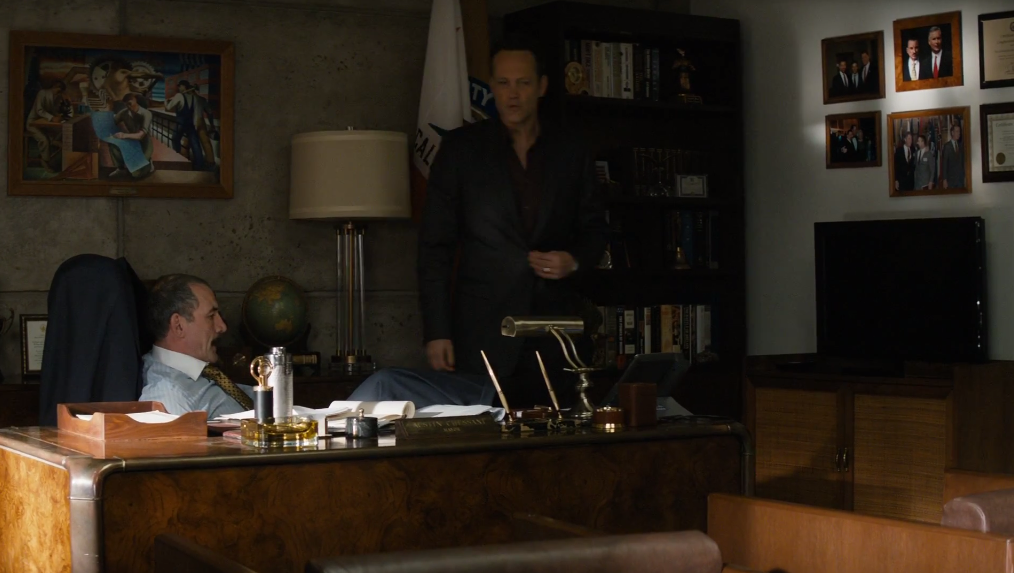 Gena Brune, Ray Velcoro's ex-wife, is contesting his custody of their son, Chad.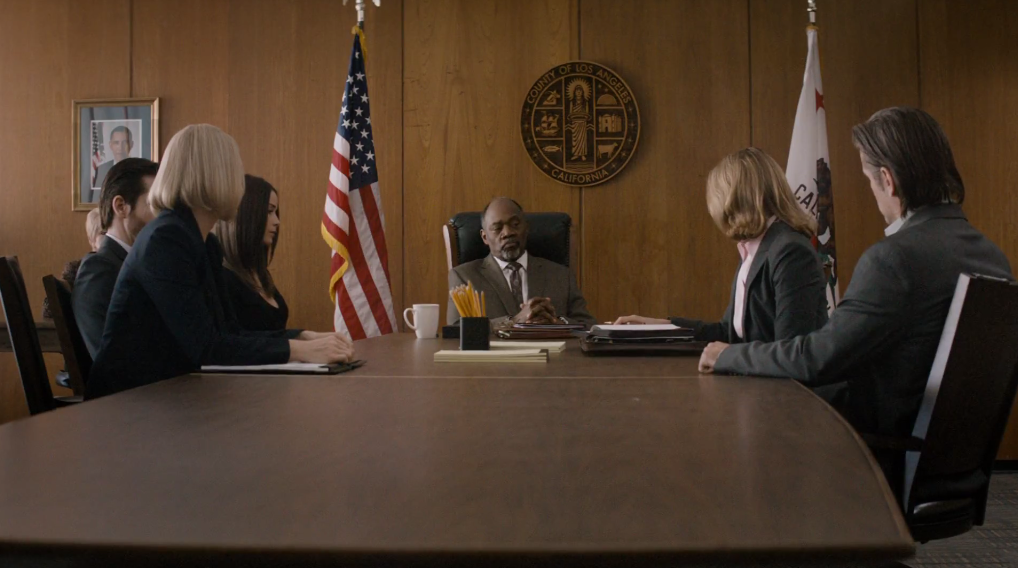 Velcoro goes to Frank and asks for extra shifts at the Lux to cover the legal fees in his custody battle. Frank asks Velcoro to tail Blake and figure out what he's up to when he's not working for Frank.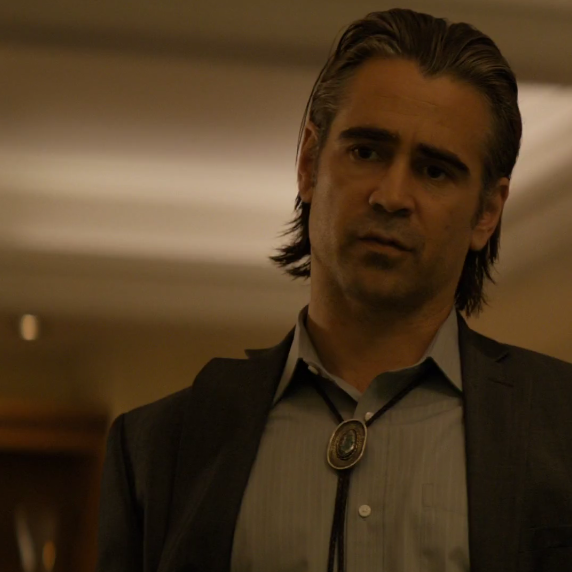 Frank doesn't buy that the Mexicans were responsible for the murder of Caspere and is still interested in where his $5 million went.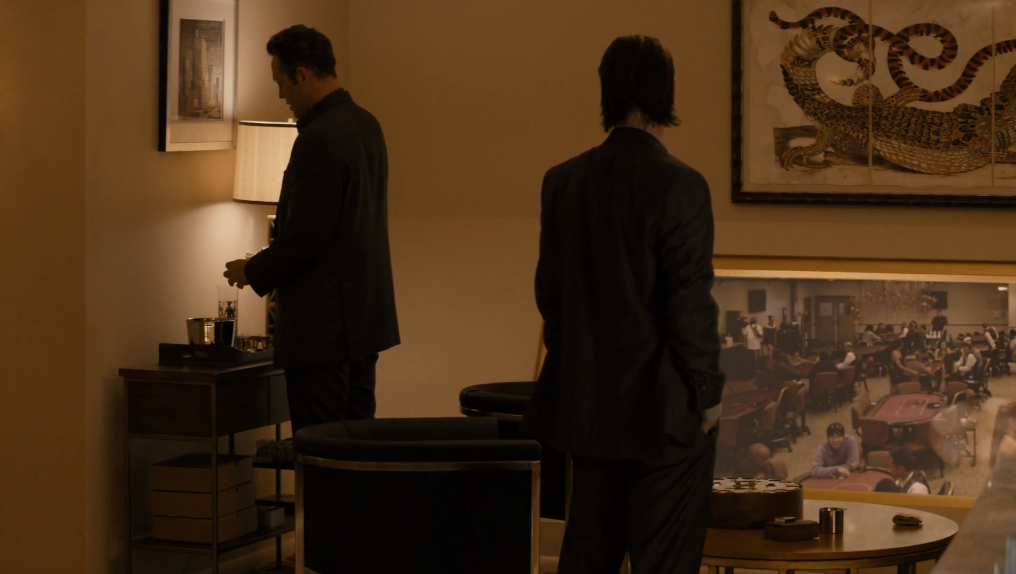 Paul visits his lovely mother. He looks for the $20K he brought back from Afghanistan and realizes his mom found it and spent it all.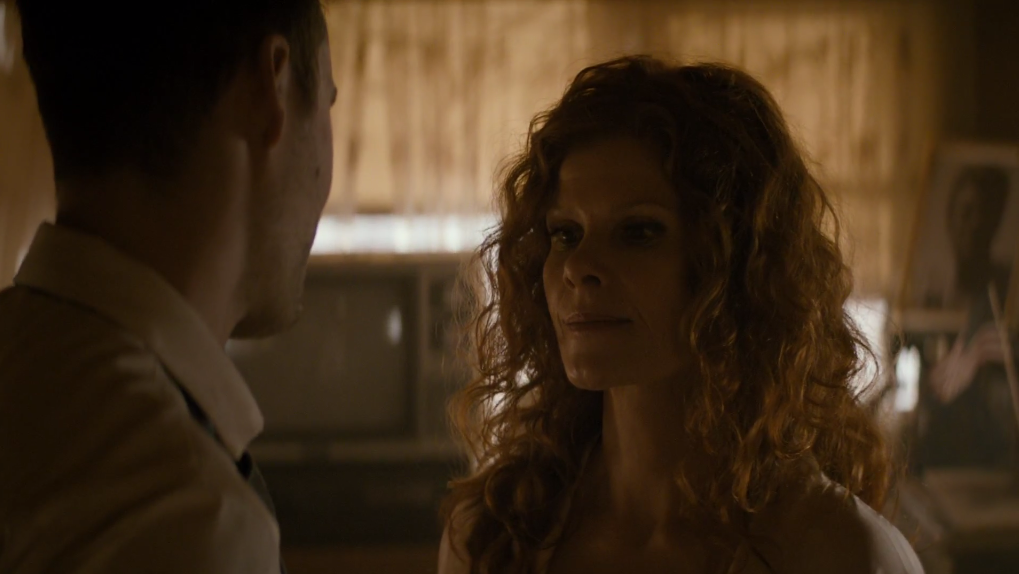 Bezzerides is still in touch with Danielle Delvayo, the woman who reported her younger sister Vera's disappearance.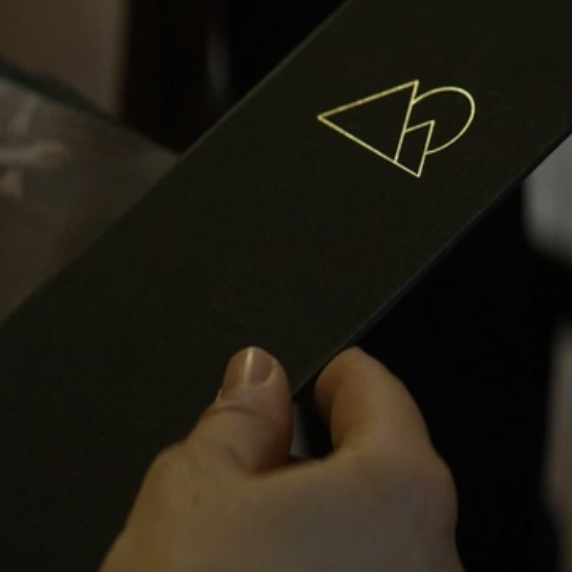 Delvayo gives Ani a package that was sent to her previous address. It includes what looks like an invitation, pictures of a high-profile party, as well as photos of rare blue diamonds that went missing from Caspere's safe deposit box.
Bezzerides asked her old partner for Vera's roommate's phone records, which list the last address Vera called from.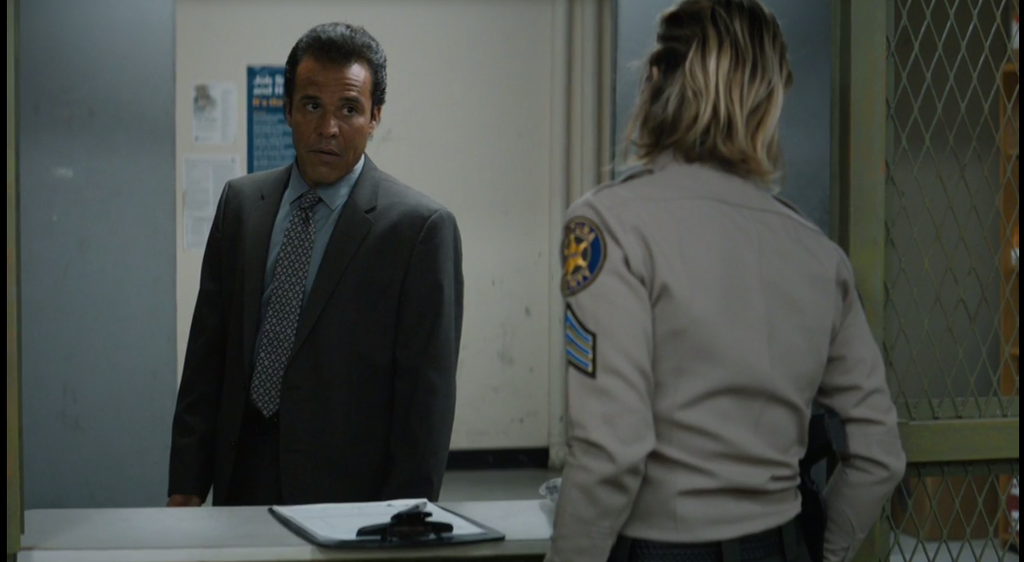 Velcoro follows Blake and finds him meeting with Tony Chessani (the mayor's son) and Dr. Pitlor (Caspere's former therapist).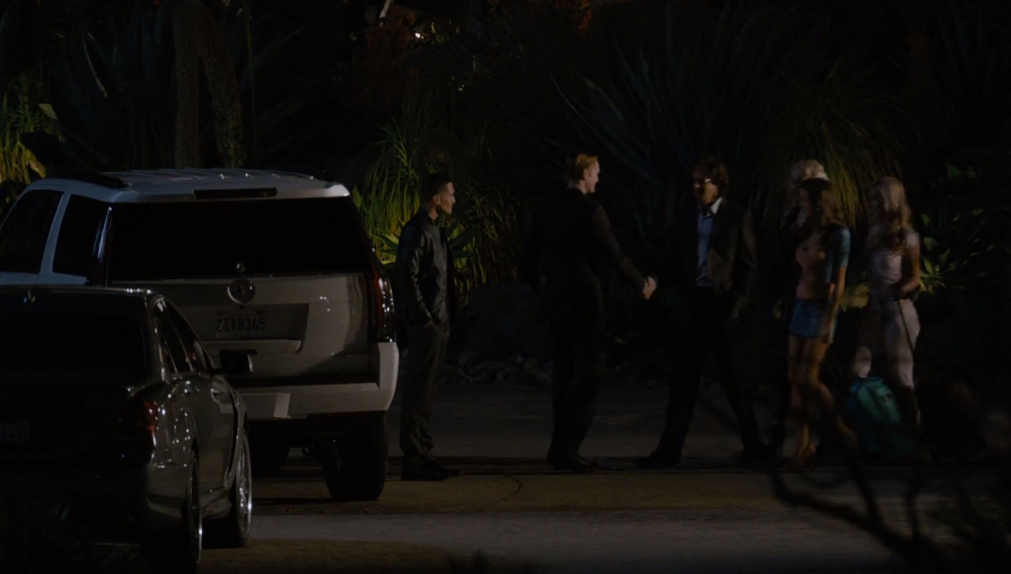 Tony and Blake then meet up with what seems to be Osip Agronov.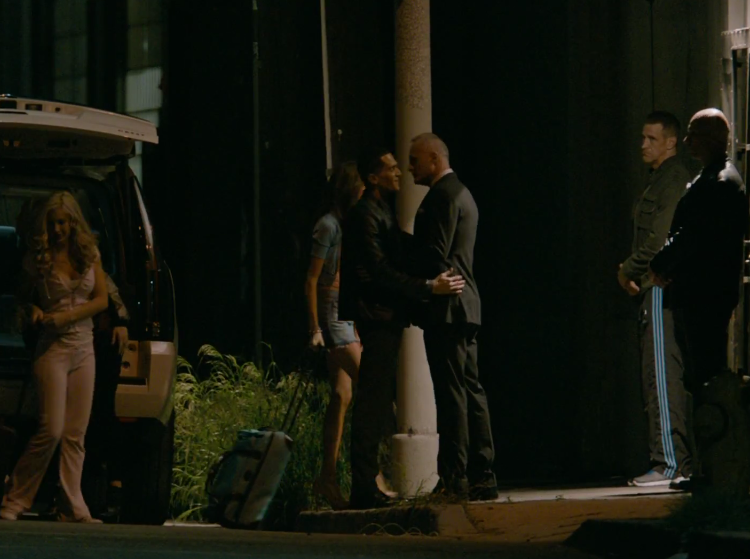 In case you forgot, Osip Agronov is a Russian mobster who was supposed to make land deals with Frank but backed out suddenly after Caspere's death.
Frank's wife Jordan tells Frank she doesn't think she can have children and wants to consider adoption.
Paul is living with Emily, who is four months pregnant.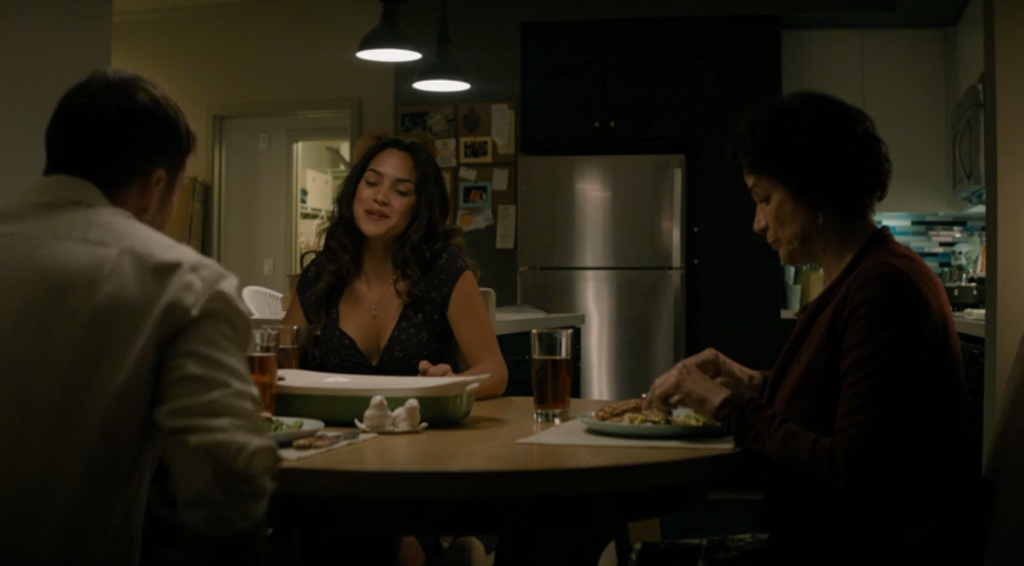 Bezzerides meets with Velcoro at our favorite angsty bar to discuss the photos she got from Vera's (the missing girl) sister.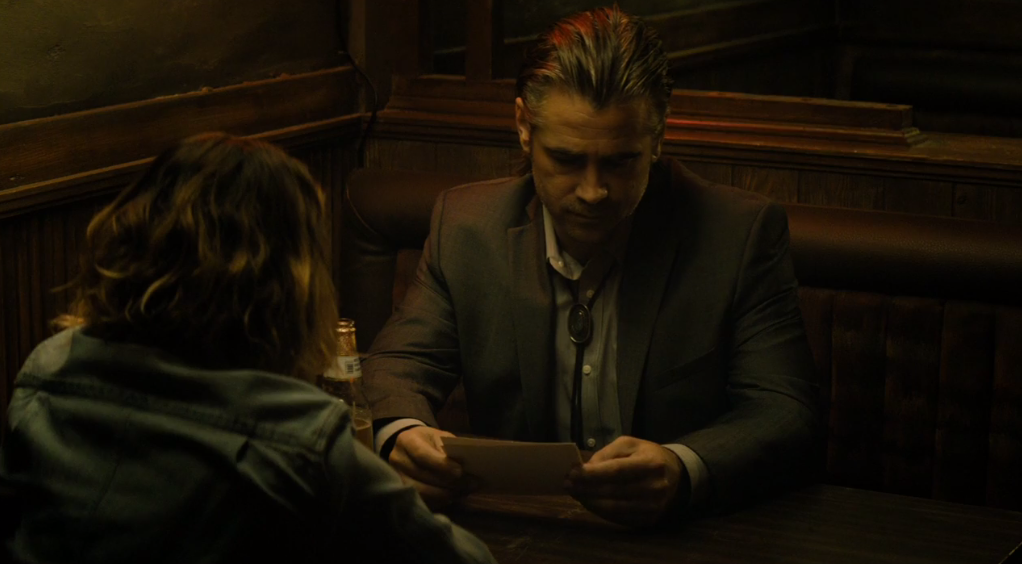 Katherine Davis, the state attorney, gathers Velcoro, Bezzerides, and Woodrugh for a meeting about the Caspere case.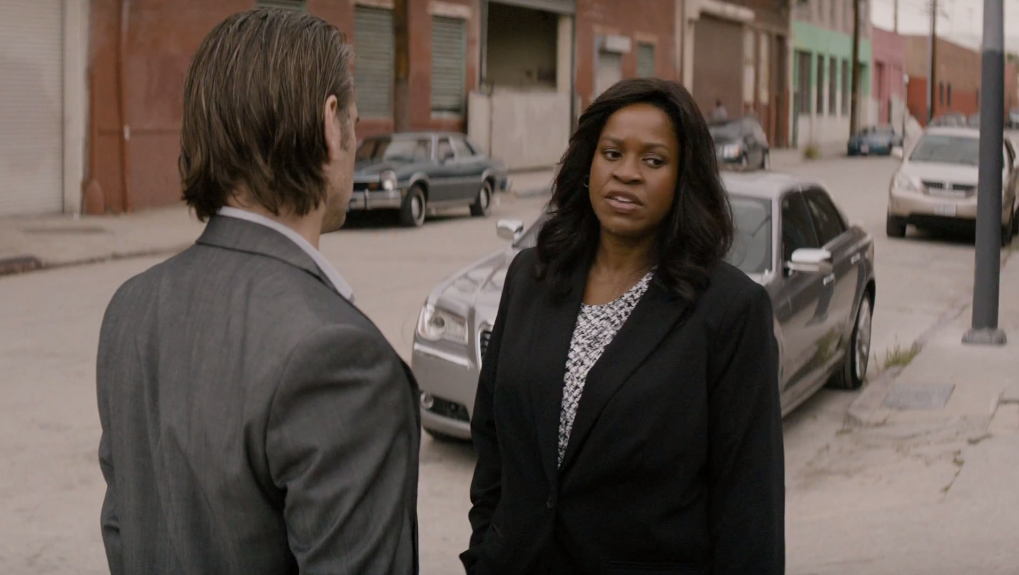 Davis then reveals she decided to trust Velcoro because she realizes he couldn't have killed his wife's rapist because the real rapist was just found.
Frank meets Jacob McCandless, the leader of Catalyst Group.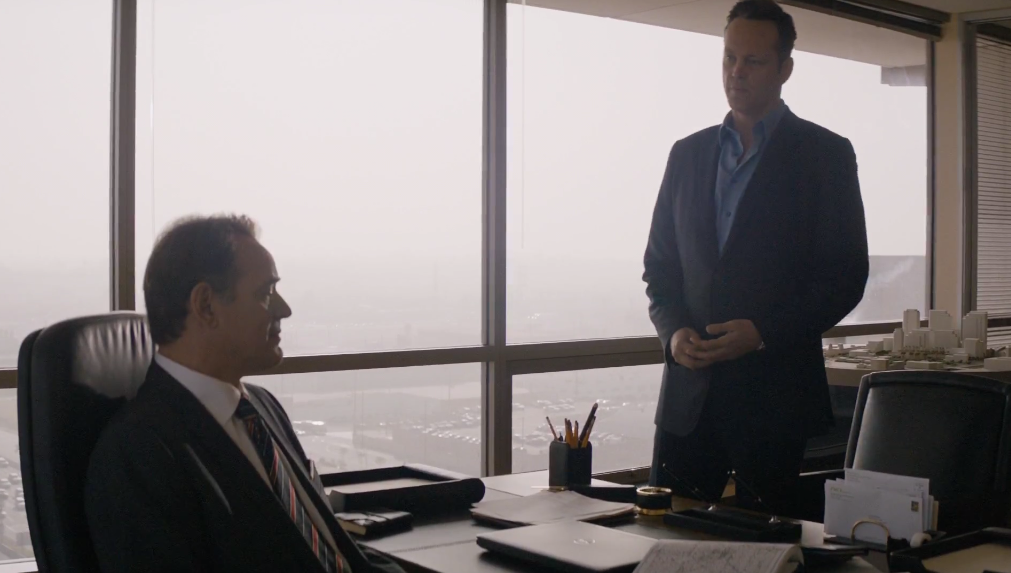 After seeing Dr. Pitlor with Tony Chessani and Blake, Velcoro pays him a visit to interrogate him.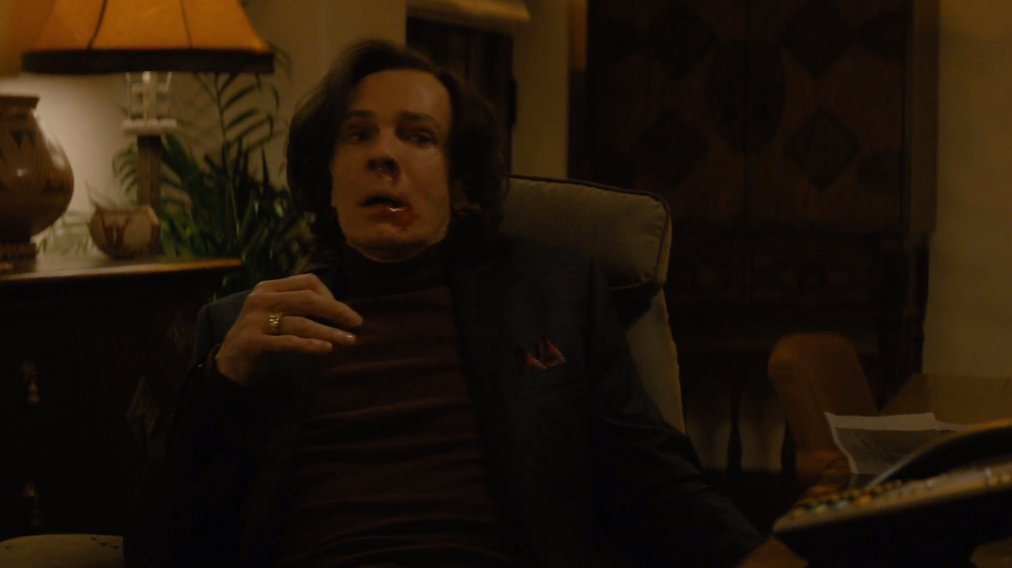 Bezzerides meets with her sister, Athena, and asks if Athena can use her previous connections to get her an invite to one of the exclusive parties Tony runs.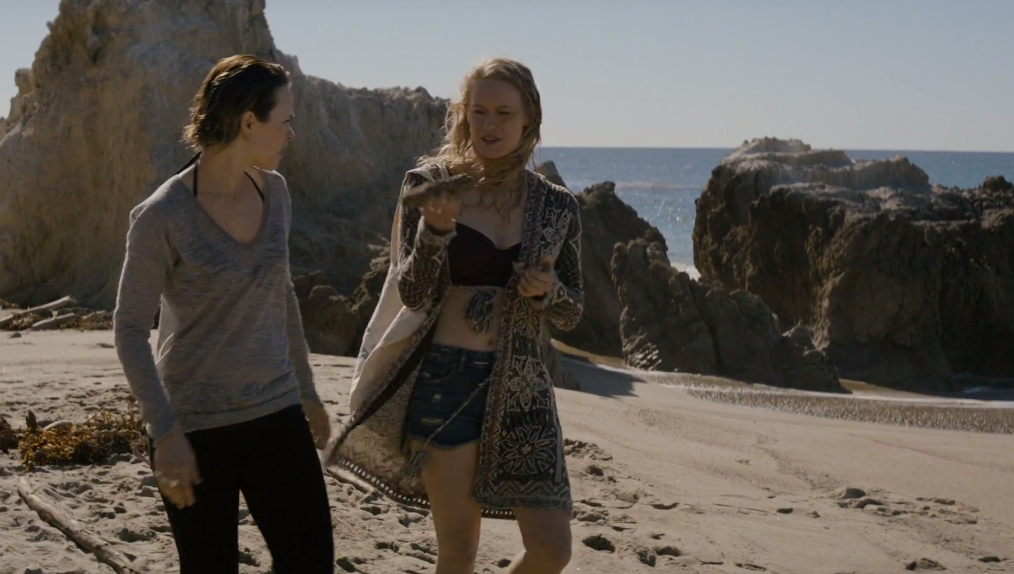 Woodrugh visits various pawn shops to see if there are any hits on the missing blue diamonds.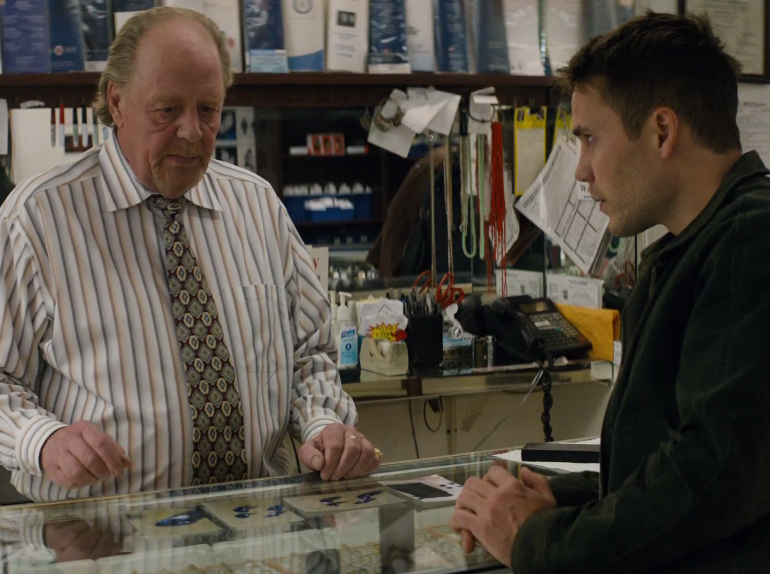 He talks to one man who says Teague Dixon, the cop who was formerly assigned to the case before being killed in the shoot-out, came before inquiring about the same diamonds. This means that Dixon knew about the missing diamonds before the rest of the team did.
Bezzerides and Woodrugh drive up north where the last call from the missing girl, Vera, came from.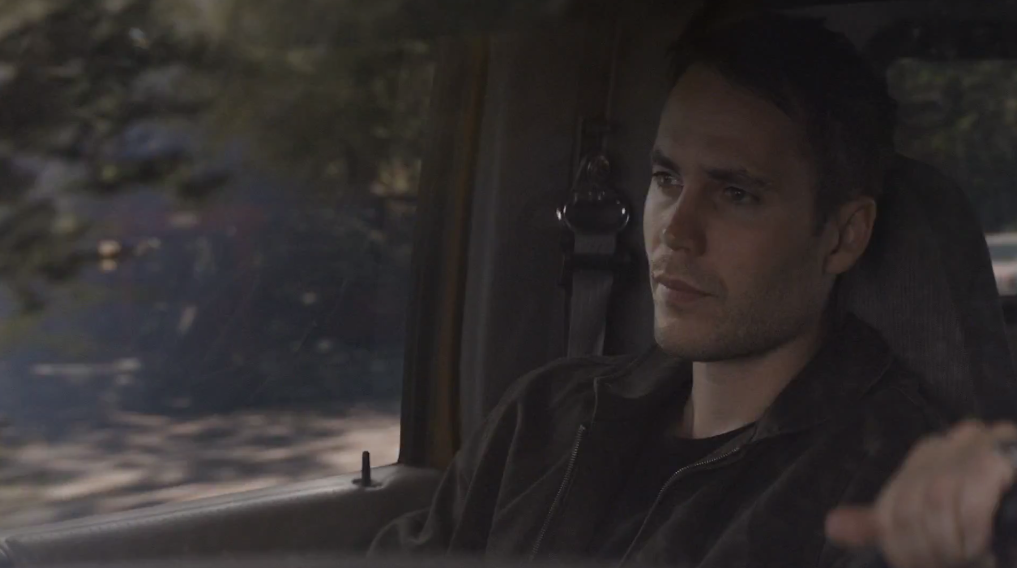 After Bezzerides and Woodrugh find that the house the call was made from is empty, they follow some circling birds (because, lol symbolism) to a smaller cabin.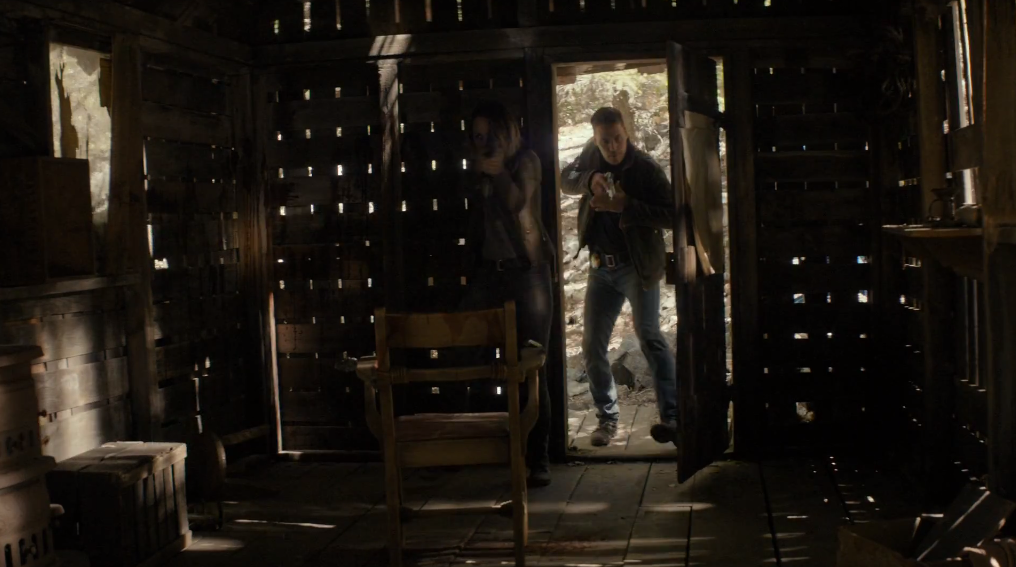 Velcoro meets with his ex-wife, who is upset with him because she realizes Velcoro went after the wrong man after she was raped.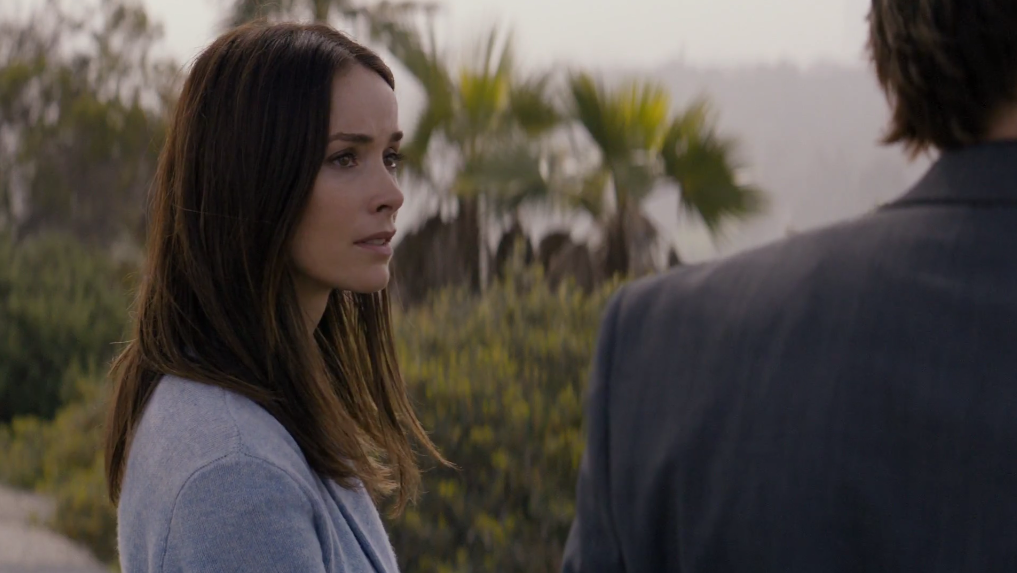 Velcoro realizes that Frank gave him the name of someone who wasn't his wife's rapist so he would be indebted to serve Frank. The episode ends with Velcoro telling Frank, "We need to talk."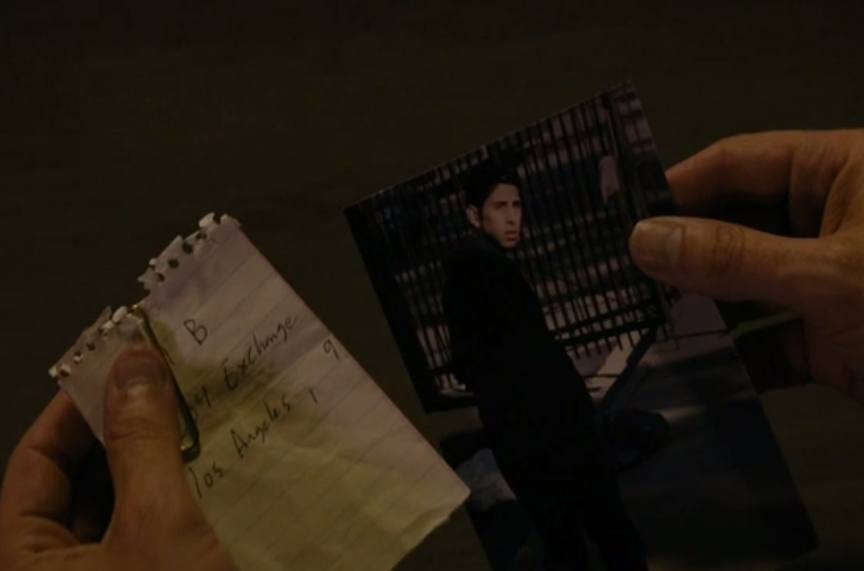 Looks like there are no comments yet.
Be the first to comment!