1.
The overly-attentive parent: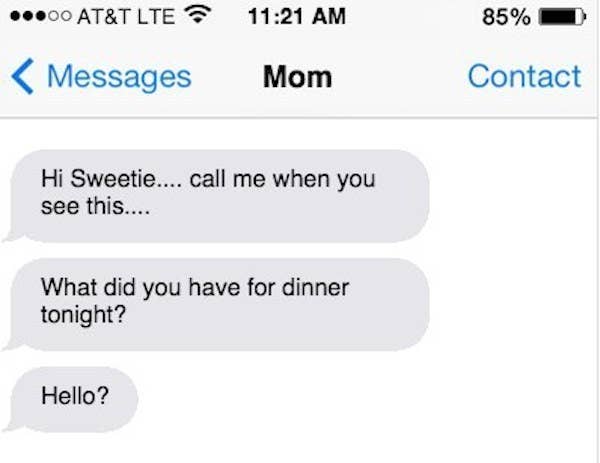 2.
Or the family member who doesn't quite get the concept of texting: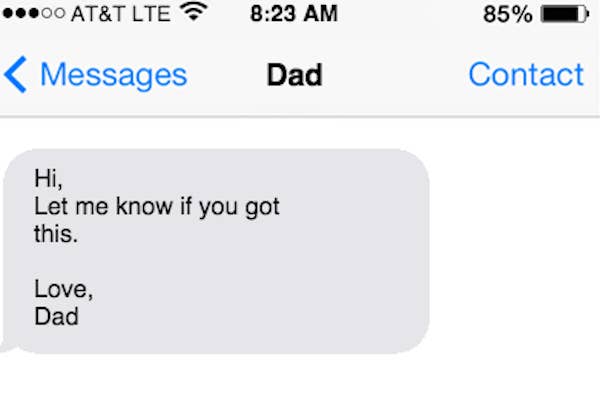 3.
That fuckboy who doesn't believe in texting before 11:00p.m.: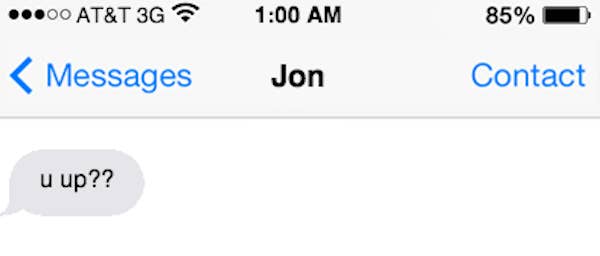 4.
That friend who texts you to kill time: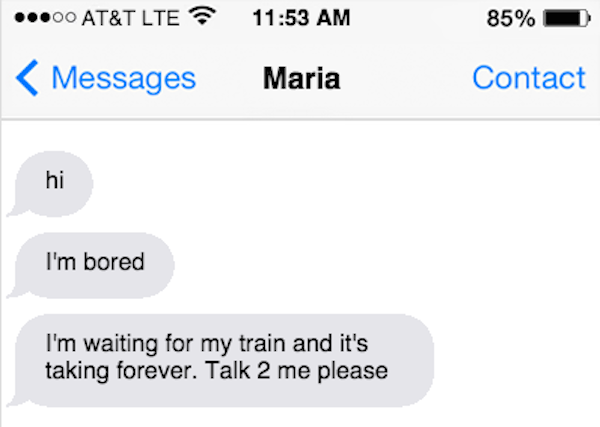 5.
The friend who you text live updates about you favorite show: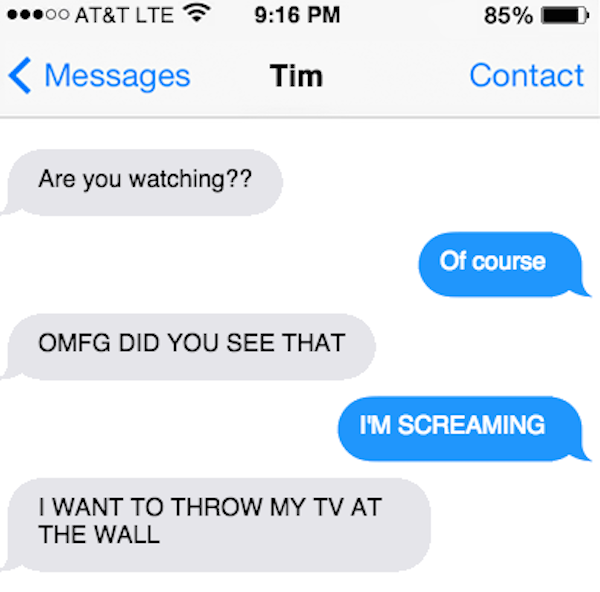 6.
The person who doesn't realize they are TORTURING YOU by taking their sweet time to respond:
7.
The person who responds promptly once, and then proceeds to throw their phone in the ocean: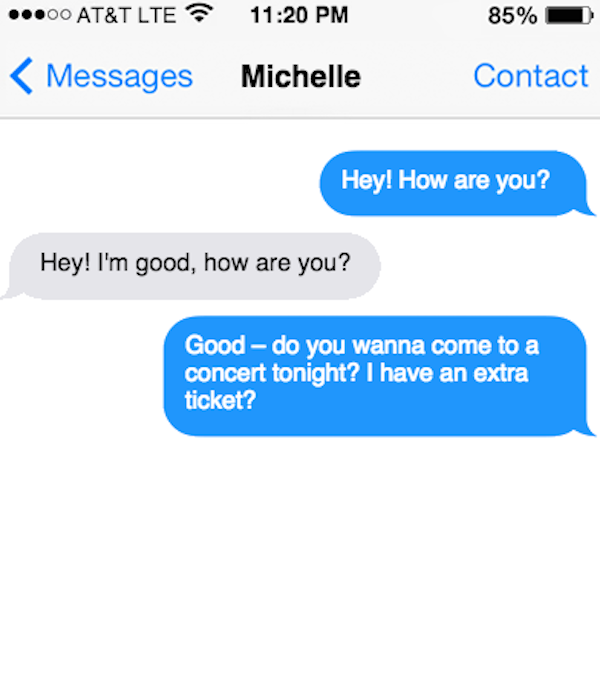 8.
The ex that texts you annually on holidays to "catch up":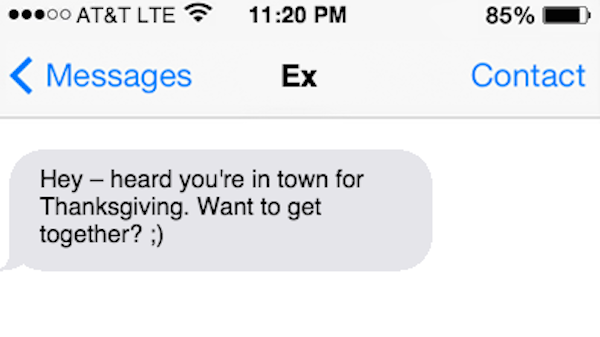 9.
The person who comes out of the woodwork when they need something: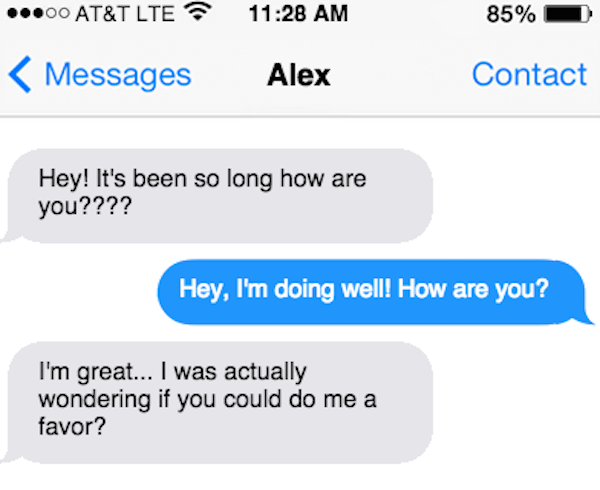 10.
The person who texts you from literally the same room:
11.
The person who you seriously don't remember giving your number to: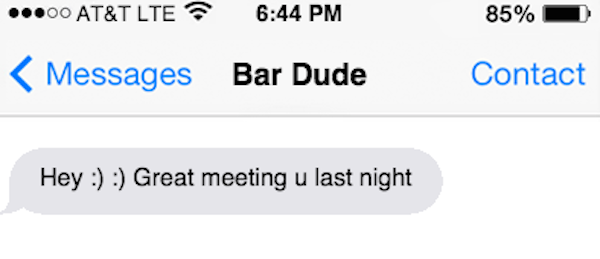 12.
The person who just can't contain their excitement: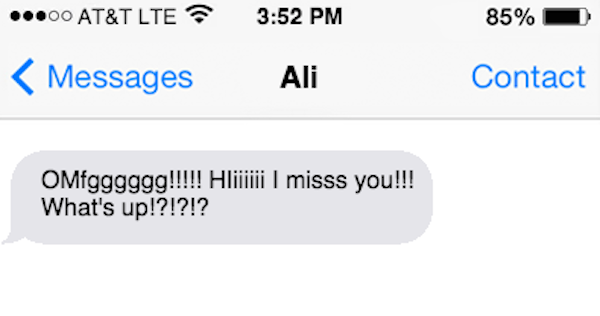 13.
The person who is high AF: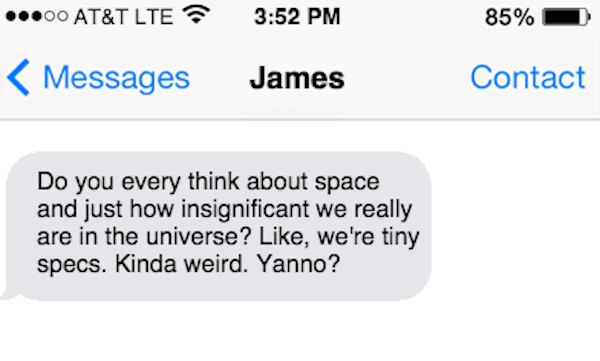 14.
And the person who won't stop until you answer: