Here's Everything You Need To Know About Visiting St. Louis, Missouri, For The First Time
Because where else will you get to try St. Louis-style pizza?!
We hope you love the products we recommend! All of them were independently selected by our editors. Just so you know, BuzzFeed may collect a share of sales or other compensation from the links on this page if you decide to shop from them. Oh, and FYI — prices are accurate and items in stock as of time of publication.
The Midwest often gets overlooked when booking travel in the USA, but it's full of underrated gems. Like St. Louis, Missouri — the next stop on your bucket list! (Trust us, you'll agree by the end of this article.)

If you're looking for a dose of that STL history but with some modern amenities, look no further than the St. Louis Union Station Hotel. An old train station turned hotel, you'll find sweeping archways and rooms touched with elegant decor.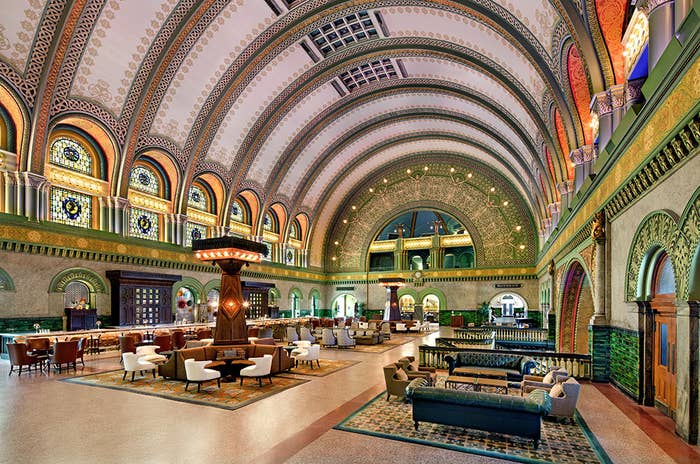 Feeling blue? Or maybe seeing red? Whatever your mood, Angad Arts Hotel has got the room for you. They have rooms dedicated to specific colors and emotions that you can choose while booking — like a blue room meant to evoke tranquility.

City Museum is definitely not your average museum; it's the kind of place where adults and kids alike can have the time of their lives. Built in a 100-year-old warehouse and filled with miles of tunnels and secret passages, this kooky museum showcases St. Louis' eclectic art vibe.
Sip on cocktails while admiring the funky decor at Venice Café. At first glance, the amount of knick knacks covering the walls (and ceiling) seems overwhelming, but upon closer look you'll find quirky art in every nook and cranny.
If you've got hours to kill, Soulard Market is where to go. Established in 1779, you'll find stalls selling everything from homemade pastries to fresh flowers to St. Louis souvenirs.
St. Louis is the home of Budweiser, so if you're a beer lover (or just love cool experiences), you have to take a tour of the Anheuser-Busch brewery.

When you think of great food cities, St. Louis might not be top of the list, but it should be! Your first stop has to be to try a St. Louis-style pizza — you'll either love it or hate it.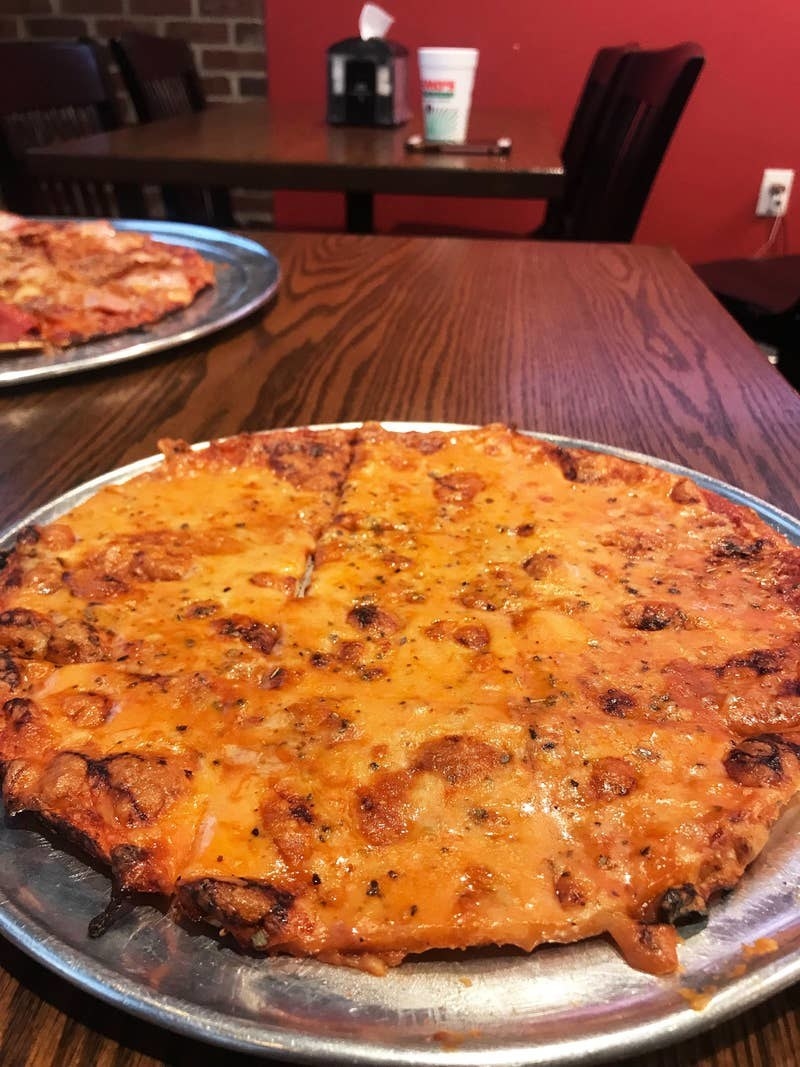 Want to know where the locals and tourists are eating? Look no further than Pappy's Smokehouse, a legendary BBQ joint that sells out faster than you can say "ribs, please!"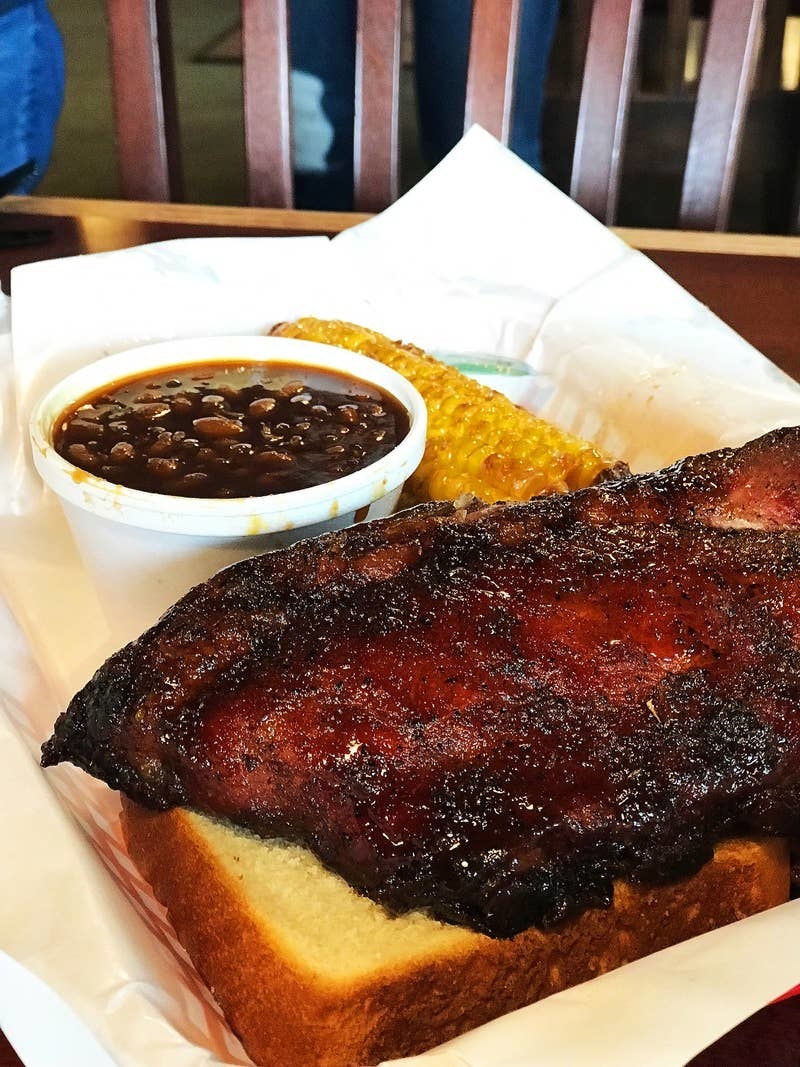 Take a stroll to The Hill, St. Louis' bustling Italian neighborhood and dine at Anthonino's Taverna, a Greek/Italian restaurant that fuses old-world Italy with modern cuisine.
Craving something sweet? Head down iconic Route 66 to find Ted Drewes Frozen Custard where you can grab one of their famous concretes. It's basically ice cream, but dare we say...better?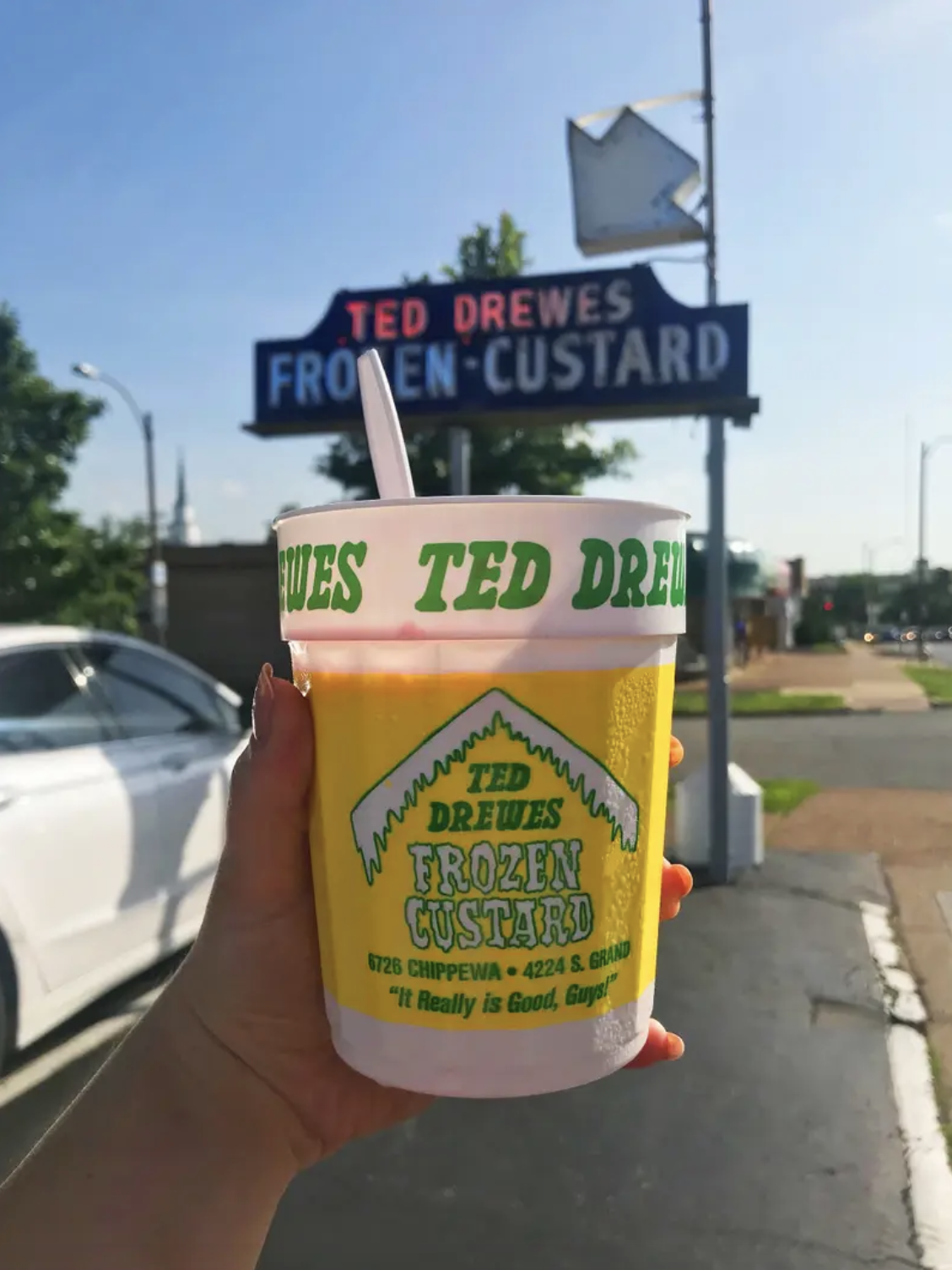 If drunchies or a hangover cure are what you need after a night painting STL red, head over to Courtesy Diner for a truly Midwestern meal: the slinger.
And with that, I leave you to start planning your trip to St. Louis — using this as a guide, of course. Happy traveling!
Note: The reviews in this post have been edited for length and/or clarity.