Fry Roulette Exists And We Know You Want To Play
It comes with SIX types of fries and TWELVE homemade sauces.
This burger spot just created a game using your favorite food. This is: FRY ROULETTE!
The game comes with SIX types of fried goods: tater tots, seasoned fries, waffle fries, onion rings, sweet potato fries, and classic french fries.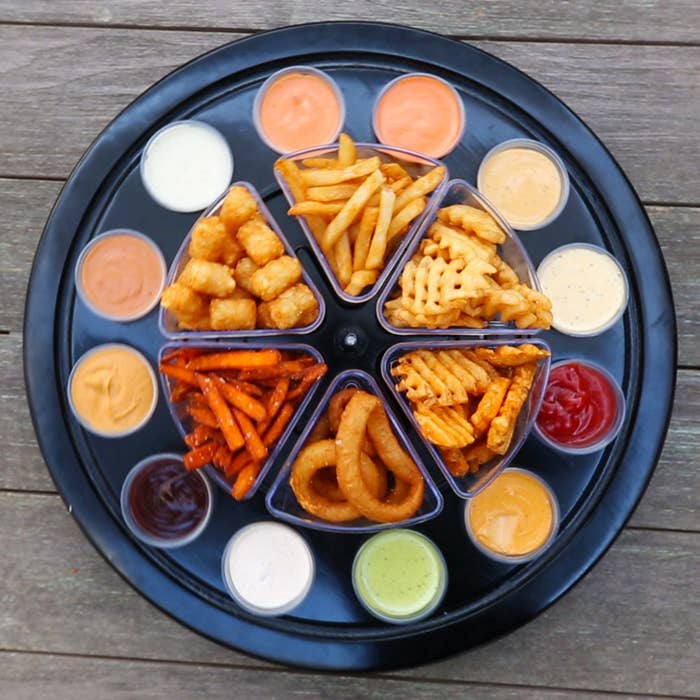 It also comes with TWELVE homemade dipping sauces, all inspired from around the world.
Now, time to get your game face on...