Disney Announced Its First Bisexual Lead In A TV Show And I'm Cuffing My Jeans In Excitement
"I'm bi! I want to write a bi character, dammit!"
That's right — Disney Channel's show The Owl House focuses on 14-year-old Luz Noceda, a bisexual and Dominican-American girl on a journey to become a witch, despite her lack of magical powers.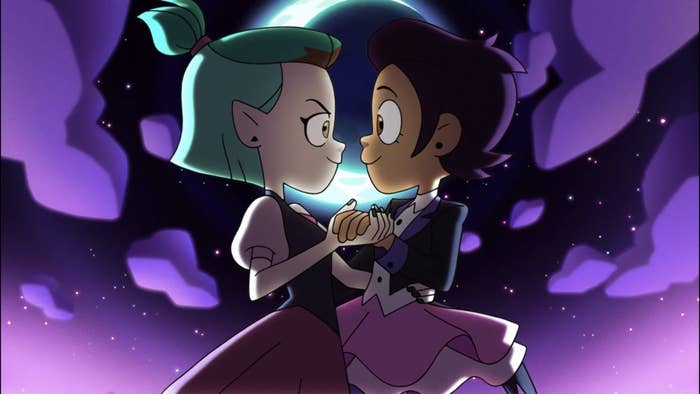 Creator Dana Terrace opened up on Twitter about the process to get a bisexual character in her show, saying that she "was told by certain Disney leadership that [she] could NOT represent any form of bi or gay relationship on the [Disney] Channel."
Thankfully, Terrace — who came out as bisexual while writing the show — was able to change their minds.
Needless to say, people on Twitter (and myself) are very excited to see this queer representation come to the screen.
It's unclear whether the show will discuss Luz's bisexuality in the first season's remaining two episodes, or in the next, already greenlit, season, but either way — what a great day to be queer!