You know the feeling of finding something new and just surprised as to why you've never seen or experienced it? That's how I felt when I spent Independence Day Weekend in DUMBO which is a flea market right under the Manhattan Bridge and also not too far from the Brooklyn Bridge. But I wasn't alone; I brought my mom with to experience DUMBO for the first time together as a dynamic duo.
Being from uptown, we had to take the A train all the way to Brooklyn which was High Street. At first, we were a bit confused to where we had to turn and walk toward. We eventually found a map to where we were and how we can get to DUMBO, but being mostly knowing Manhattan in the back of our heads we had no idea where in Brooklyn we were. So with the magic of technology and a GPS we made it to our destination.
THE SHOPS:
There were two different openings for the flea market; but we chose to get through where all the food trucks and food vendors were. Then we walked straight up and then we saw all the shops lined up with their objects of choice and business card with everything from their social media platforms. The first shop we saw was of vintage glasses. The glasses had many different types such as big, small, square, oval, heart and so many more to choose from. There was a pair of glasses that really spoke to me- it was big round circle ones and had blue tint in the lenses. My mom knew how much I loved them and she instantly got them for me. The price varies with what type of frames you would get.
THE FOOD:
I loved every bit of the food I ate there. My mom and I shared some homemade fries with a chipotle dipping which was incredible. I completely forgot the name of this vendor but they were really nice and very fast at making the fries. This portion was pretty huge so sharing with friends was perfect for this particular food. There was also another food vendor that I really wanted to try and that was DOUGH doughnuts. I've seen these everywhere on social media so I wanted to know what the hype was. So I got the regular old glazed doughnut. THIS WAS AMAZING, I LOVED IT SO MUCH. Not only were the hugest doughnuts I've ever seen, but there were so doughy and absolutely amazing, I don't know what else to say about. You guys should definitely check them out.
My whole experience was simply awesome and I can't wait to back again and try new food and get new finds for myself. Definitely check out DUMBO.
(from one of the personal blogs I started)
Entrance of Market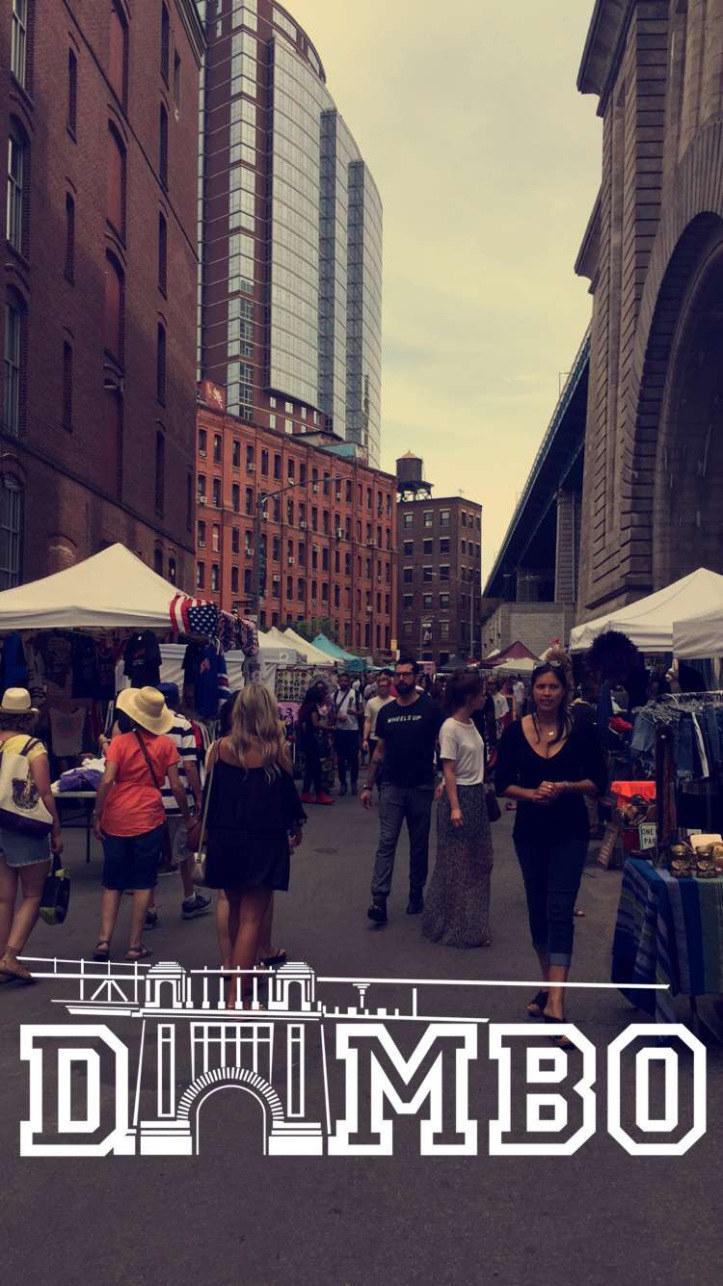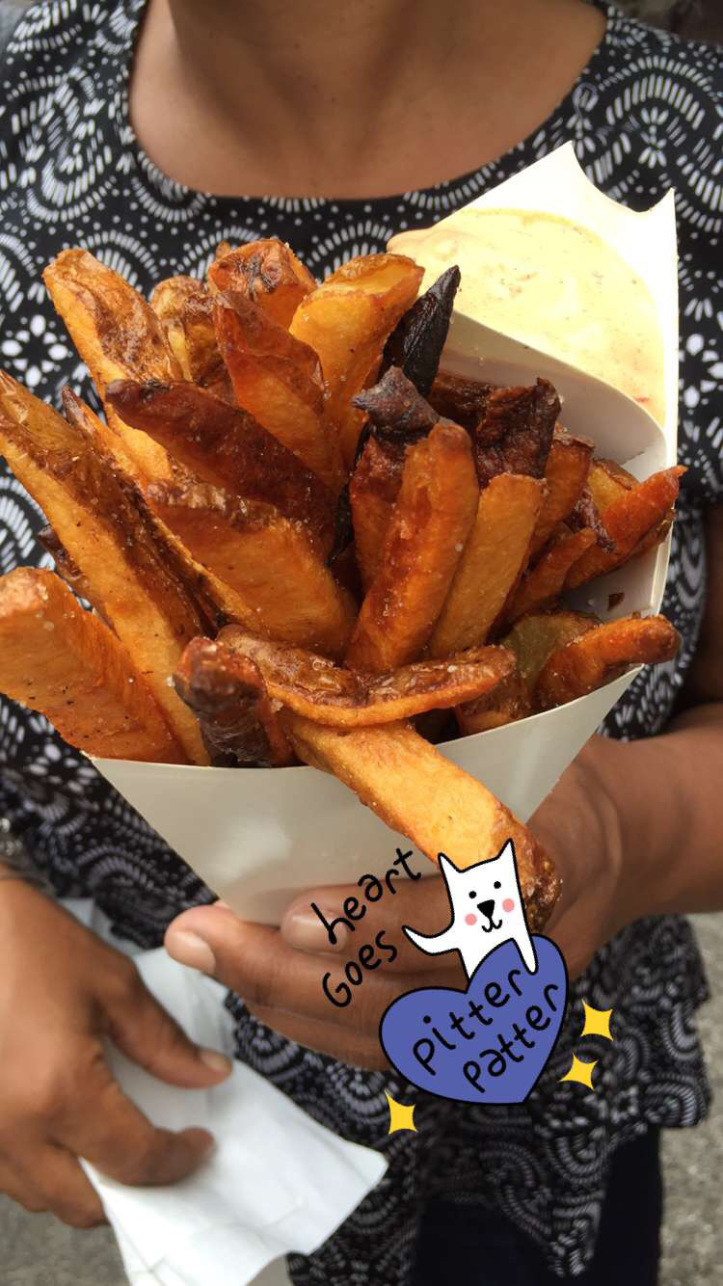 This post was created by a member of BuzzFeed Community, where anyone can post awesome lists and creations.
Learn more
or
post your buzz!