Fred Jones...AKA "Freddie"
...to taking on a role as a summer camp counselor...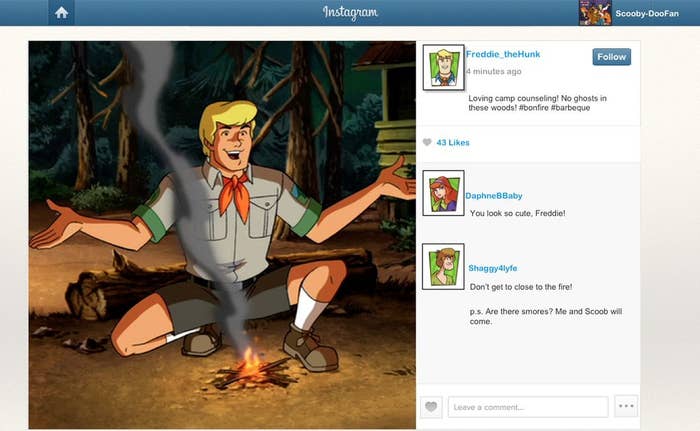 ...and attending sporting events with his buddies...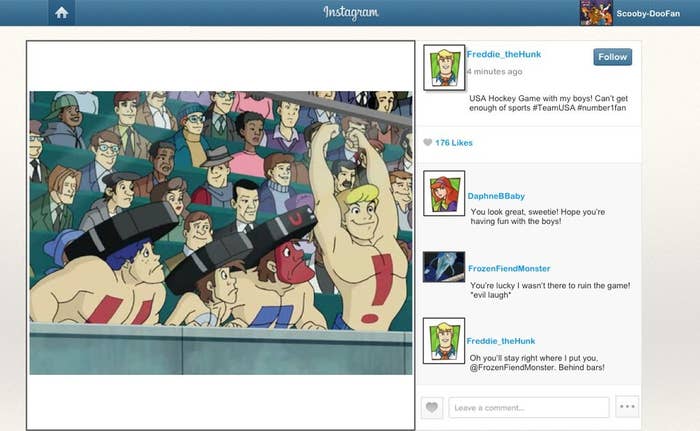 ...and even trying his hand as an actor on the big screen!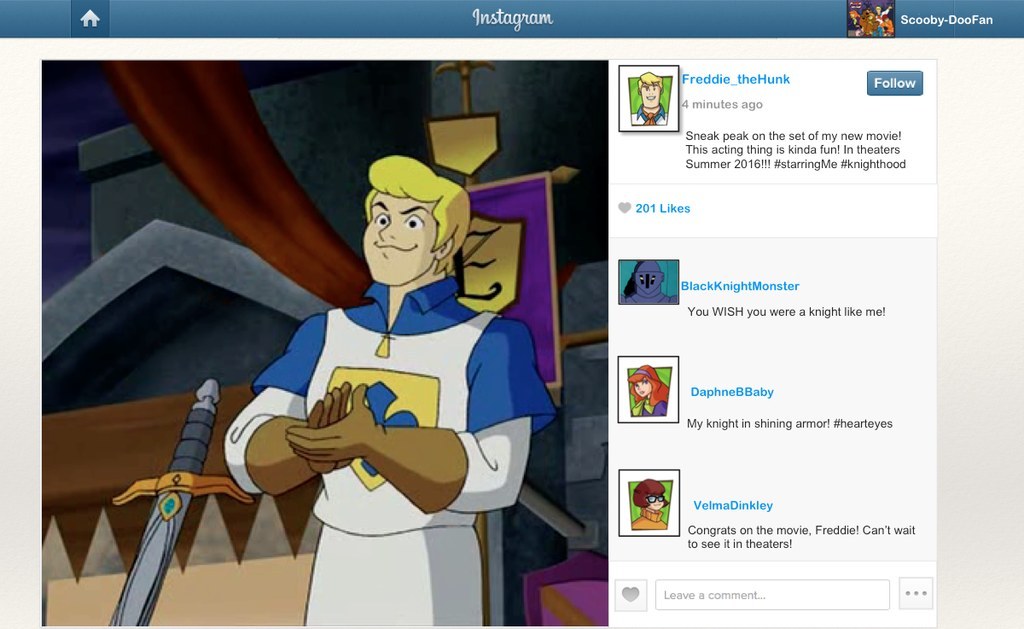 BUT, Freddie still always manages to find time for his main squeeze, Daphne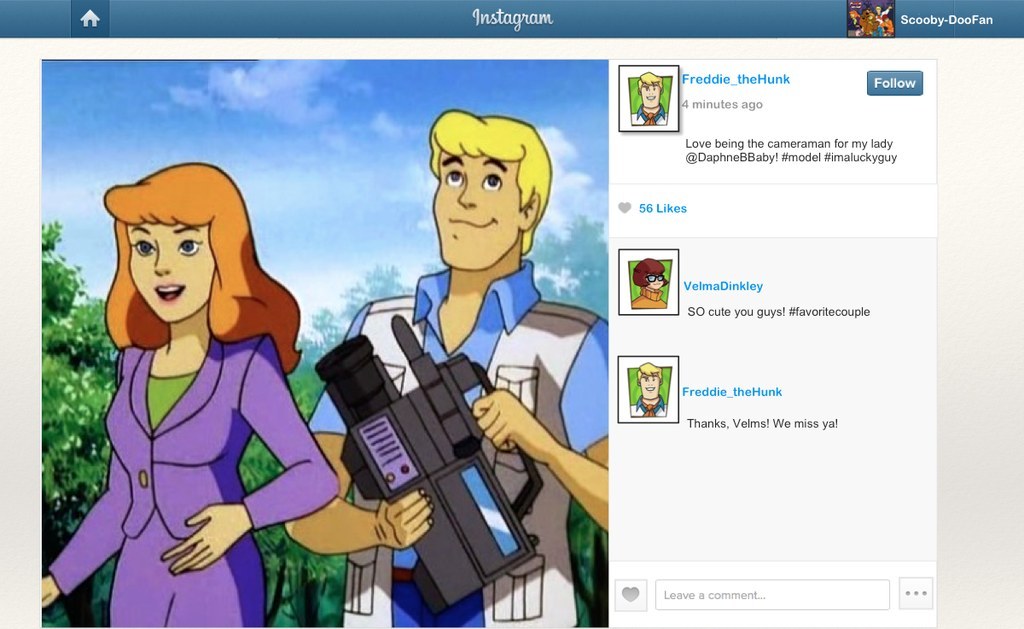 Daphne Blake...AKA "Daph"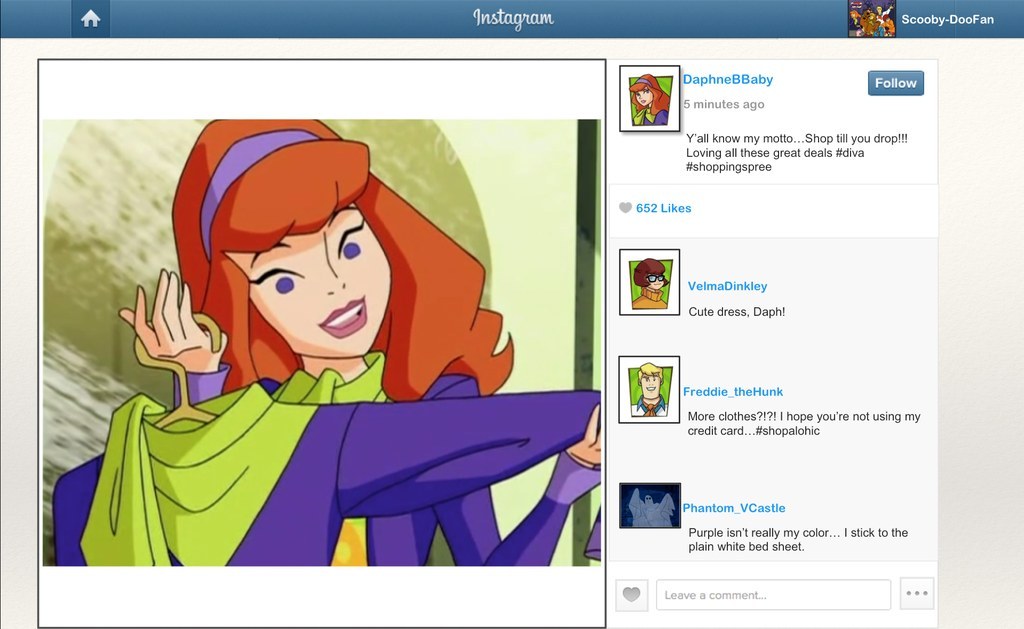 ...and testing her limits by jumping out of airplanes...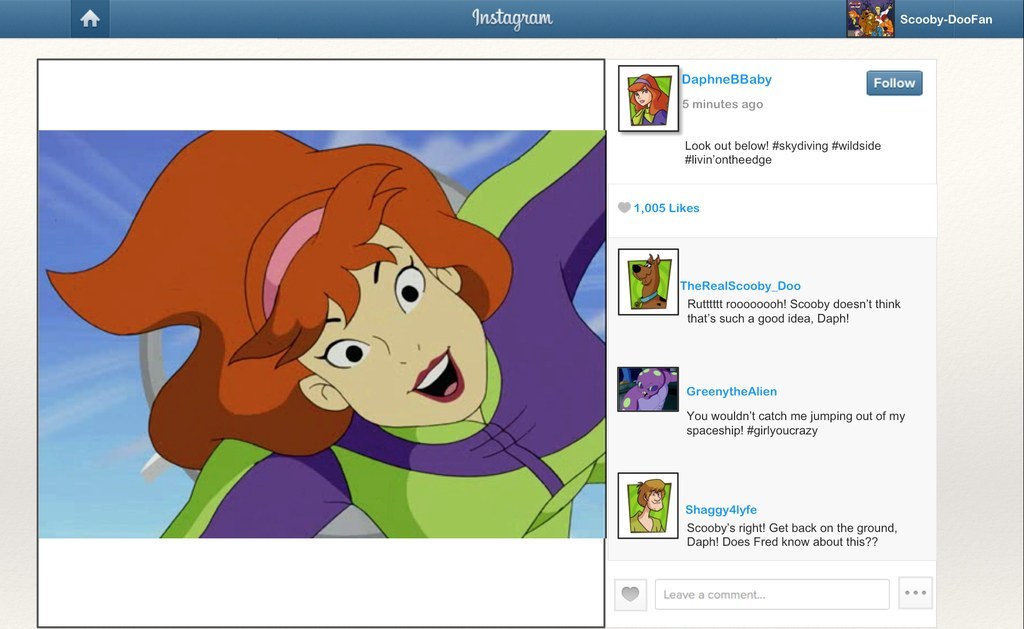 ...and modeling on runways and magazine covers all over the world...
...and going 8 seconds on the back of a bucking bull...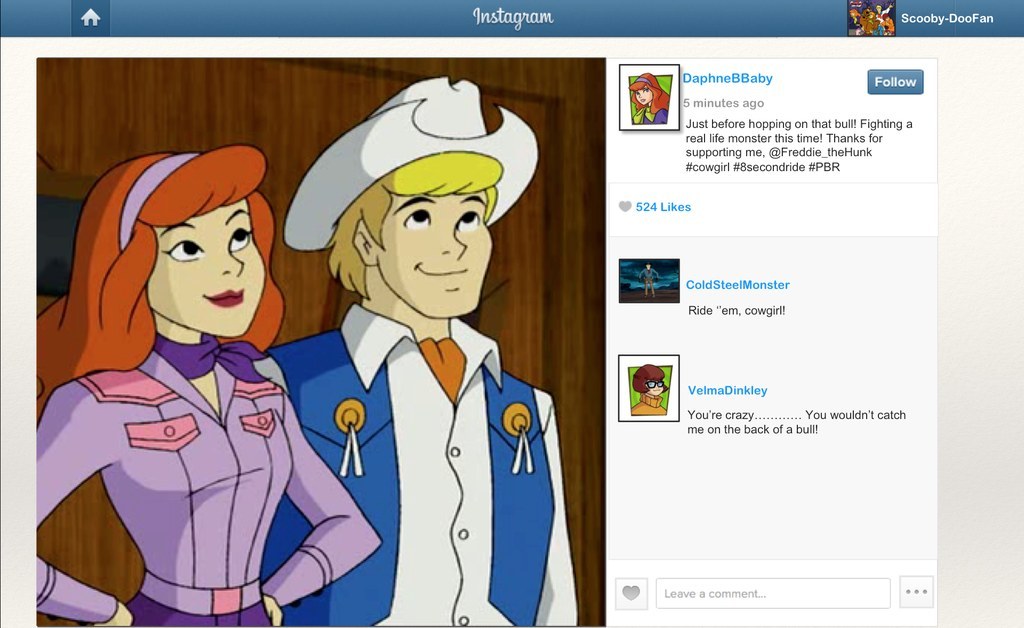 ...and most importantly, finally saying yes to marry her real life prince charming, Freddie!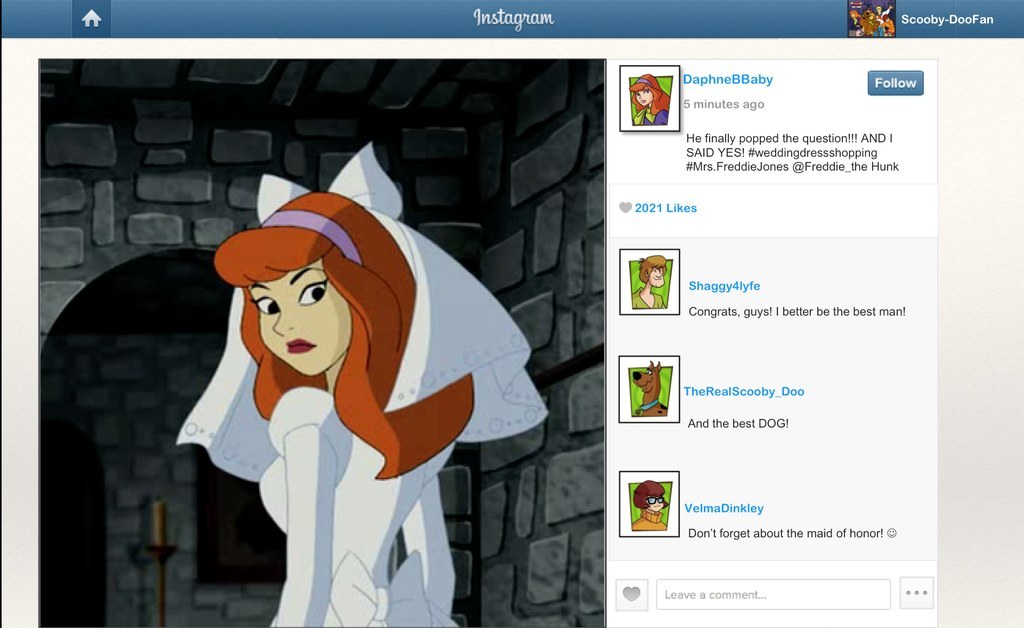 Norville Rogers...AKA "Shaggy"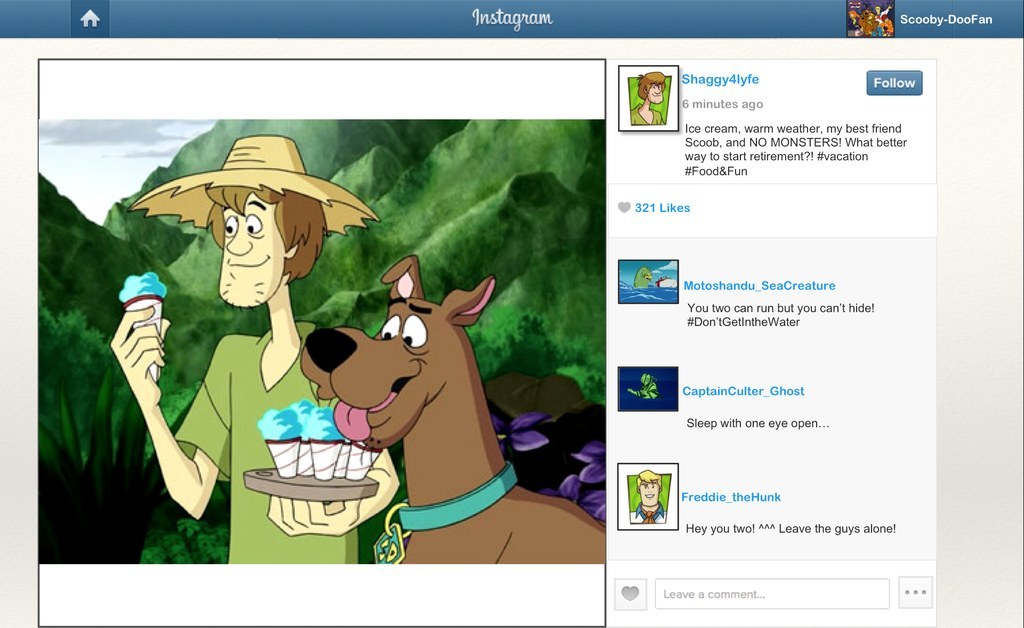 ...then, remanenced about some of his favorite sandwiches...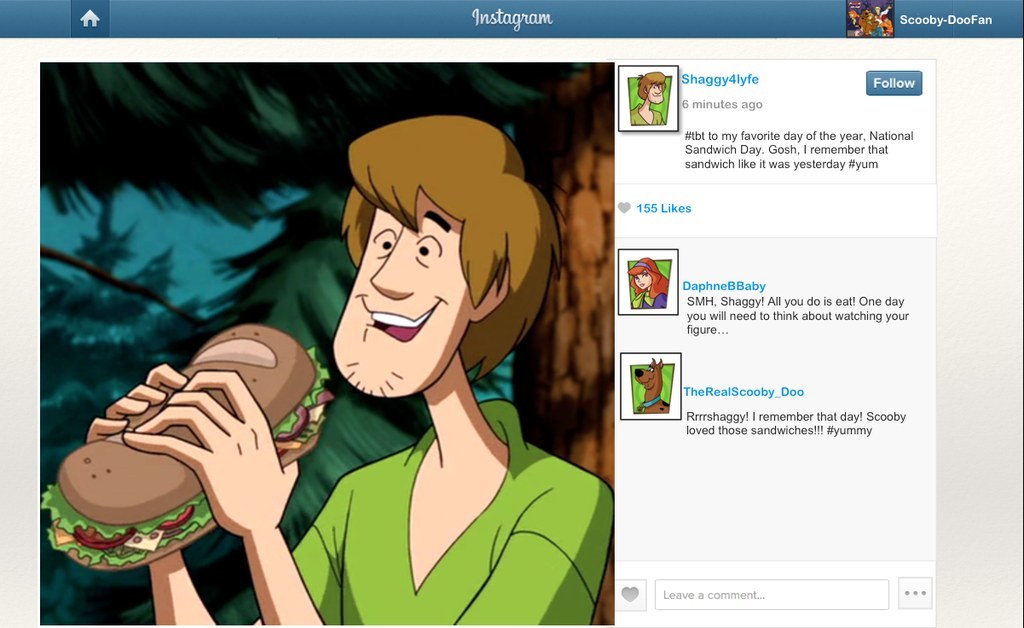 ...and doing a little flirting on the golf course...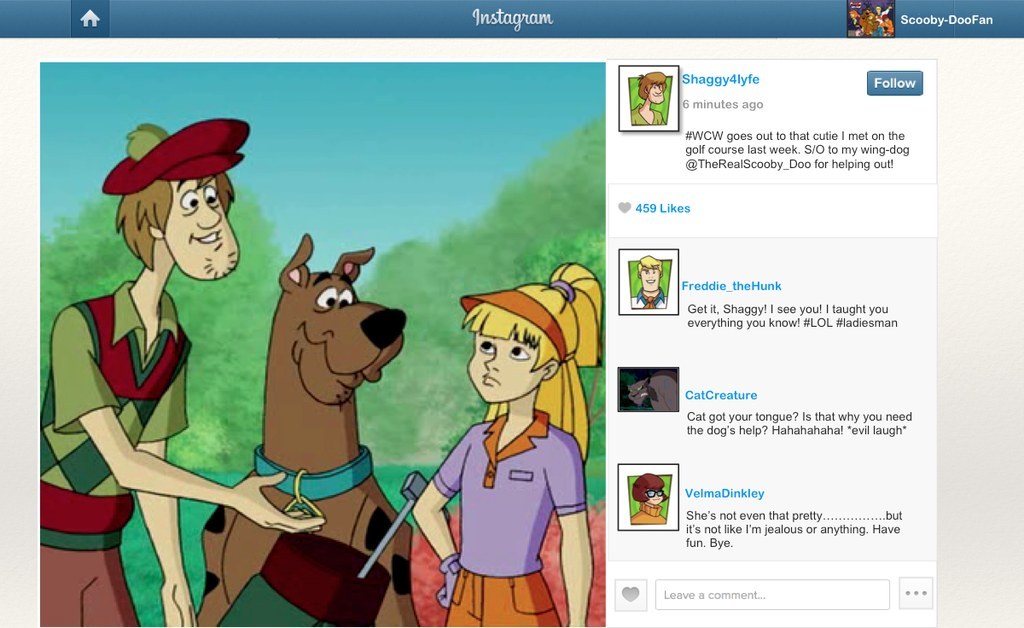 ...and having his dreams come true as Subway's new sandwich model...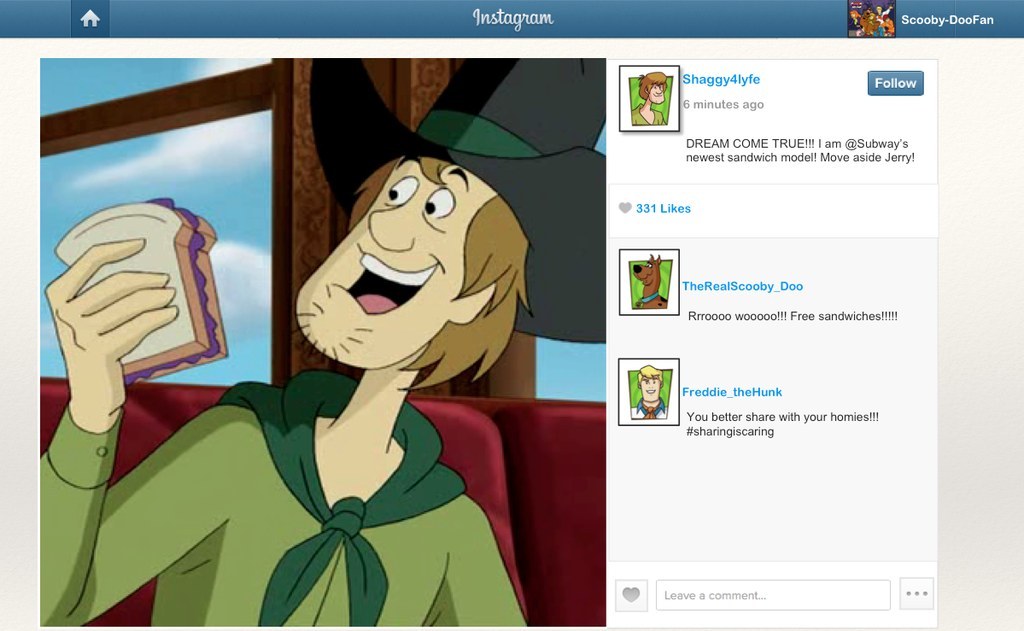 ...and of course, enjoying the holidays with his favorite pal and their favorite snack, Scooby Snacks!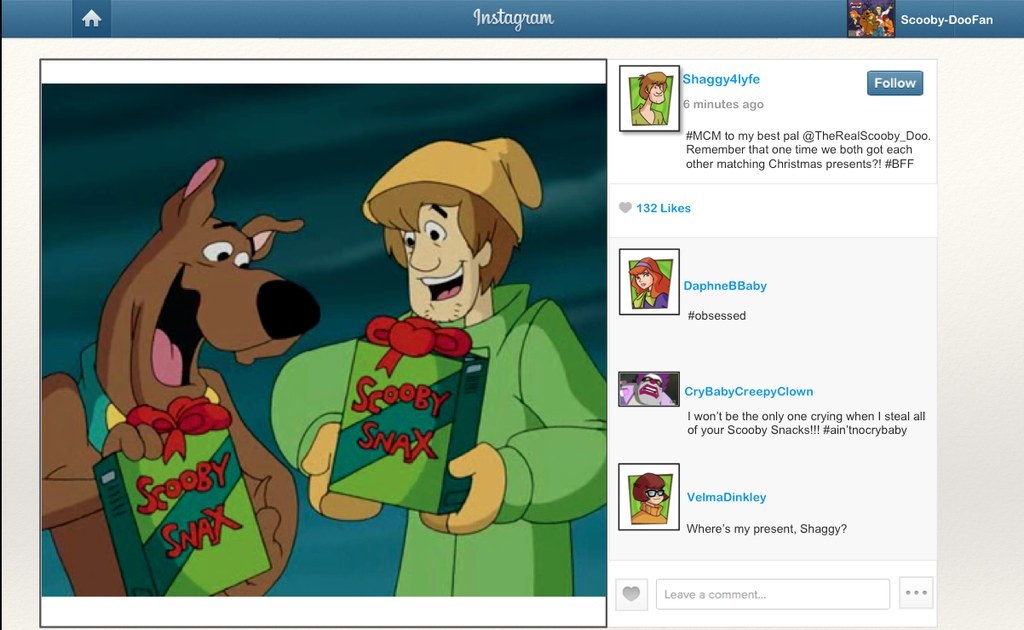 Velma Dinkley...AKA "Velms"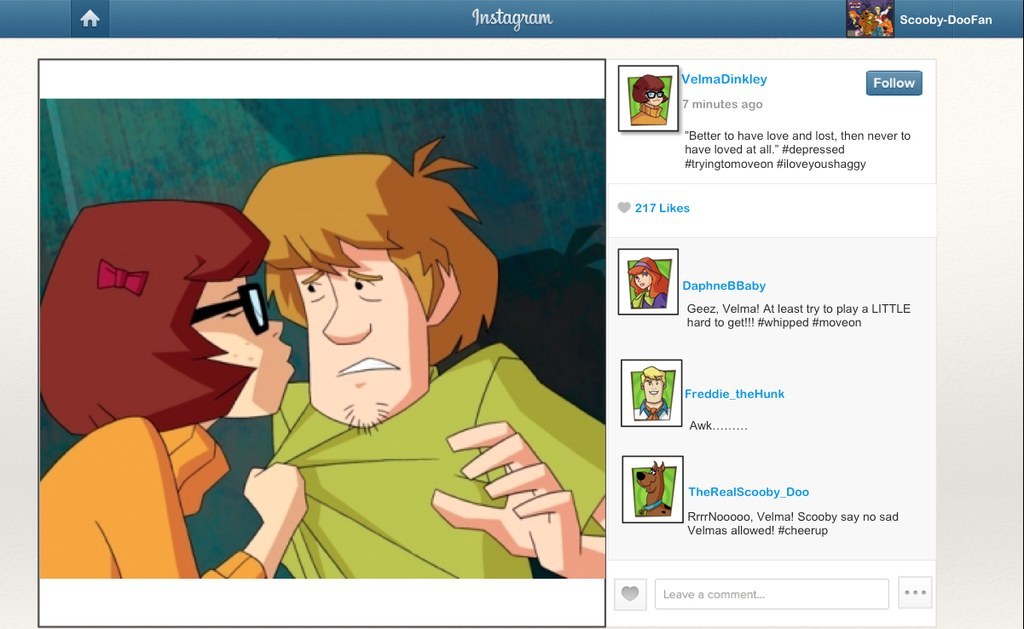 ...then, she moved on to find herself and spend time as an independent woman...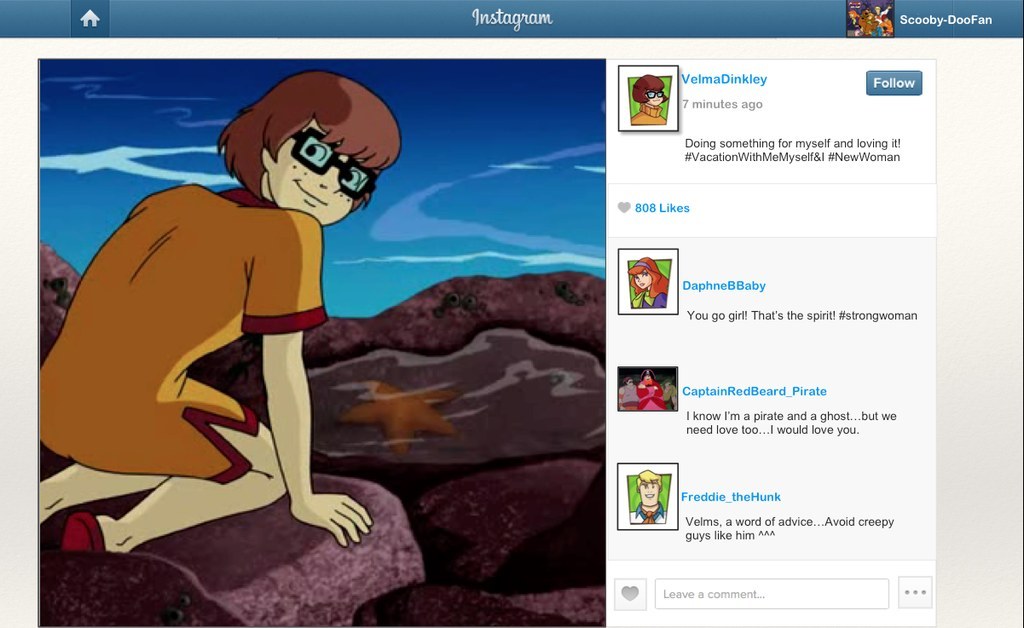 ...but soon she was ready to start dating again to find Mr. Right...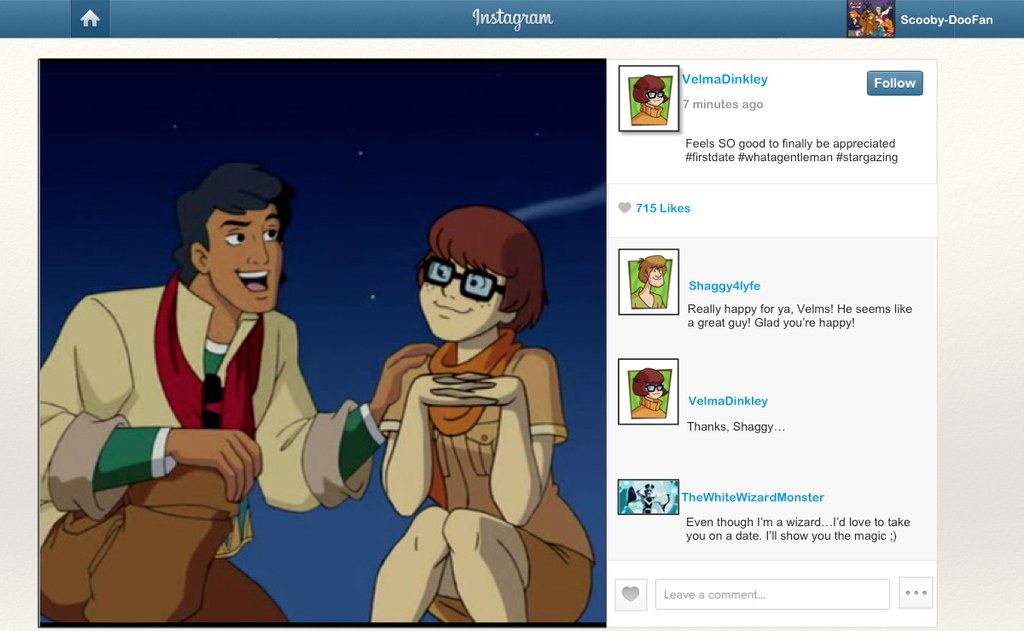 ...and when she wasn't being wined and dined by gentleman from across the globe, she was spending some family time with her little sis...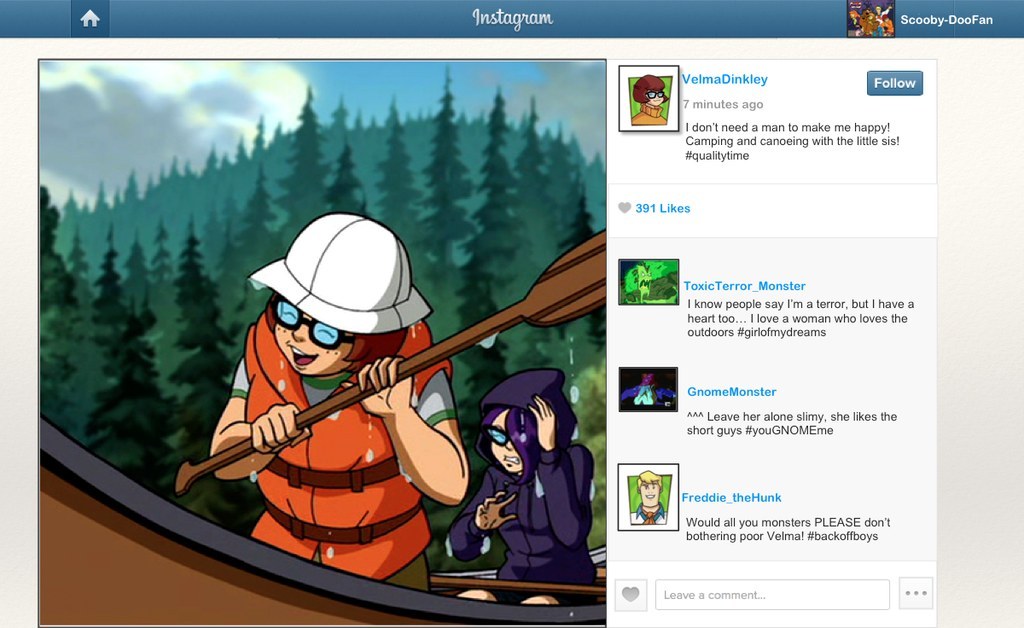 ...and after a long wait, Velma finally found her true love!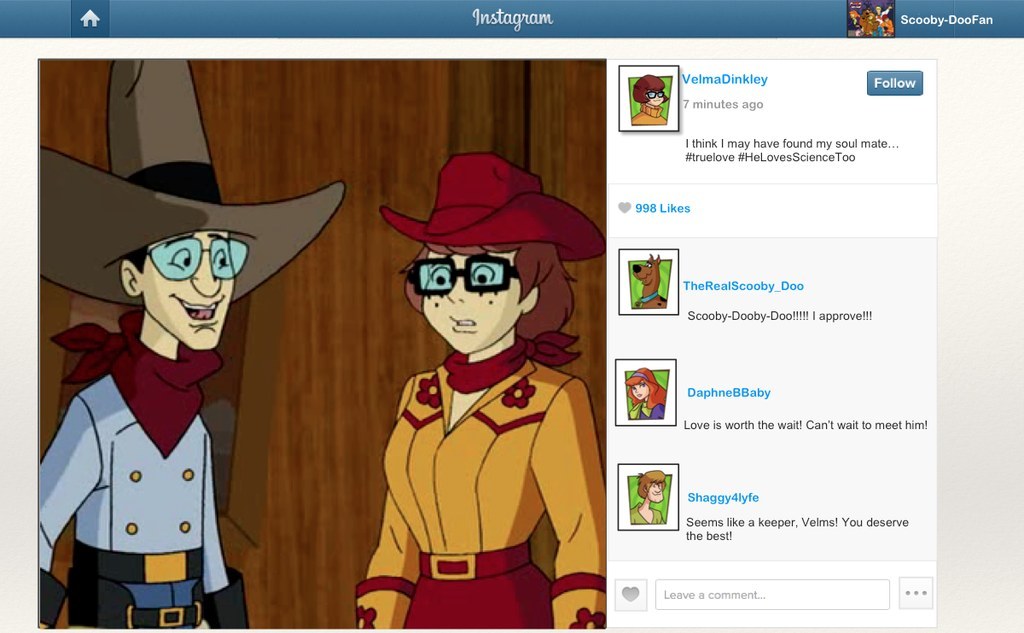 Scoobert...AKA "Scooby-Doo"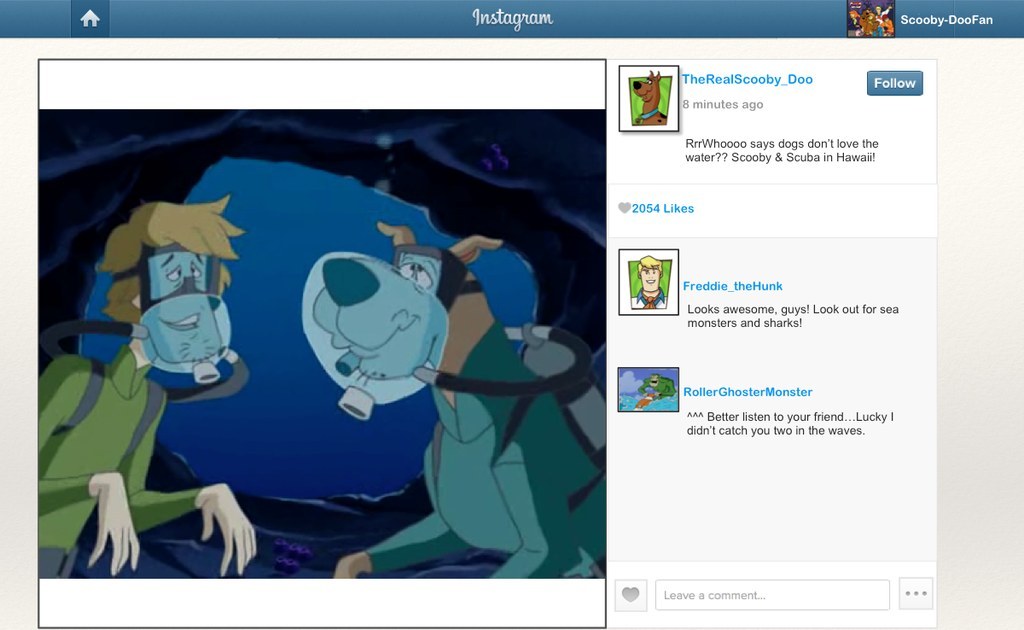 ...but Scooby couldn't leave Hawaii without winning the Surfing Competition...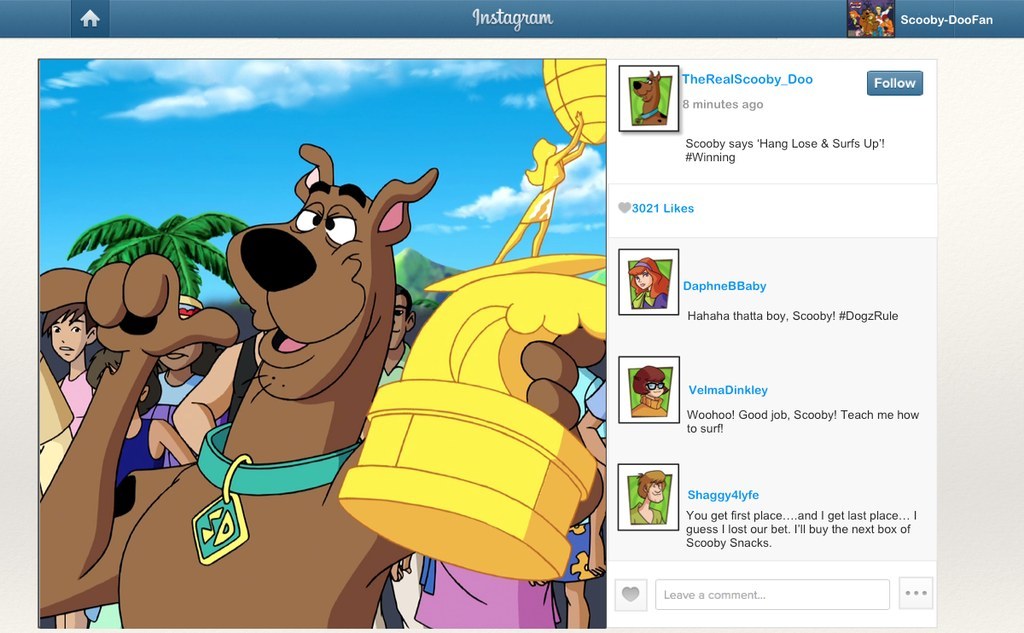 ...and after his vacation, he became the Official Face of Scooby Snacks, modeling for their new box...
...and then, he took another vacation to snorkel in the lake (and don't forget about the campfire smores)...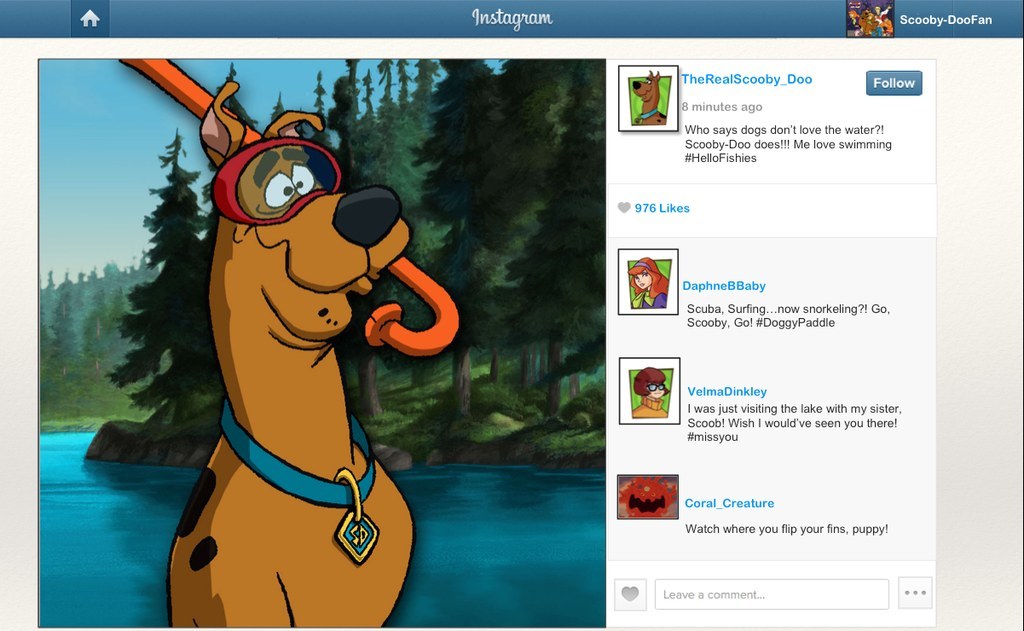 ...and of course, Scooby always saves time to reminisce on his favorite meals spent with his best pal, Shaggy!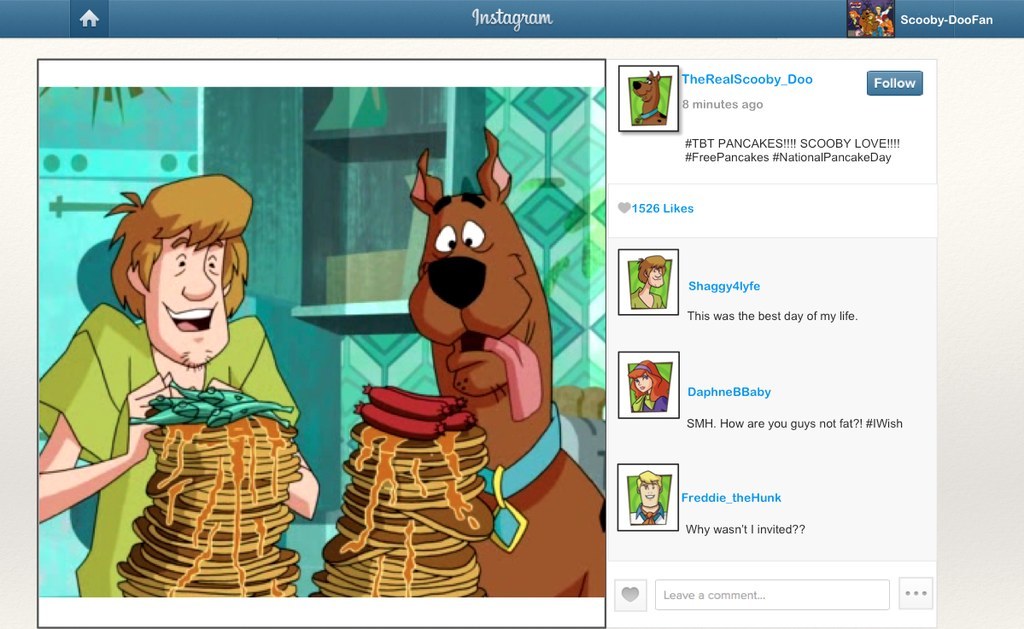 Rumors of Mystery, Inc. Reuniting?
While there's been rumors circulating in the tabloids of the gang getting back together, it is all based on speculation and nothing has been confirmed. From the looks of all their Instagram posts, your beloved mystery solving kids are pretty happy with their lives in retirement. To follow the whole Mystery, Inc. gang, just search them by their Instagram names listed below:
Freddie: Freddie_theHunk
Daphne: DaphneBBaby
Shaggy: Shaggy4lyfe
Velma: VelmaDinkley
Scooby-Doo: TheRealScooby_Doo
Sources
- Profile Pictures, Villain/Monster Pictures, and full name information gathered from: www.scoobydoodaily.weebly.com.
- Instagram Template gathered from: http://www.mrakansonline.com/20132014/templates-for-fake-twitterfacebookinstagram-pages.
Additional information and background gathered from:
- http://www.imdb.com/title/tt0063950/
- http://scoobydoo.wikia.com/wiki/Scooby-Doo,_Where_Are_You!
- http://www.bcdb.com/cartoons/Hanna-Barbera_Studios/S/Scooby_Doo_Where_Are_You_/