Will Smith Trying To Sing "The Twelve Days Of Christmas" Is All Of Us Attempting It
It goes a little like this: "Something, something, something, FIVE GOOLLDDD RINGS."
We're all familiar with "The Twelve Days of Christmas" song, right?
And it turns out Will Smith is relatable AF when it comes to attempting it himself.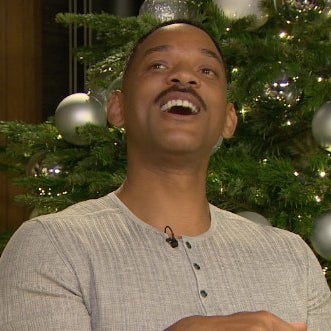 While speaking to him about his new holiday-themed movie, Collateral Beauty — along with co-stars Naomie Harris and Jacob Latimore — we asked him if he knew the words.
Not only did he struggle on some words.
But he made up some of his own hilarious lyrics.
And like every single one of us at a Christmas party, he loudly and confidently got this one line right...
You can watch Will Smith in his new film, Collateral Beauty, out NOW.