Tom Hiddleston was one of the big winners of the 2017 Golden Globes on Sunday night – he won Best Actor in a Mini-Series or TV Motion Picture for his role in The Night Manager.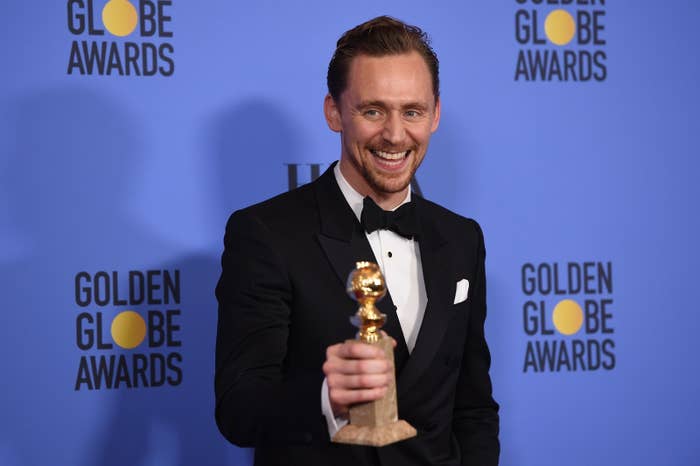 He used his speech to thank numerous people, but he also told a story about his humanitarian work in South Sudan.
He told the audience:
"I recently went to South Sudan, which is the youngest country in the world, in East Africa. With the United Nations Children's Fund. I do a little bit of work with them to spread the word as fast as I can. It's a terrible situation for children there. The Night Manager is about arms dealing, and there are far too many arms coming into South Sudan."
He then went on to describe how he encountered some local medics who "wanted to say hello" to the actor because during the shelling the previous month they had apparently binge-watched The Night Manager.
Hiddleston revealed: "The idea that I could, or that we could, provide some relief and entertainment for people who work for Unicef and Médecins Sans Frontières and the World Food Programme, who are fixing the world in the places where it was broken, made me immensely proud."
However, as well-intentioned as the speech was, Twitter went in on him over it.
Some weren't impressed he appeared to be bragging.
And others thought he used his humanitarian work to promote his show.
There were of course the odd Taylor Swift references.
Especially when it came to the length of his speech.
There were a lot of tweets about white saviour complex.
But mainly people brought up the audience's reactions throughout.
Especially Christian Slater's reaction.
But many also pointed out that Hiddleston had good intentions and praised him for all the work he has done to help bring awareness to the South Sudan crisis.
On Monday, Hiddleston posted an apology on Facebook: