1.
When he chose to announce his marriage to Sunny Ozell like so.
2.
And showed how badass he is with this one armed push up.
3.
When he shared this hysterical tweet.
4.
And decided to mock UK Prime Minister David Cameron in this perfect way.
5.
The time he stood in a robe to wish his wife happy birthday.
6.
And every time he's shared a gloriously geeky picture on Twitter.
7.
Especially when he sees A+ photo opportunities.
8.
Like so.
10.
In fact, the internet is a wondrous place full of epic Patrick Stewart/Jean-Luc Picard GIFs.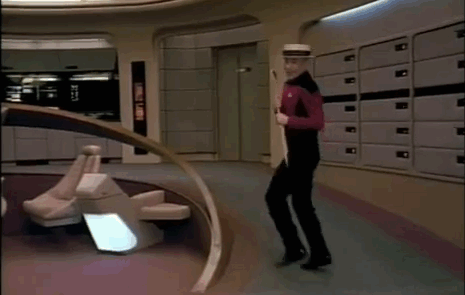 12.
The time he gleefully posed while sitting on Santa Claus' knee.
13.
In fact any time he's shared pictures of himself with best friend Ian McKellen.
14.
It makes you instantly happy.
15.
Like when they went to Coney Island together.
16.
And posed next to a big butt.
17.
And some bins.
18.
When they pretended to go running together.
19.
And saw in the new year in true style.
20.
Every single one is a classic.
22.
The time he tried his first ever pizza... at the age of 72.
23.
And sat in a bath dressed as a giant lobster. Just because.
24.
When he asked Rob Delaney for a hug.
And sparked this perfect interaction.
25.
When he killed his Ice Bucket Challenge with a typically classy video.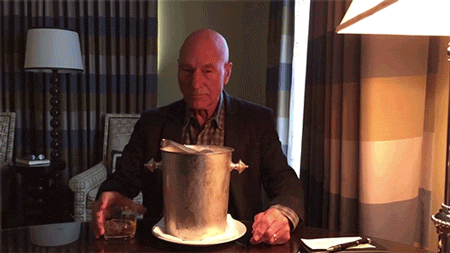 26.
And the time he rocked a feather boa like the king that he is.