Earlier this month it was Victoria Beckham's 40th birthday.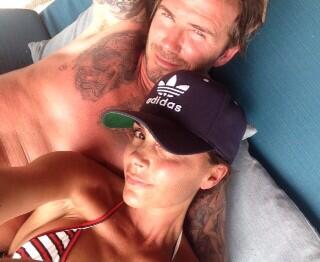 So this weekend she decided to have a belated party to celebrate. And she made it a Spice Girls reunion. YAY.
Geri joined Emma and Mel C. Although Mel B was missing from the party. And it seems like it was quite the night. Especially for Mel C, who was given a helping hand out of the London club by Emma Bunton's fiancé Jade Jones.
And she was even still drunk this morning.
But she wasn't the only one who struggled after partying until 2am. Exhibit A. Exhibit B. They were two giggly drunk Spices together. See. Although Victoria and David left looking a little more sober. Happy birthday, V!