Spice Girls star Melanie Brown, aka Mel B, has been granted a temporary restraining order against her estranged husband Stephen Belafonte following abuse claims.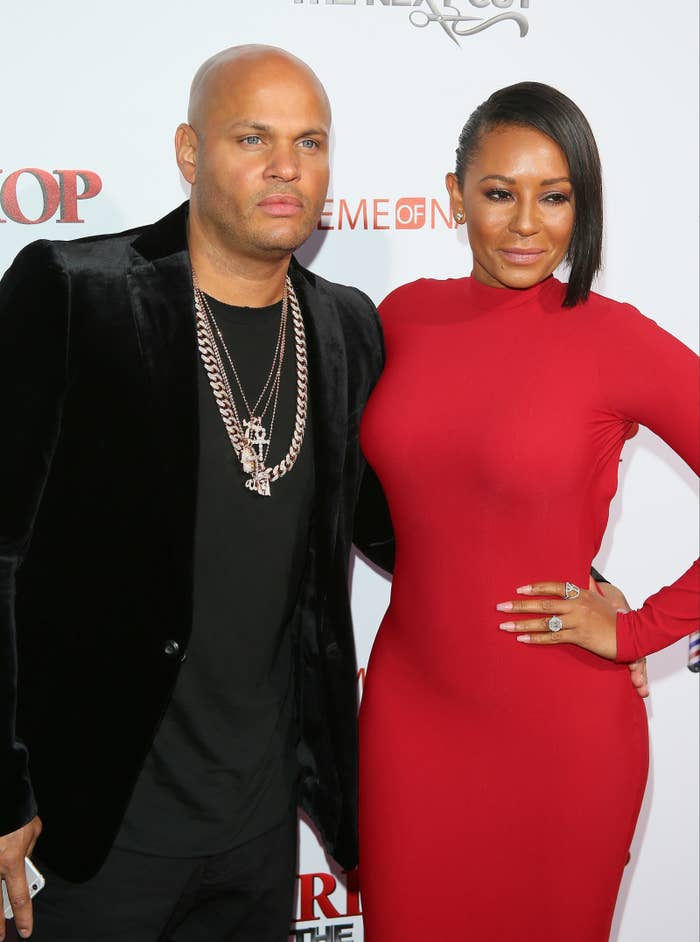 The singer filed papers claiming that TV producer Belafonte, who she married in 2007, had subjected her to years worth of emotional and physical abuse, and had threatened to release sex tapes of her if she left him.
Brown, 41, filed a sworn declaration with Los Angeles Superior Court and the judge's order was issued on Monday.
In the papers she claimed that the abuse often happened following high-profile events and dated back to 2007 – the year they wed. Examples she gave included in 2007 when he allegedly slammed her on to a floor and tried to choke her on the night of her Dancing With the Stars finale.
She also said he abused her a day after she performed at the London Olympics in 2012 with the Spice Girls and claimed he punched her in the face and split her lip when she was about to film something with Usher for The X Factor the same year.
She also claimed he was verbally abusive to her last year during a trip to London with America's Got Talent.
Brown also claims he filmed them having sex, sometimes secretly, and that he has repeatedly threatened to release the tapes to ruin her career. She is asking a judge to prevent him releasing the videos.
Brown filed for divorce from Belafonte last month, citing irreconcilable differences.
The pair married on 6 June 2007 in Las Vegas. In 2011, Brown gave birth to their daughter Madison, who is her third child. She also has an 18-year-old daughter, Phoenix, with her ex-husband Jimmy Gulzar, and a 10-year-old daughter, Angel, with ex-partner Eddie Murphy.
The judge ordered Belafonte to leave the family home and stay away from Brown and her three children.
On Monday afternoon Belafonte told TMZ outside their home: "I'm really, really, really distraught in my brain how this is going to affect our children. And the depths she's gone to. That's it. I'm shocked at these allegations and that's what it is... I think someone's trying to set me up to look like a bad guy."
A full hearing on the restraining order has been scheduled for 24 April.
Representatives for Melanie Brown have been contacted by BuzzFeed for comment.