Years & Years' Olly Alexander Gave An Emotional Speech At Glastonbury To Empower LGBT People
"Shove a rainbow in fear's face."
Years & Years frontman Olly Alexander used the band's Glastonbury set on Sunday to give a thought-provoking speech aimed at the LGBT community.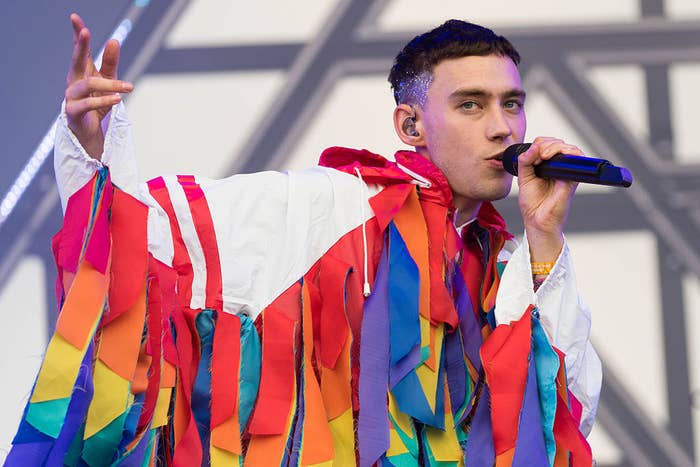 And it was a pretty powerful message. Dressed in a rainbow coloured outfit, an emotional Alexander told the crowd:
As you might be able to tell by the way that I'm dressed, I'm gay. In fact: I'm super, super gay. A year ago we played the John Peel tent and it was an amazing show. And I can't believe that we're here today… but what I keep thinking about is how in the last year, a lot of pretty scary and messed up stuff has happened.

As queer people, we know what it's like to be scared. We know what it's like to live with fear; it's part of our every day life. Tonight, Glastonbury, I would like to ask you to join me, on Pride weekend, and say, 'No thank you, fear.' Just say, 'bye, fear, bye!'.

Shove a rainbow in fear's face. What I have to say is, 'I'm here, I'm queer and, yes, sometimes I'm afraid – but I am never ashamed because I am proud of who I am.'
It's fair to say it went down incredibly well with the crowd.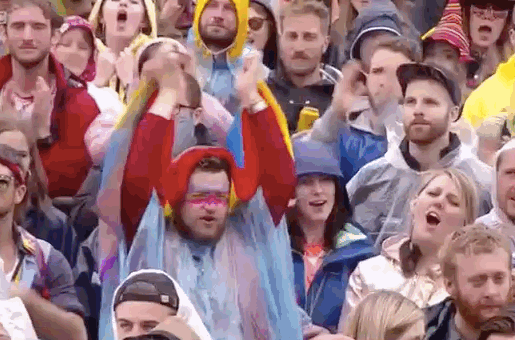 You can watch the inspiring speech in full here.