And it was one of the most poignant messages given out of all the acts who have spoken out about the result. She pulled out a poem by John Donne from 1624, called "No Man is an Island".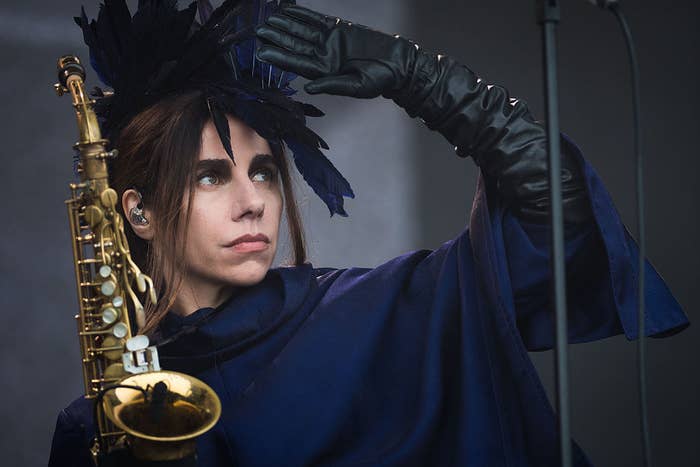 She then read out the poem without comment. It reads in full:
No man is an island entire of itself; every man
is a piece of the continent, a part of the main;
if a clod be washed away by the sea, Europe
is the less, as well as if a promontory were, as
well as any manner of thy friends or of thine
own were; any man's death diminishes me,
because I am involved in mankind.
And therefore never send to know for whom
the bell tolls; it tolls for thee.
And the poem obviously meant a lot to her as she later read it again during her set on The Other Stage on Sunday.