Here's Just Another Reason Why Patrick Stewart Is The Hero We Don't Deserve
Downing champagne out of a shoe, NBD.
Sir Patrick Stewart attended the Canadian Grand Prix in Montreal at the weekend. And let's just say he got really into things.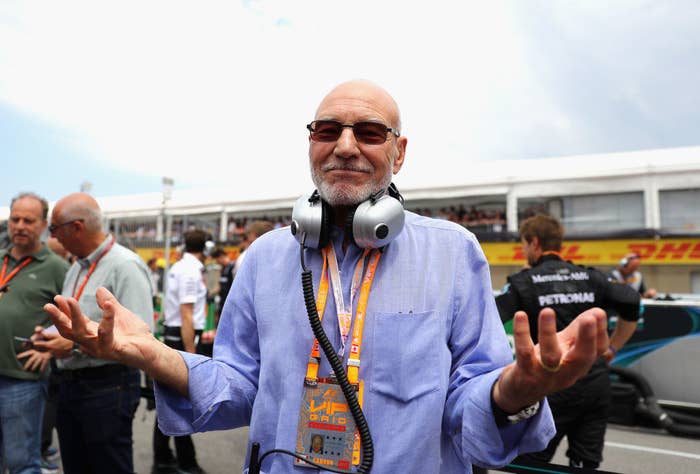 He appeared on the podium with Australian driver Daniel Ricciardo, who came third in the race.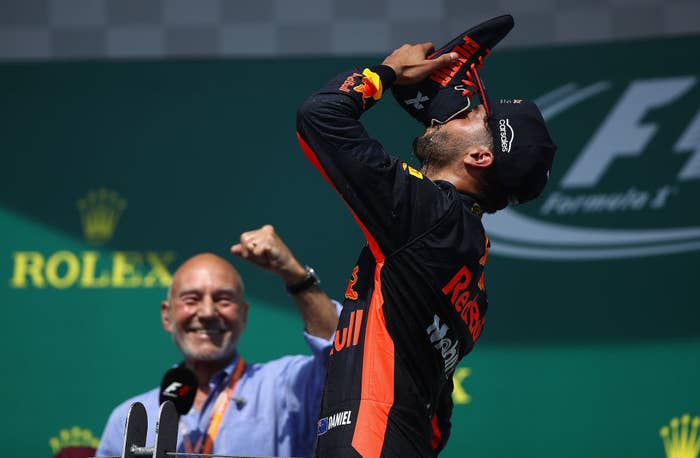 Ricciardo has become known for his trademark 'shoey' celebrations, in which he pours champagne into his shoe and downs the drink whenever he gets a place on the podium.
After downing his champagne and throwing his shoe into the crowd, Ricciardo then asked Patrick if he wanted some. And he was as stunned as us when the legendary actor replied: "I'd love some. Can I?"
Patrick then said cheers and downed it like a pro, not giving af that it was dribbling down his smart shirt.
Please see it all unfold in these pictures.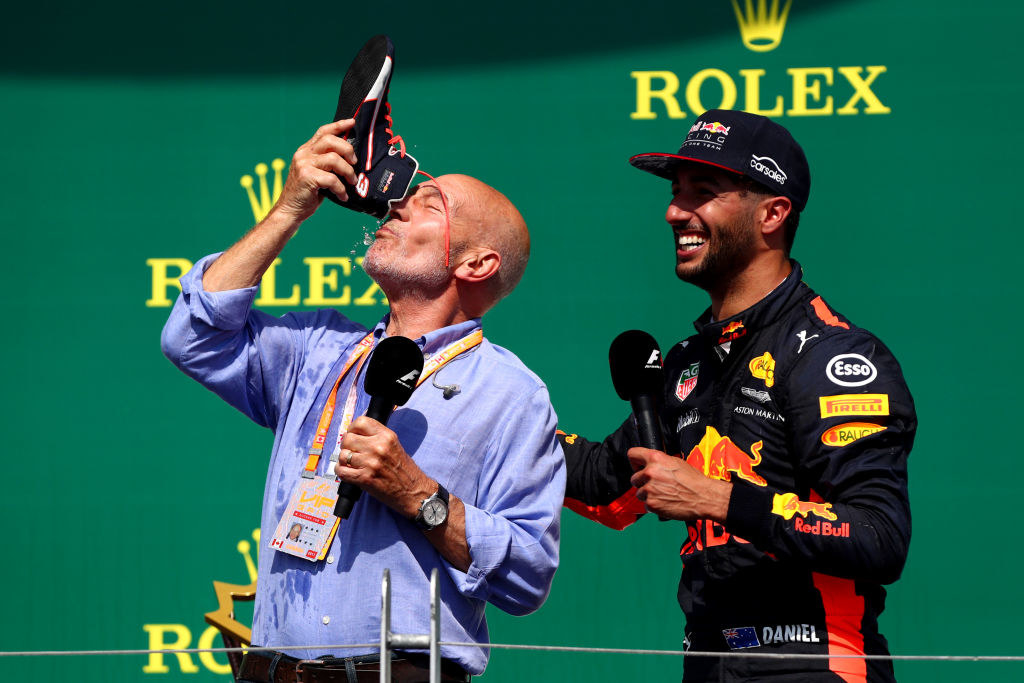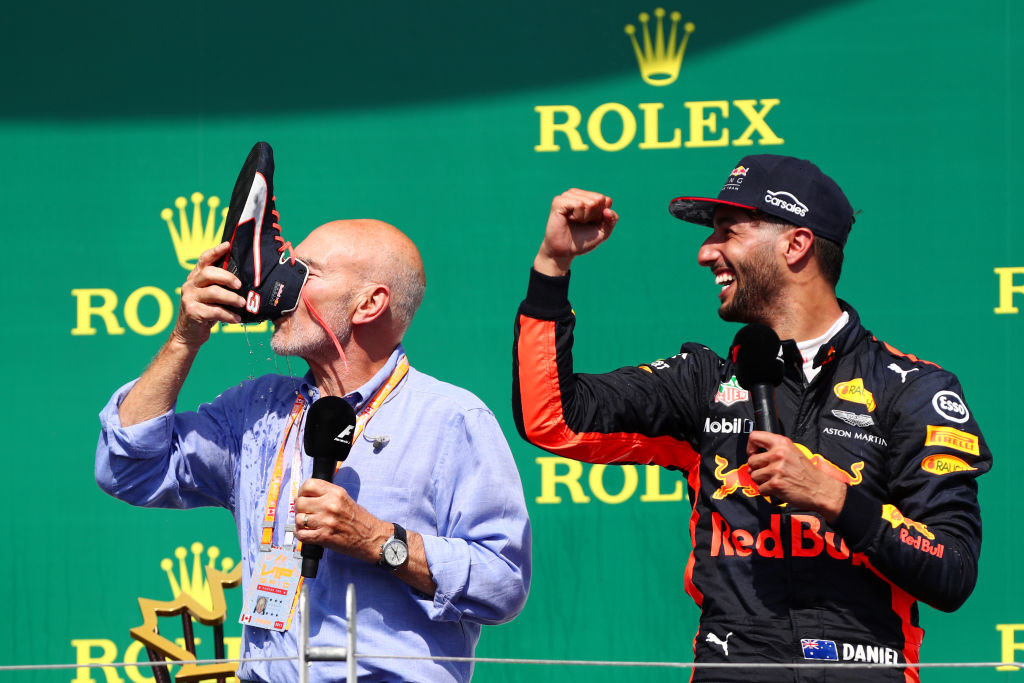 Ricciardo's face sums up how we are all feeling.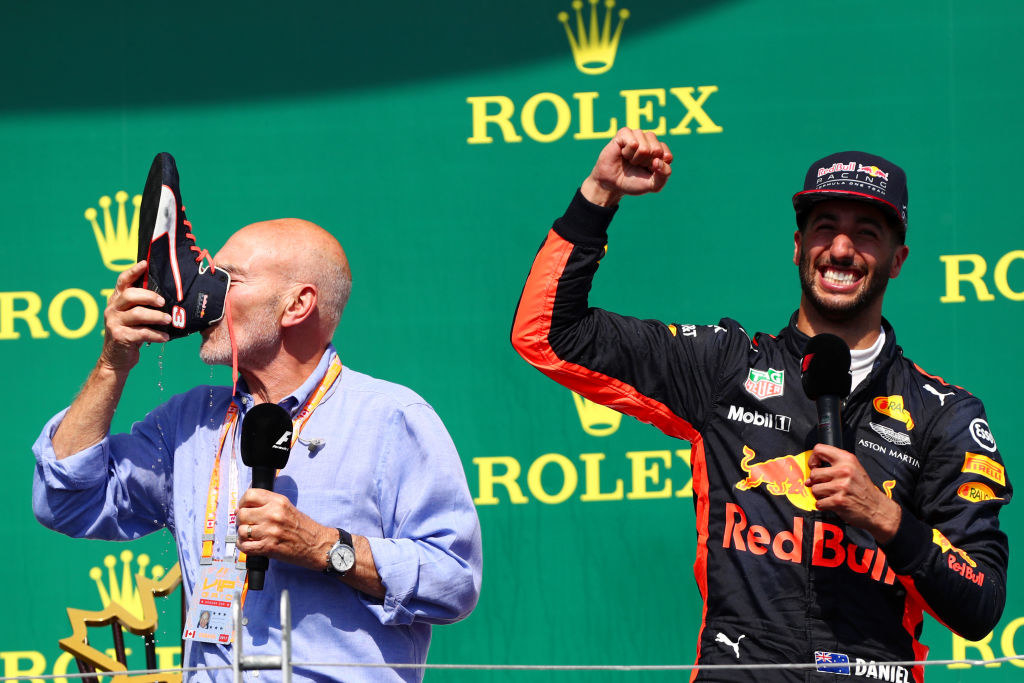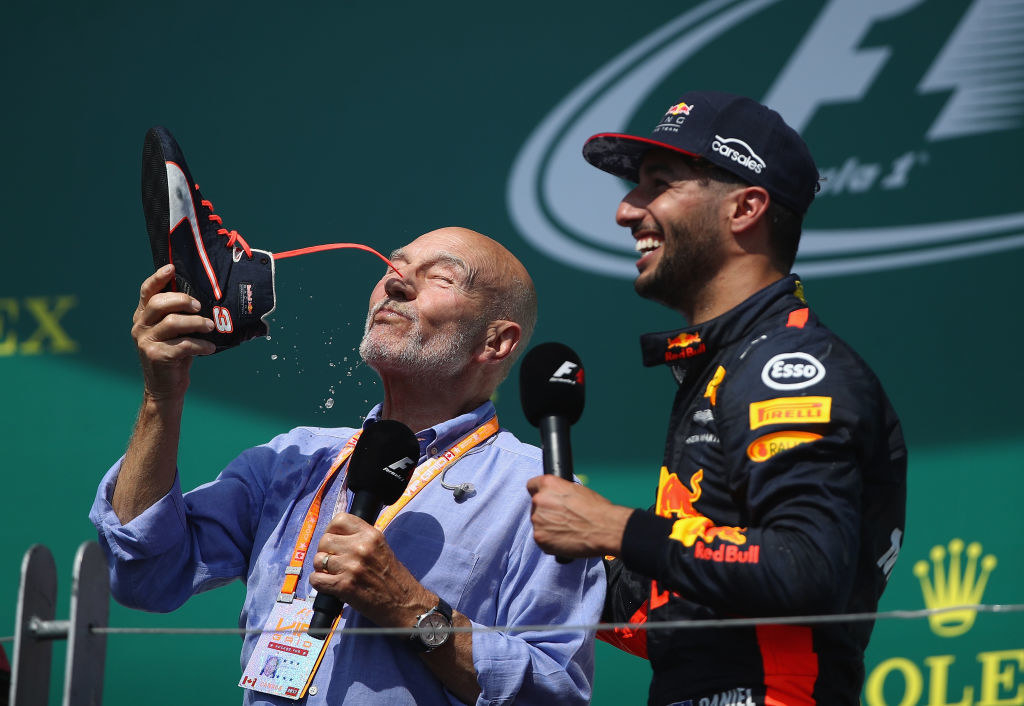 Look how happy he is!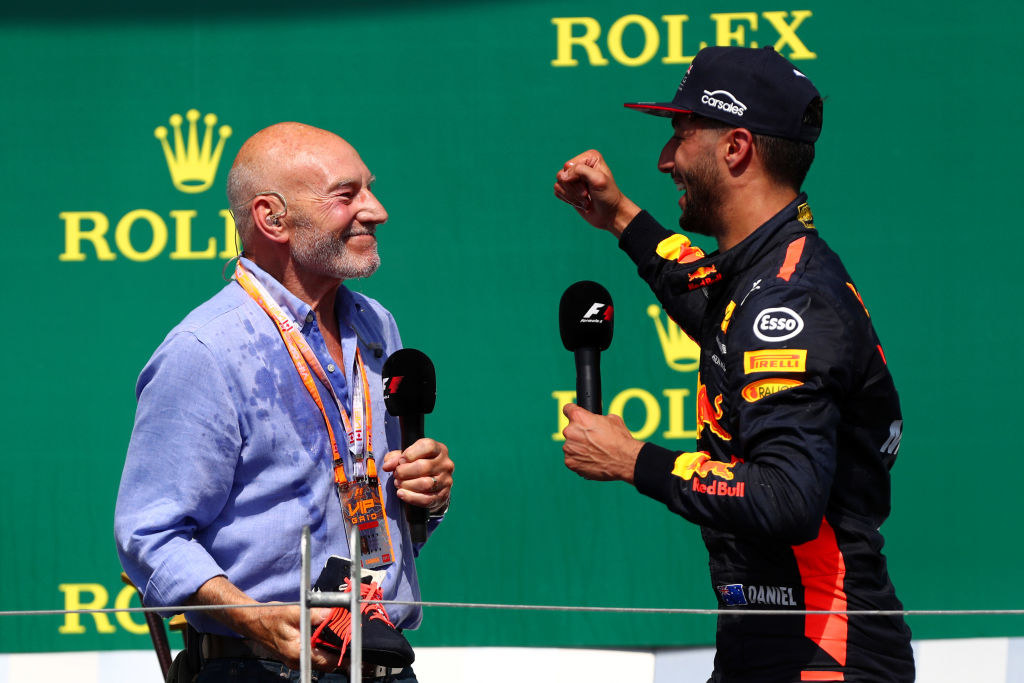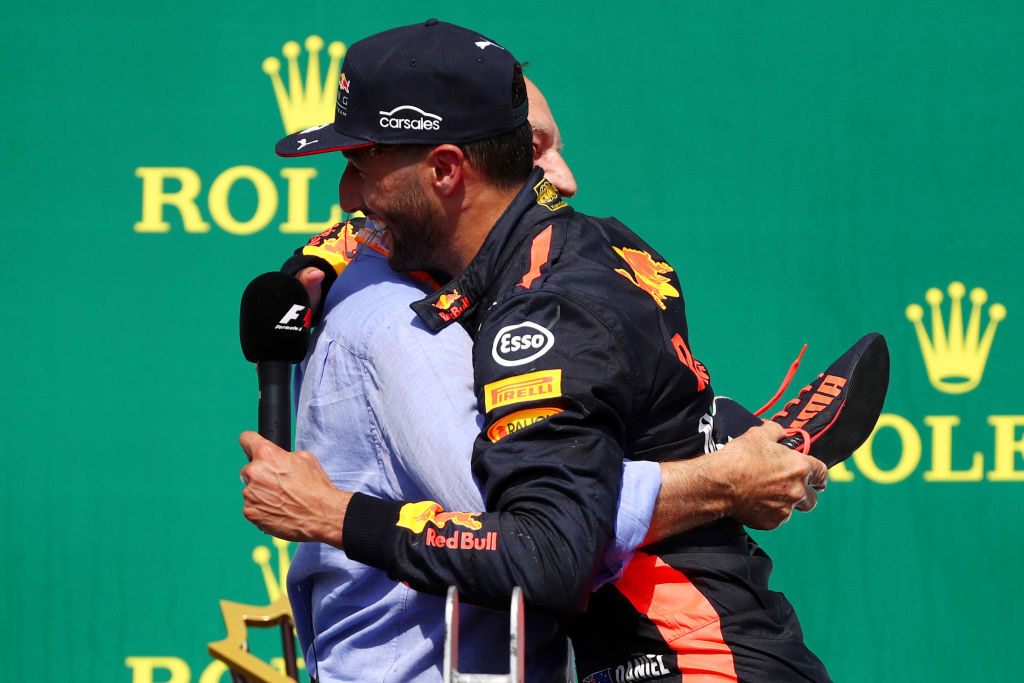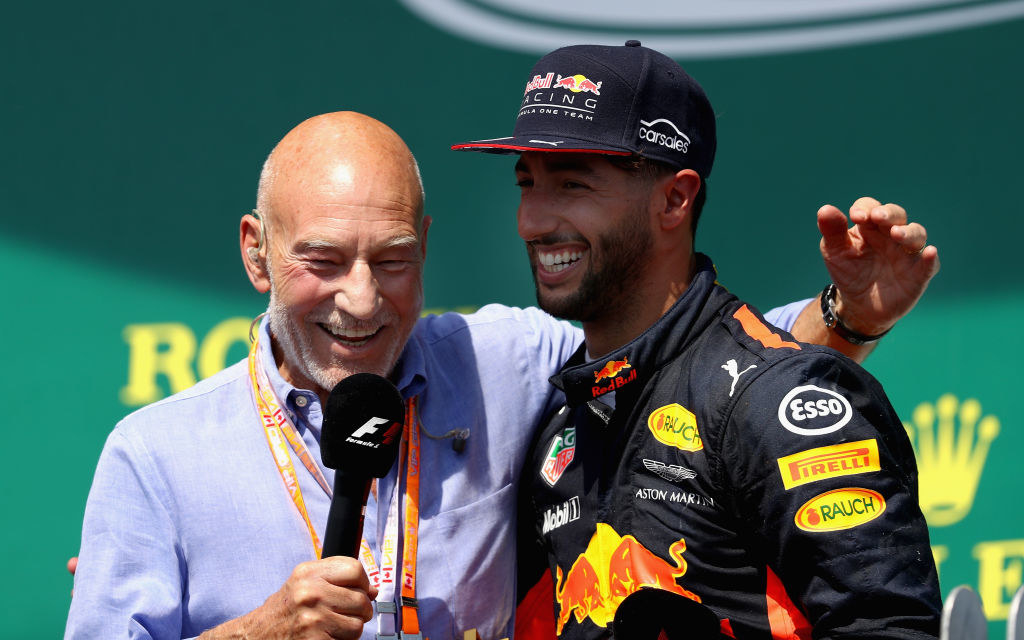 A true hero of our time.
You can watch the excellent clip in full here.