So you MAY have heard the rumours that Idris Elba and Madonna are an item now.
It all started when Madonna sat ringside to watch Idris make his boxing debut in London this weekend.
Then she shared some cosy snapchats of them lying on a floor together.
And sparring in a room.
Means they must be dating, right?
The world certainly seemed to think so.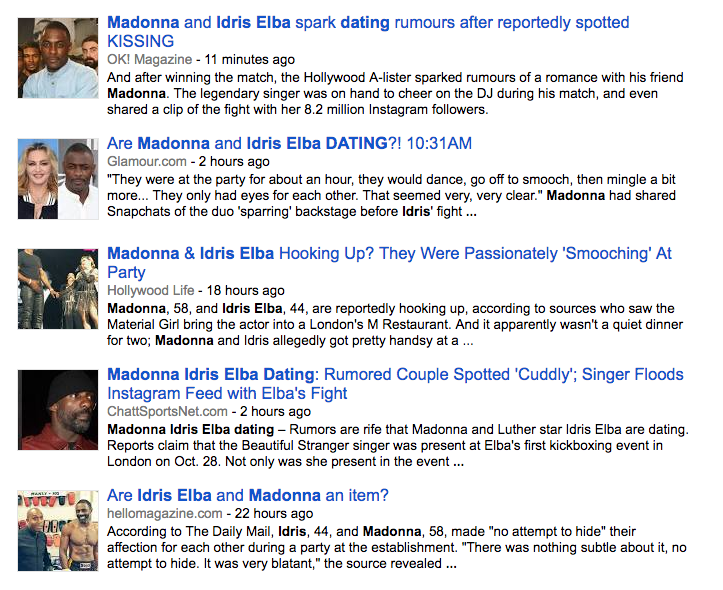 We were pretty into the idea tbh.
But it's all a load of crap, guys. Idris has spoken.
In Idris' words "don't believe the hype"...
Looks like there are no comments yet.
Be the first to comment!