We Gave Nicholas Hoult A '90s Nostalgia Quiz And He Failed Adorably
Toys and music lyrics = yes. Everything else = nope.
Nicholas Hoult is currently starring in dark comedy crime thriller Kill Your Friends, the movie based on John Niven's cult book of the same name.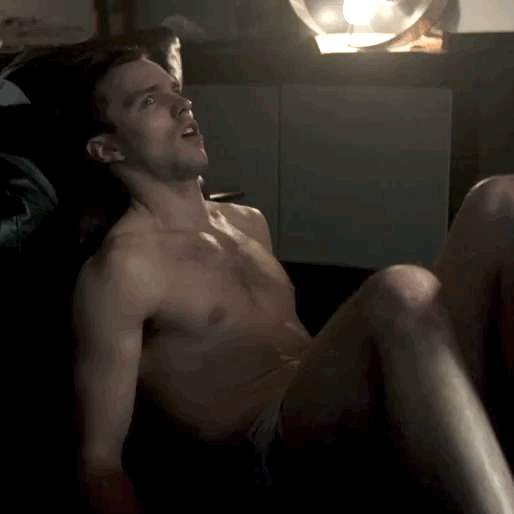 He plays lead character Stelfox, an A&R man working at the height of the Britpop music craze of the '90s.
So when BuzzFeed met up with him to discuss the movie we naturally decided to give him a '90s nostalgia quiz, which was a little bit mean as he was very young at the time. But he handled it like a pro.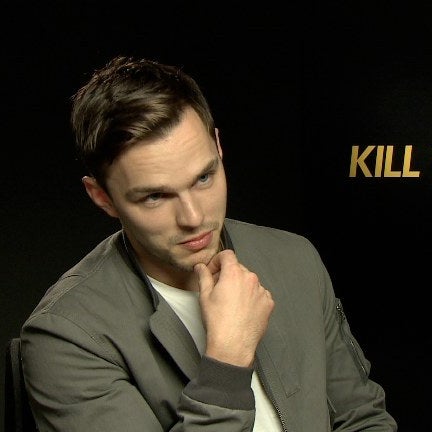 Here's his thinking face btw. 💗
He started off nervous but well.
1.
Name all of the Spice Girls. (Full names, not nicknames.)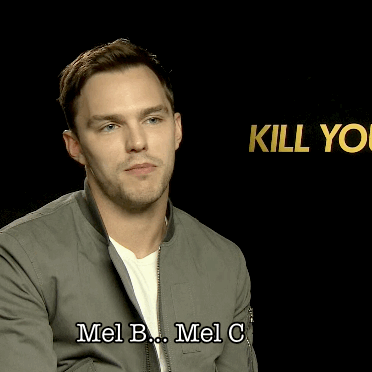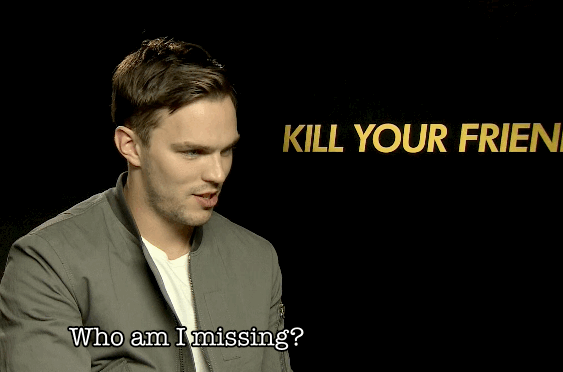 And then it quickly went downhill.
2.
Who won the 1995 Britpop chart battle, Oasis or Blur?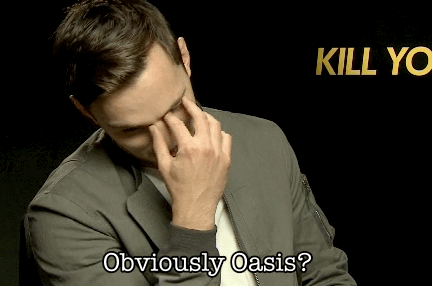 Verdict: Incorrect. It was actually Blur.
3.
Can you remember what songs they were?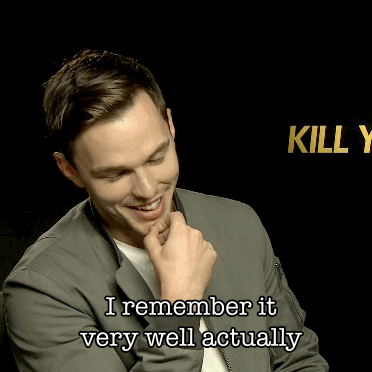 Verdict: Nope! It was Oasis's "Roll With It" against Blur's "Country House".
He knew his Gladiators very well though.
4.
Name three of the Gladiators.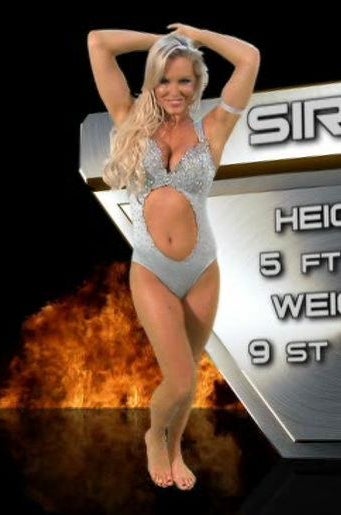 And even shared his spot-on impression of the show.
Verdict: Correct! And bonus points for the impression.
Then it was all about the guesswork.
5.
Who is this?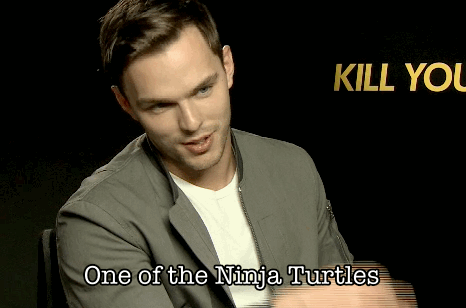 Verdict: Nice try, but nope, it was Michelangelo. At least he knew the show though!
6.
Which band formed first: Take That or East 17?
7.
Is this Beavis or Butt-Head?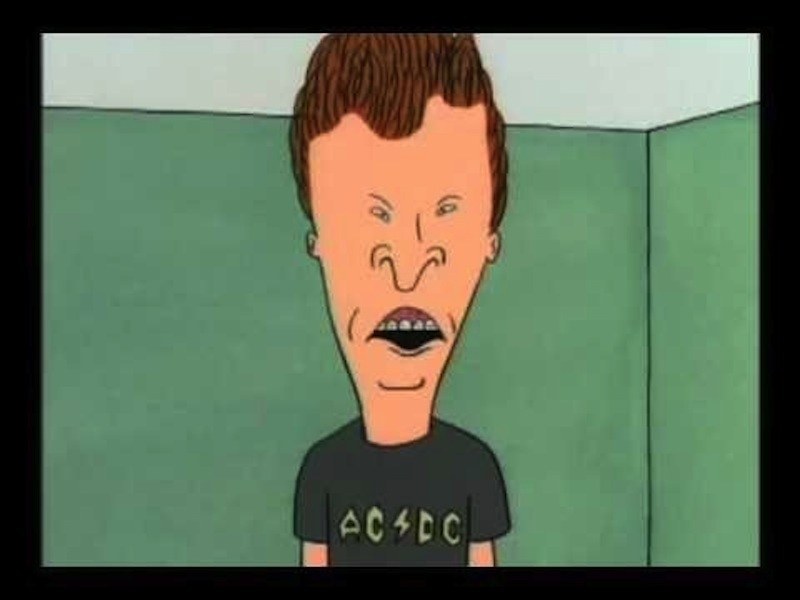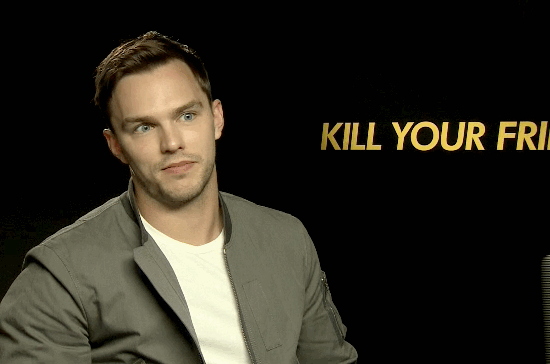 Verdict: Wrong, but we would do the same, tbh.
But then he got into a good flow.
8.
Which was the highest-grossing movie of the '90s – Titanic or Jurassic Park?
9.
What is a Baby-G?
10.
Can you name this '90s toy?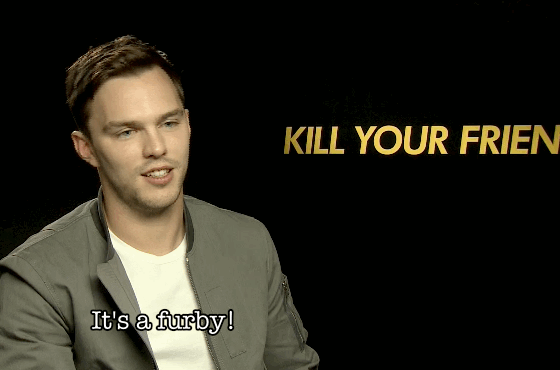 Until it came to '90s pop stars.
11.
Name these '90s bands.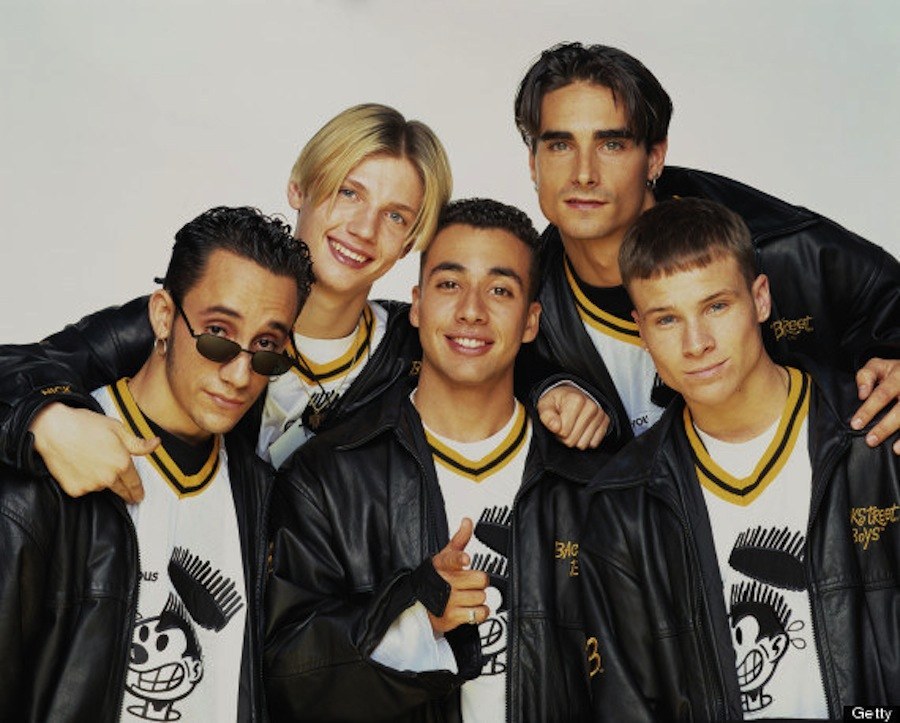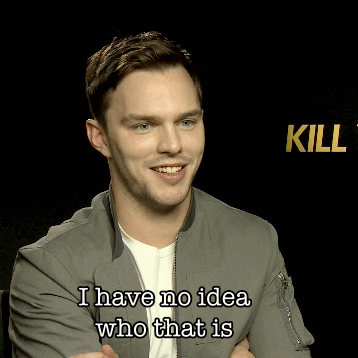 (It was of course Backstreet Boys.)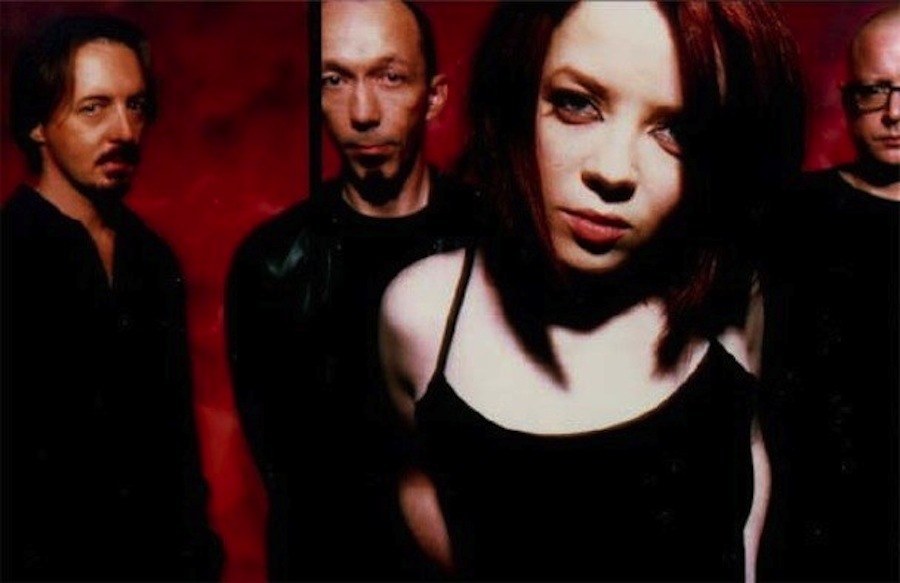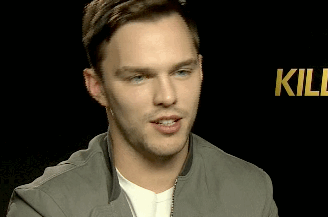 (It was '90s alt-rock band Garbage. And no, we didn't sing it. 😁)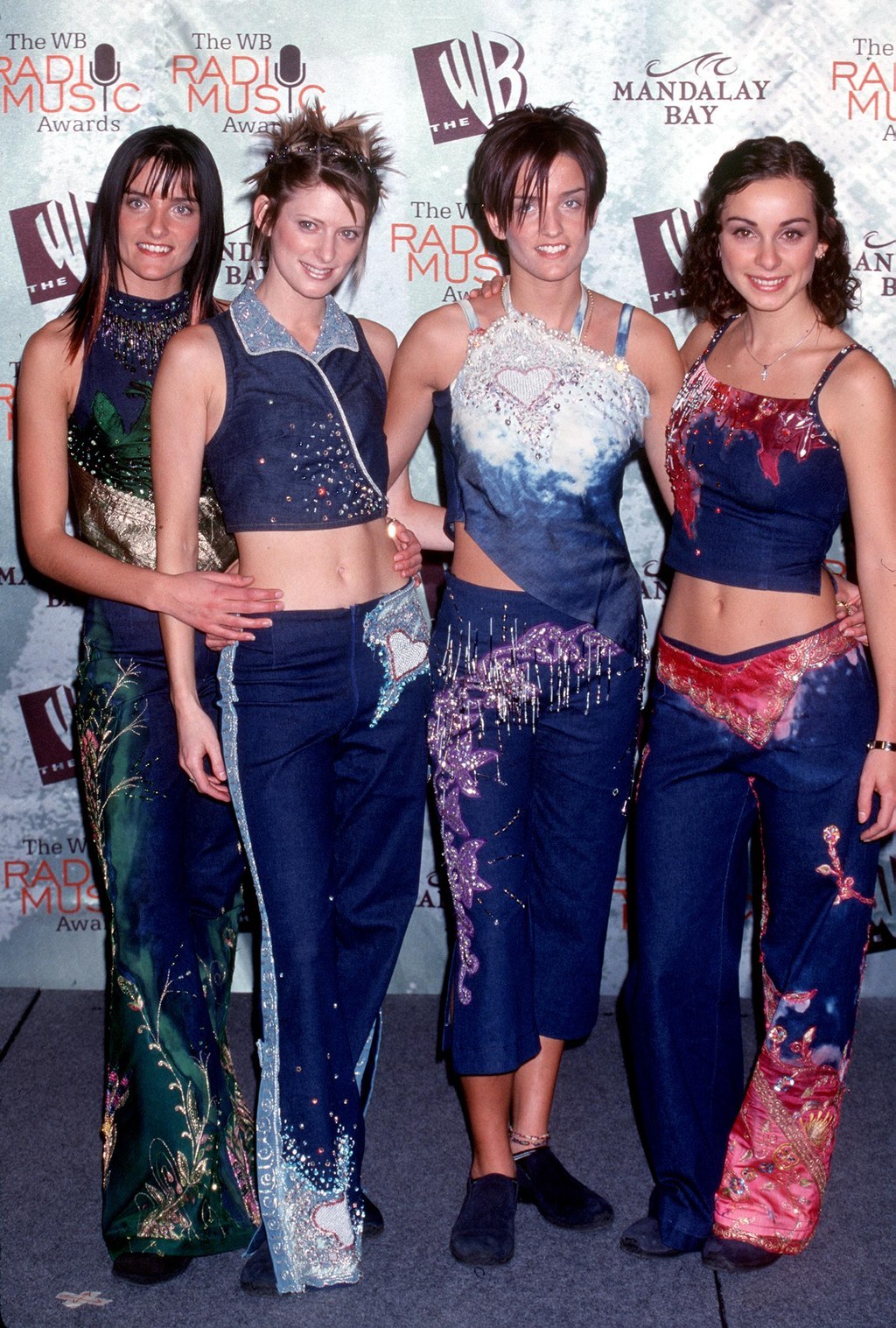 Verdict: Oh, Nicholas. They are Irish band B*Witched, of course.
But he was pretty damn good at the lyrics.
12.
Can you finish these '90s pop lyrics?
"Hell is gone and heaven's here..."
14.
"Upside, inside out..."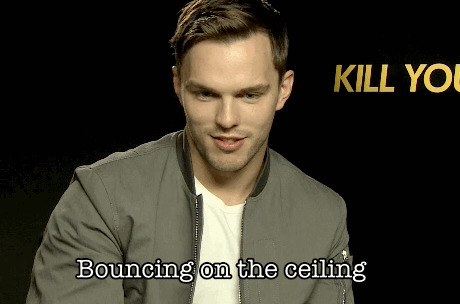 (It was actually Ricky Martin's "Livin' La Vida Loca" and the next lyrics should be "she's livin la vida loca".)
So does he listen to S Club 7?
And finally, his effort at this one was adorable.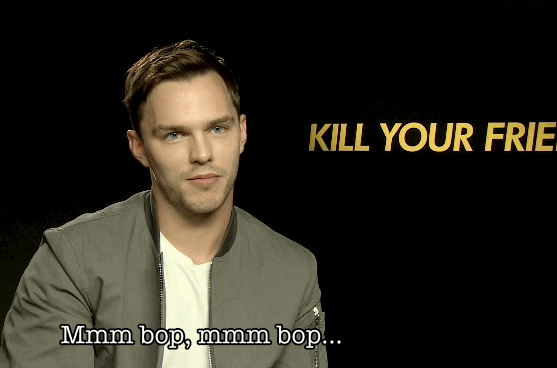 But he was less than impressed with our final score.
It was actually 9/15, which is very reasonable for someone born in 1989! 💛 💙 💜 💛 💙 💜 💛 💙 💜 💛 💙 💜