During press for the last Avengers movie, Scarlett Johansson complained that her co-star Robert Downey Jr. got "the existential questions and I get the rabbit food questions" when sexist questions were asked about her body.
So for The Avengers: Age of Ultron, Cosmopolitan decided to turn the tables on her male co-stars, opting to ask Mark Ruffalo, aka The Hulk, the banal questions females usually get asked.
While Scarlett got to answer in-depth questions about her training for her role. 👌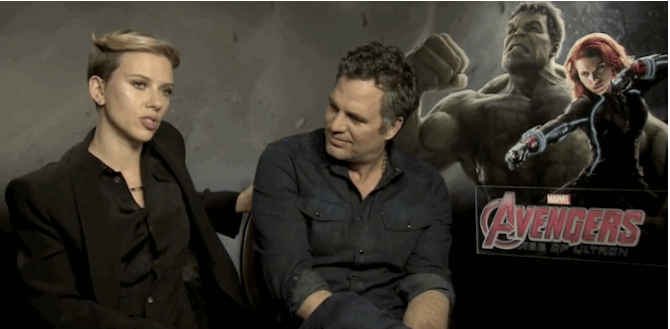 And it's good to see he's kept to his word. Ruffalo took to his Tumblr page last year to agree to always take Scarlett's sexist questions for her in future.