Louis Tomlinson On One Direction's First Album Minus Zayn: "We're The Most Proud Of This Record"
The One Direction star on Made in the A.M., looking forward to the band's hiatus, and other insights into Liam Payne and co.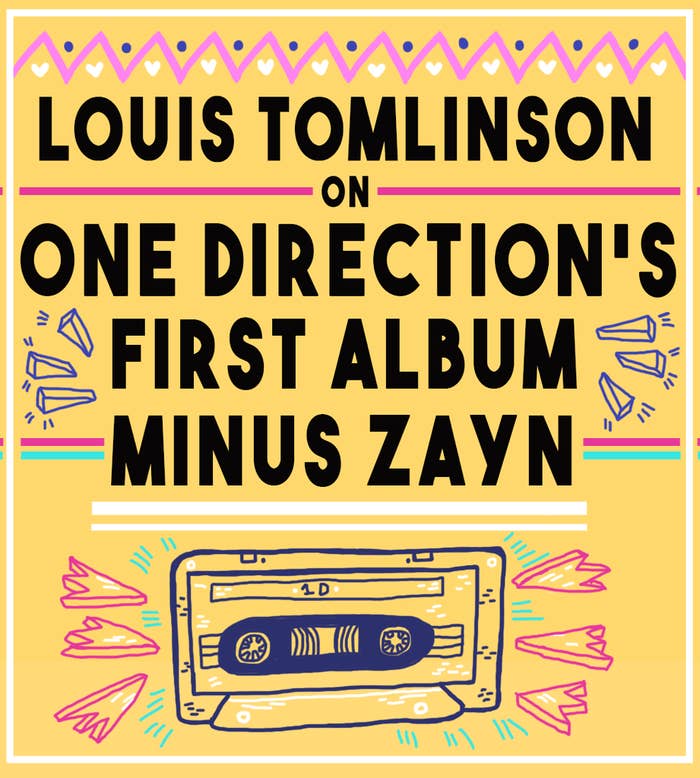 They catapulted to international fame after starring on The X Factor in 2010, and now, five years later, One Direction are the biggest boy band in the world. They've gone on four tours, amassed 134 million Twitter followers between them, and today they release their fifth album. It's quite a feat for a group of boys who are still in their early twenties.
Made in the A.M. went on sale this morning and we are, of course, pretty excited about it. It's their first album as a four-piece, minus former band member Zayn Malik, but it's also their last record before the band go on an extended break.
So we had a quick chat with Louis Tomlinson over the phone to discuss everything from his most personal track on the album to what he'll be doing during the hiatus. But most importantly we found out who's the latest, the keenest, the grumpiest, and the most excitable out of the boys. Here's what he said.
BuzzFeed: Hello Louis!
Louis Tomlinson: Hello, how are you, love?
BF: *Blushes*
Your new album, Made in the A.M., is out today. Are you excited to finally have it out there?
LT: I'm very excited. We kind of do the same with every album, but we're the most proud of this record. As a collective we've had more influence over this record in the writing. So yeah, we're really excited for people to hear it.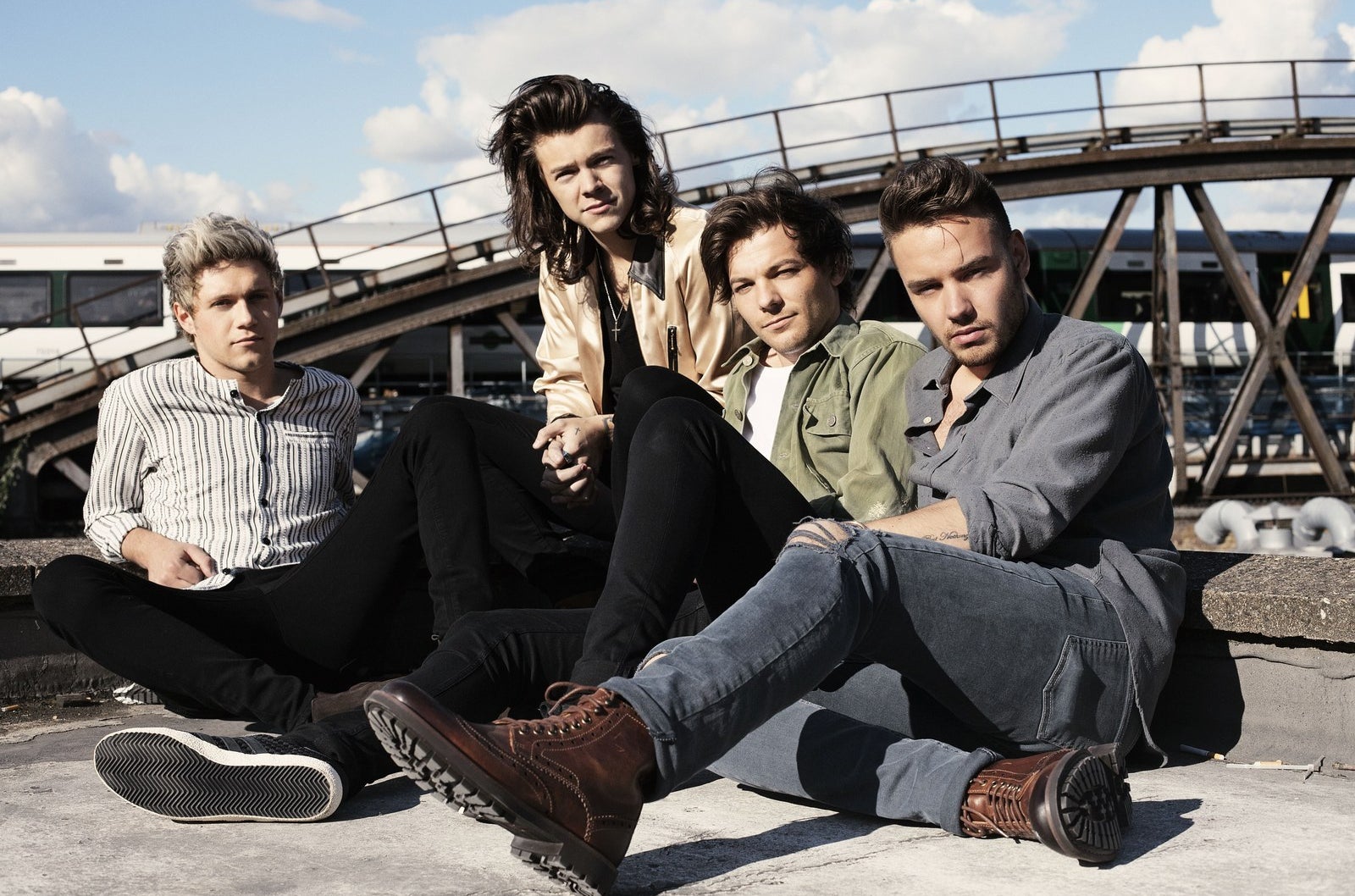 What would you say is your favourite song on the album?

I have a personal attachment to "Love You Goodbye".
LT: Well, I have a personal attachment to "Love You Goodbye". That was one of the songs that I wrote on and I kind of felt that one came from me. I've got an attachment to that song. And then also we just started rehearsing "History" and that one sounds really cool, and that's kind of a song for us and the fans so that's really good.

But what is "Love You Goodbye" about?! Well, we don't know for sure, but earlier this week Tomlinson heavily hinted it's about ex-girlfriend Eleanor Calder, who he split from earlier this year. In the below video he reveals: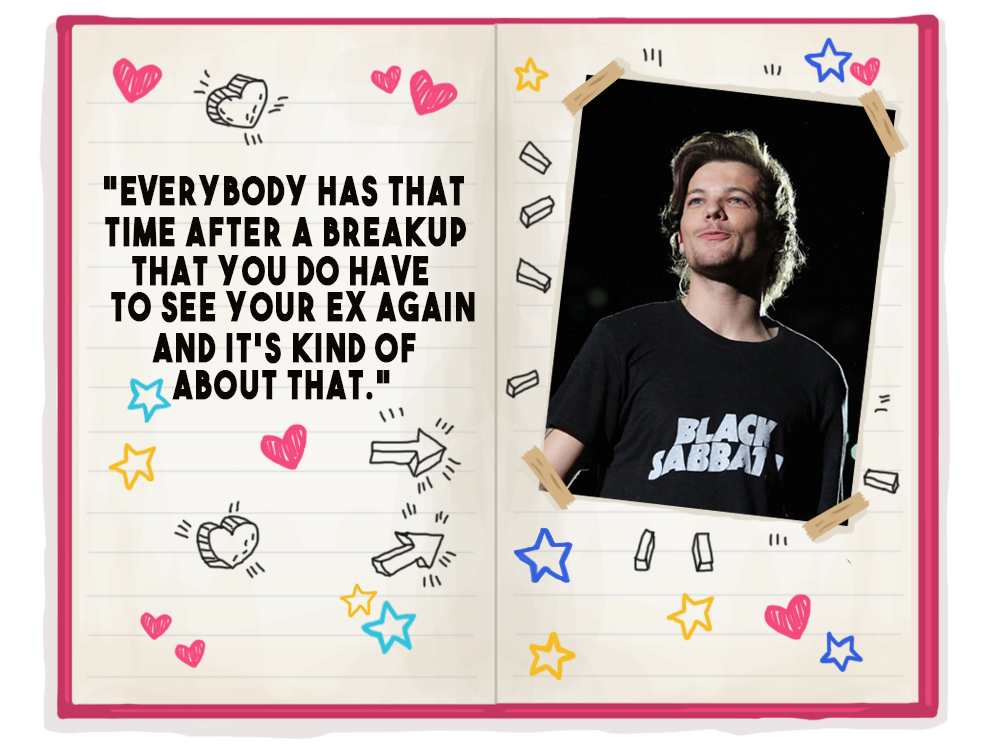 "Everybody has that time after a breakup that you do have to see your ex again and it's kind of about that. We've kind of been waiting for that kind of song, really."
Which track on the album would you like to perform the most?
LT: Well, we won't be performing all of them but we'll be doing a lot of TV performances so there is a few songs that we'll do. For me, again, it probably will be "Love You Goodbye". But also "Infinity", which we released as one of the early tracks. So we'll do that live, hopefully.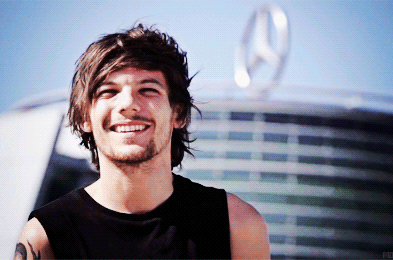 After this album's out you'll be going on a hiatus. How are you feeling about the break?
LT: I think it's best not to overthink it, really. It was emotional on the last show in Sheffield because the last four years we've toured every year, and to not be doing that next year, you know, is different. So I think we felt the emotions on that day. But in reality it's really not a weird thing that we're taking a little break, because everybody does it and we've had a very intense schedule now for five years. So actually I think we're all pretty excited to have some downtime and do some pretty normal stuff.
What are you most looking forward to by having a break from the band?
LT: I think the most important thing is we'll just be making sure we spend time with our families, because we've not seen enough of them really over the last five years so that will be important and that will be nice. Especially at Christmastime as well.
And work plans?
Everybody's intention is to come back and that's the important thing.
LT: As for any kind of work plans, the whole idea of this break really is to try and have a bit of a breather and not have the pressure of that.
So I think we're all just working hard on finishing this album, then I think we'll see where we go. Everybody's intention is to come back and that's the important thing.

What will you miss the most about being on tour and being on the road?

LT: Well, the thing about being on tour, especially with us because we seem to tour pretty much all year, is if any of you do have a bad day, you know by the time the evening comes and you walk onstage you're going to be absolutely buzzing again. It's such a good feeling, performing, and yeah, obviously we'll miss that.
Now let's get to know the band a little bit better with some quickfire questions.

Who is always last to rehearsals?

LT: Well, I'll be honest, you've hit a bit of a nerve here because I'm normally last and I'm quite a late person and that is just who I am. I blame my mother.
I'm quite a late person and that is just who I am.
Now, Liam bought this very nice new sports car and since he bought that car he's just seems to be more and more late and I can't quite understand it. So probably Liam these days, because he's such a ruthless, ruthless guy.

How about the keenest/always first?

LT: Maybe Niall, because especially if it's band rehearsals he likes to think he's one of the muso types. So he sometimes gets in a little bit earlier and just hangs around with the band, which is cool.
Who's the grumpiest when it comes to the early starts etc?

LT: I'd say Niall again, actually. Niall can be moody in the morning.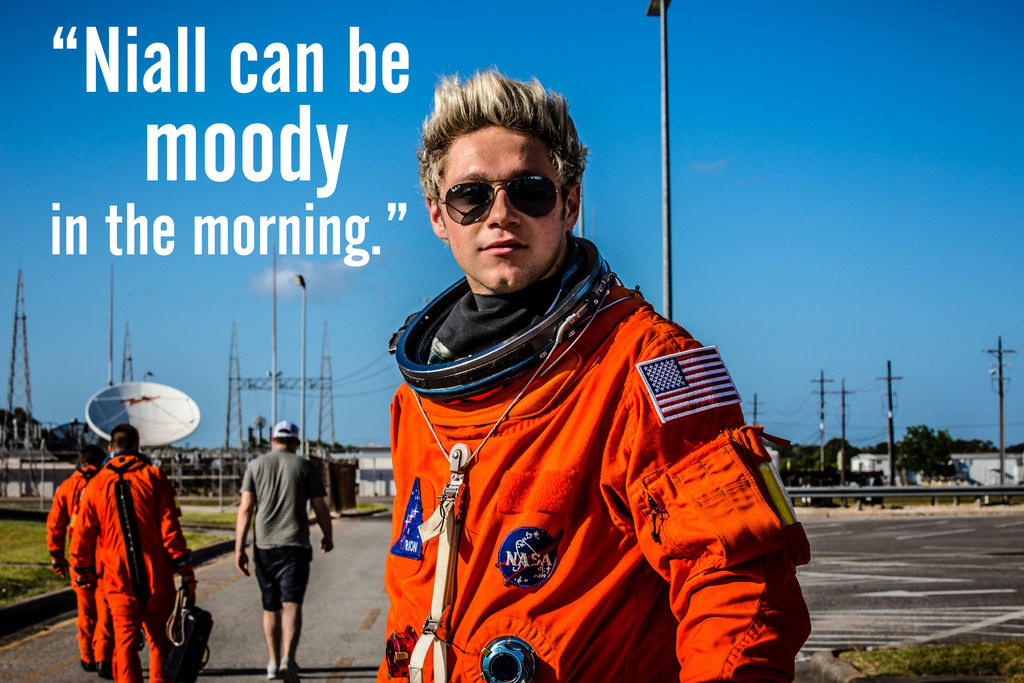 And finally... Who is the most excitable about the shows?
LT: I think obviously we all get super, super excited. It's hard to maybe outline one member.
*Nudges him for more*
LT: I think maybe at times Liam, because he throws some massive, massive shapes and you can only put that down to overexcitement. So yeah, maybe Liam!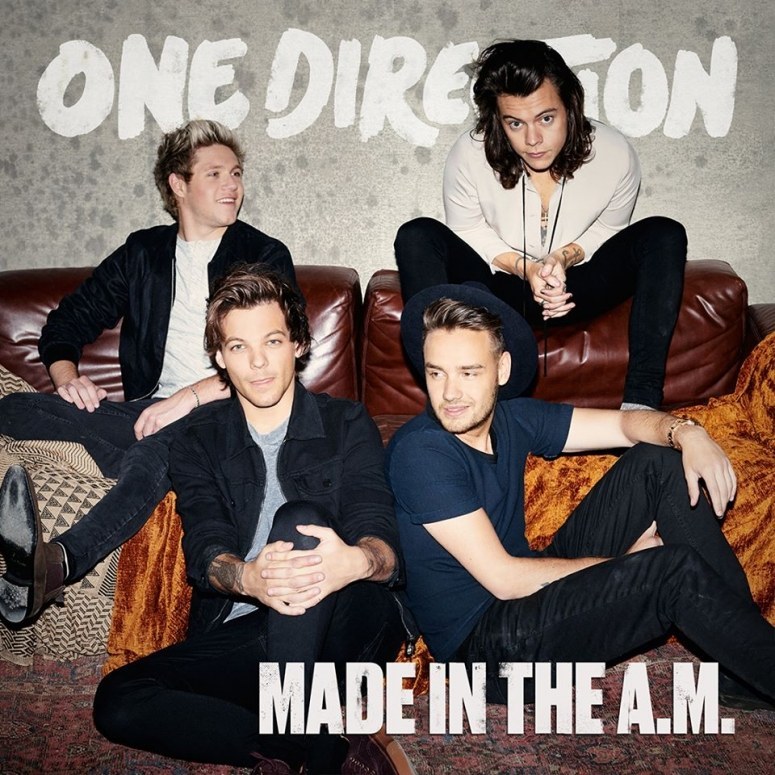 Made in the A.M. is out globally today!