Everyone, Especially Liam Gallagher, Is Pissed Off With Noel For Skipping Manchester Concert
"Noels out of the fucking country weren't we all love get on a fucking plane and play your tunes for the kids."
Last night Ariana Grande pulled together numerous artists to perform at her One Love Manchester benefit concert to raise funds for the victims and families of those affected on 22 May.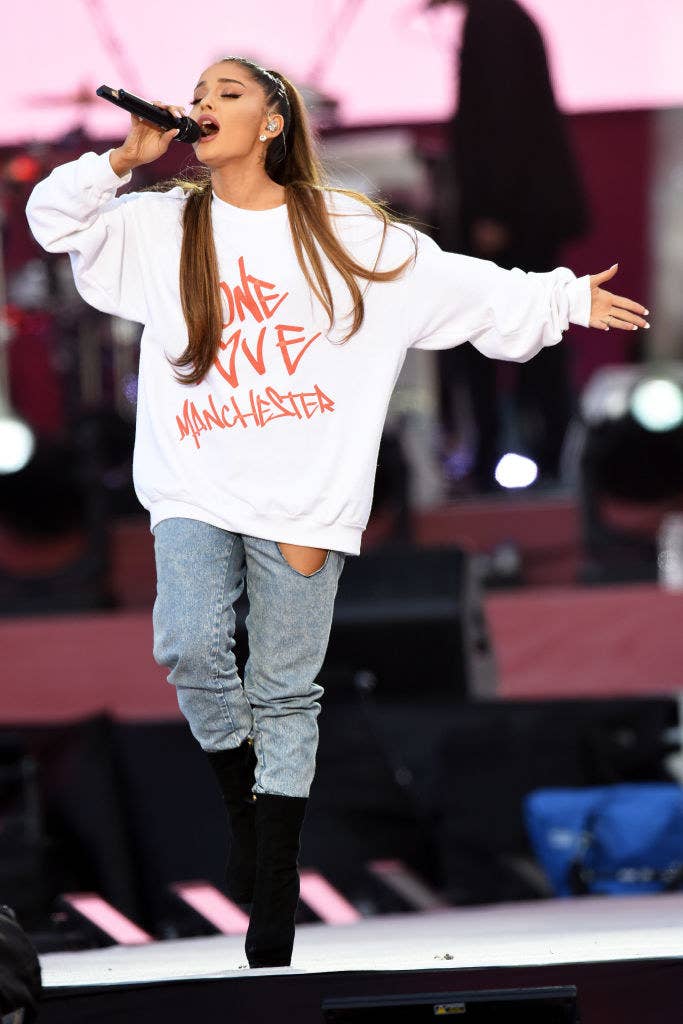 Stars who signed up to perform last minute for her included Katy Perry, Miley Cyrus, Justin Bieber, Take That, and Little Mix.
But one of the biggest shocks of the night came when Liam Gallagher, a Manchester native, surprised fans by turning up to perform a medley of Oasis tracks.
People started hoping that Oasis would reunite at the gig, especially when Coldplay and Ariana performed the band's track "Don't Look Back In Anger".
In fact, EVERYONE got overexcited thinking it could actually happen. If they had performed, it would have been the first time since they split in 2009.
But as his set came to a close, and there was no sign of his brother Noel, all hopes came crashing down.
Then Chris Martin, whom Liam has previously slated in the press numerous times, came onstage, and everyone realised it definitely wasn't happening.
Liam kept quiet about his brother's absence at the concert. But when he woke up this morning he vented.
The singer began by expressing his love for the benefit concert.
Then tweeted a dig at Noel.
Before apologising on his behalf...
Then an hour later, he full-on ranted about his excuse for not being there.
Just last week Liam had tweeted happy 50th birthday to Noel.
But now hopes of a reunion are fully out the window, with fans equally pissed off about Noel's no-show.
But many also commented on how even terrorism hasn't stopped the brothers' hatred for each other.
Noel has yet to address the Manchester attacks or speak out about his absence. BuzzFeed contacted Noel's rep for comment.