Kylie Minogue played a secret gig in London last night. In fact, it was at the top of east London pub The Old Blue Last. Which is fitting, as her latest single's called "Into The Blue".
And it was the most Kylie evening EVER.
And Kylie fans. Extreme Kylie fans. Even Kylie fans taking pictures of Kylie balloons. It was a Kylie-tastic evening. With the fabulous Jonny Woo. But Kylie bingo!
And a Kylie photobooth.
Which Kylie stepped inside.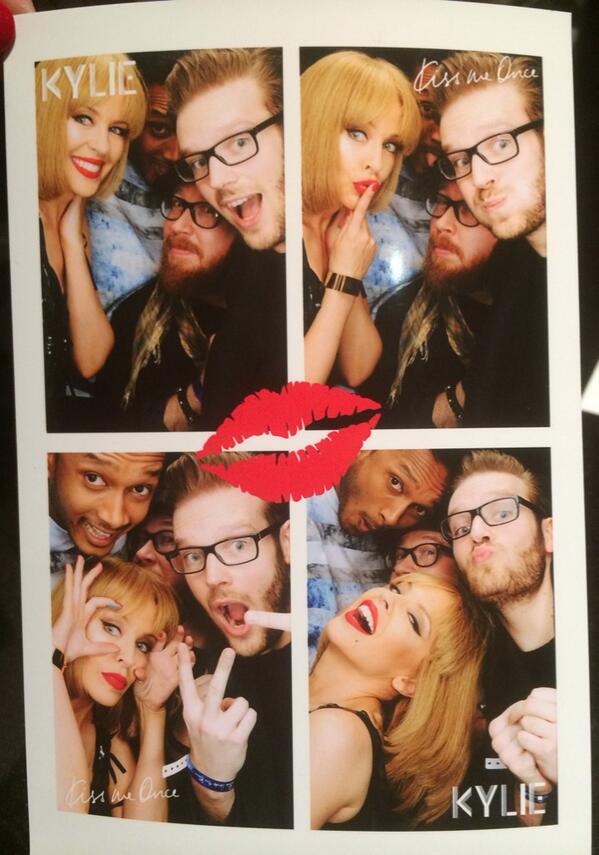 And there were Kylie pictures everywhere. But most importantly she got up on stage to sing. With a very flashy stage set up. And it was very Les Sex.
And it's safe to say the crowd liked it.
But then came the real treat, when she danced on a stool while singing "Locomotion" during Kylie karaoke afterwards.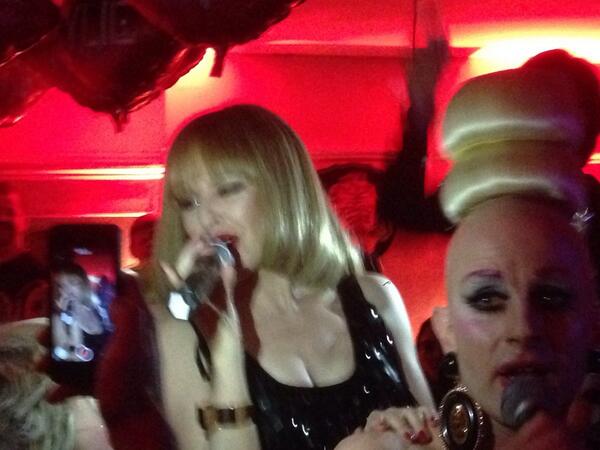 Then it was all over and she left, looking as perfect as Kylie ever could. While some fans got a bit over excited and were seen leaving with memorabilia.
And I'm not mentioning any names but some people may or may not have woken up with a Kylie balloon in their house. We love you, Kylie.