Here's The "Game Of Thrones" Stars Acting Out Their Favourite Emojis
Spoiler: Jon Snow loves "the turd".
by
,
On Wednesday night we went to the world premiere of Game of Thrones' fifth season in London to speak to the glorious cast.
So while we were there we decided to get them to act out their favourite emojis because ¯\_(ツ)_/¯.
First up was Missandei (Nathalie Emmanuel). Who gave us this perfect impression.
Let's take a closer look.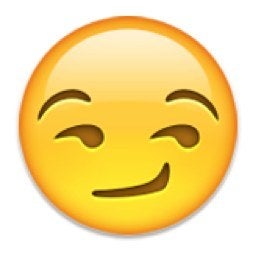 Hers is ~way~ more sassy and we like it.
Next up was Tommen Baratheon (Dean-Charles Chapman).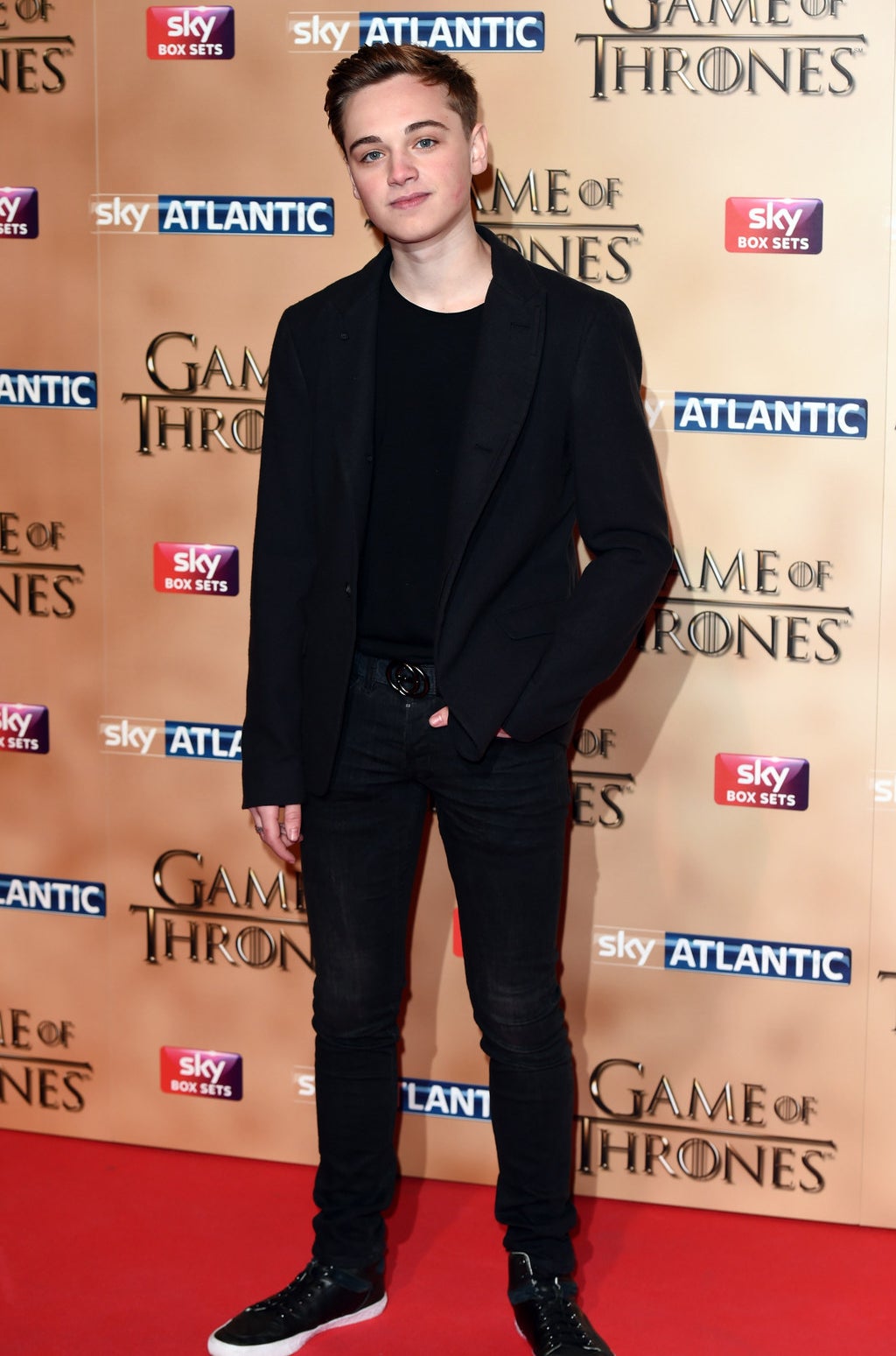 Who chose well like the king that he is.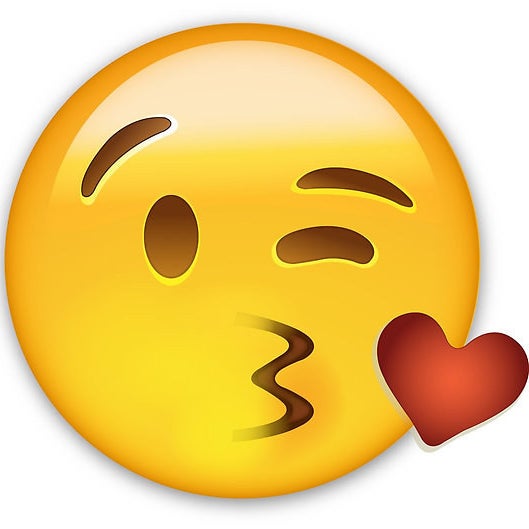 Then we got to meet the one and only Jon Snow (Kit Harington) which, quite frankly, made us all:
Although he didn't go for what we were expecting.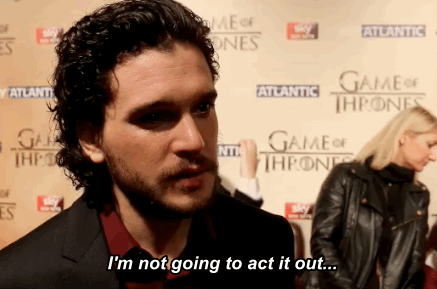 So we'll go with something like this.
Then the lovely Sansa Stark (Sophie Turner) came to greet us and kept us guessing with this pose.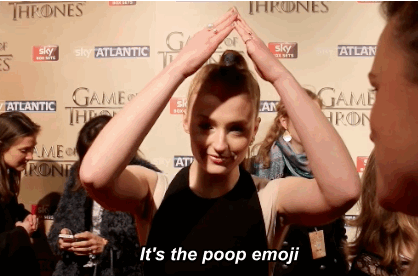 Then we explained Jon Snow hadn't wanted to act out the poop, so she gave us this excellent reaction.
If we were in Westeros, at this point the poop emoji would be sat on the goddamn Iron Throne.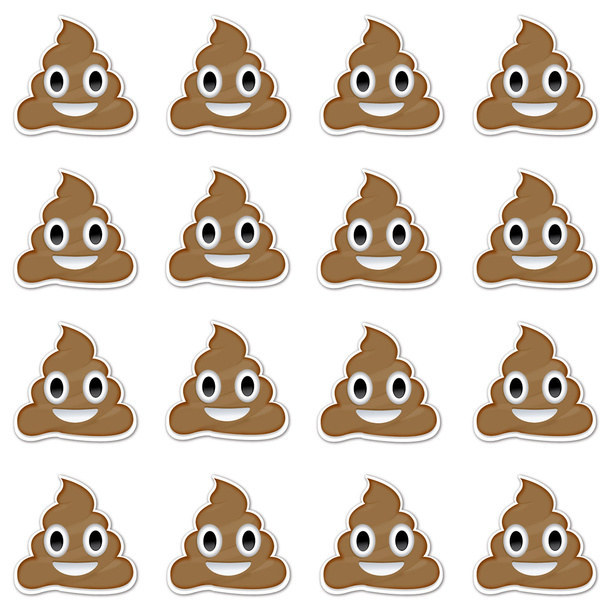 Next up was Podrick (Daniel Portman), who had clearly perfected his see-no-evil monkey impression.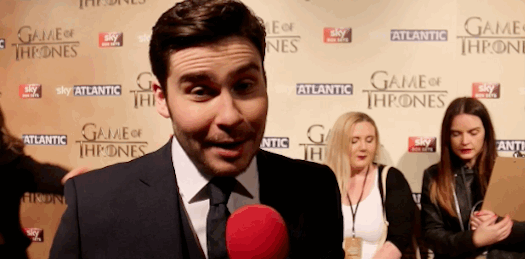 Then finally we got to meet newcomer Nymeria Sand (Jessica Henwick), who had her grimacing emoji DOWN.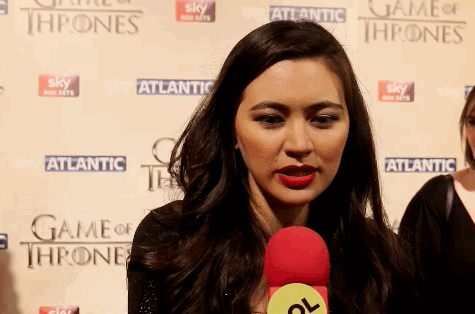 We'd say that's pretty spot on.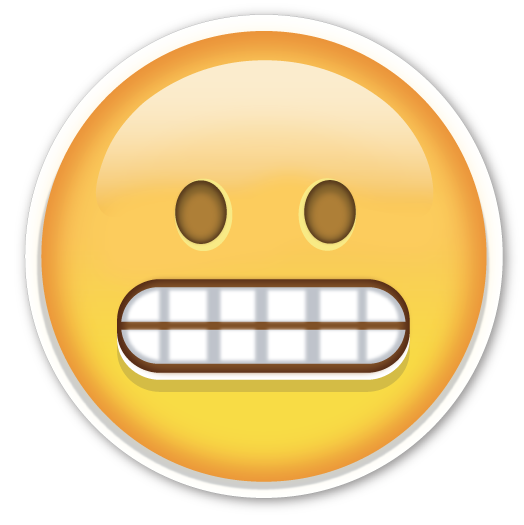 Then she gave us a bonus favourite emoji.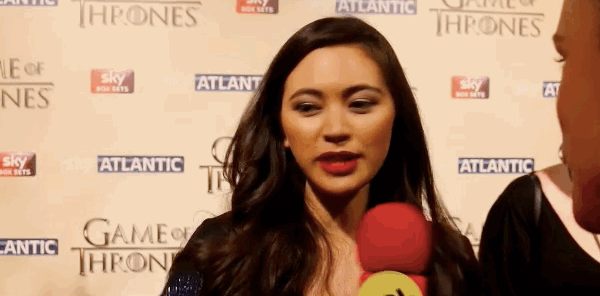 Bravo, all of you.