If you grew up in the '90s in Britain then there's a high chance you're familiar with the CITV show Art Attack, and therefore this guy.
He was in every episode. Getting nostalgia flashbacks?
Well, it turns out there was a secret explicit message written on him the entire time. Can you see it yet?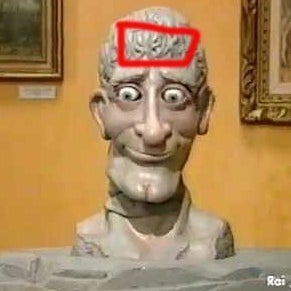 UNBELIEVEABLE.