InStyle And Kerry Washington Have Responded To Skin Lightening Scandal
"Beautiful statement. Thank u 4 opening this convo. Its an important 1 that needs to be had."
This week Kerry Washington revealed she is the latest InStyle magazine cover star and excitedly unveiled the image of the March issue on her Instagram feed.
But it wasn't long before her fans started slamming the magazine for seemingly lightening the actress' skin tone, seen here photographed naturally on the right.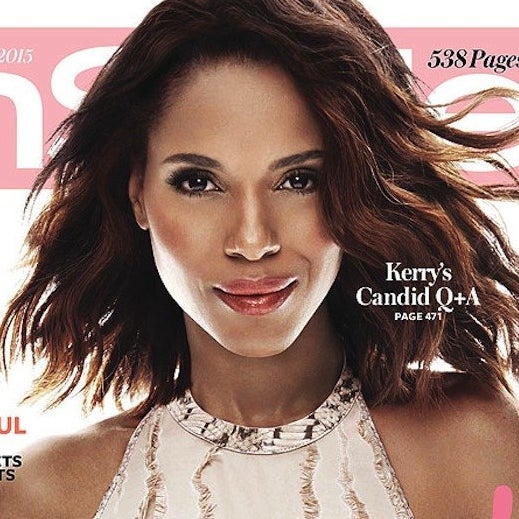 Most were quick to presume she had been photoshopped and some labelled it "disrespectful."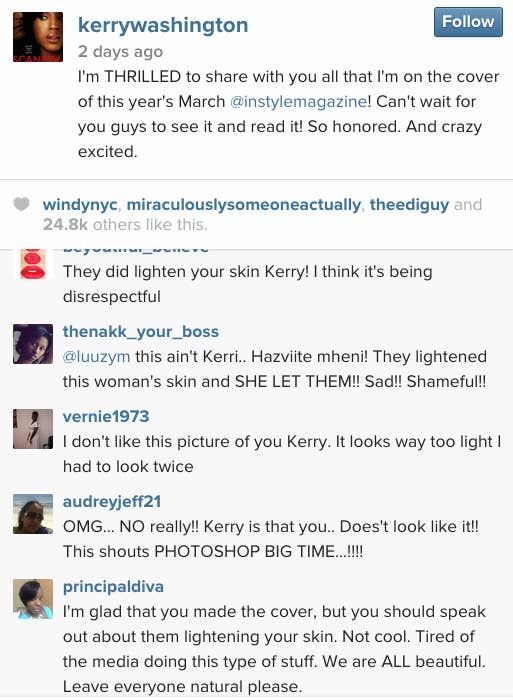 Following the comments, editors at InStyle decided to release a statement on their website addressing the image and reactions.
In it they insisted that they "did not digitally lighten Kerry's skin tone" but admitted their lighting could have contributed to the finished look.
They also went on to apologise for any "disappointment and hurt" caused and insisted they will learn from the feedback. The statement in full reads:
We are super fans of Kerry Washington here at InStyle. To feature her on the cover of our March spring fashion issue is both an honor and a delight. We have heard from those who have spoken out about our newsstand cover photograph, concerned that Kerry's skin tone was lightened.

While we did not digitally lighten Kerry's skin tone, our cover lighting has likely contributed to this concern. We understand that this has resulted in disappointment and hurt. We are listening, and the feedback has been valuable. We are committed to ensuring that this experience has a positive influence on the ways in which we present all women going forward.
And Washington backed their words. She retweeted the "beautiful" statement, thanking them for opening up the important conversation.