Victoria Beckham has graced the latest cover of British Vogue, with this handsome puppy. (His name is Digby, btw).
But THIS is what you need to see.
Just VB hanging out in a garden, as you do. Just chilling in her wellies, no heels in sight. Being at one with the flora and fauna. Pensively looking into the distance, pouting with this hat on her head. Who knew?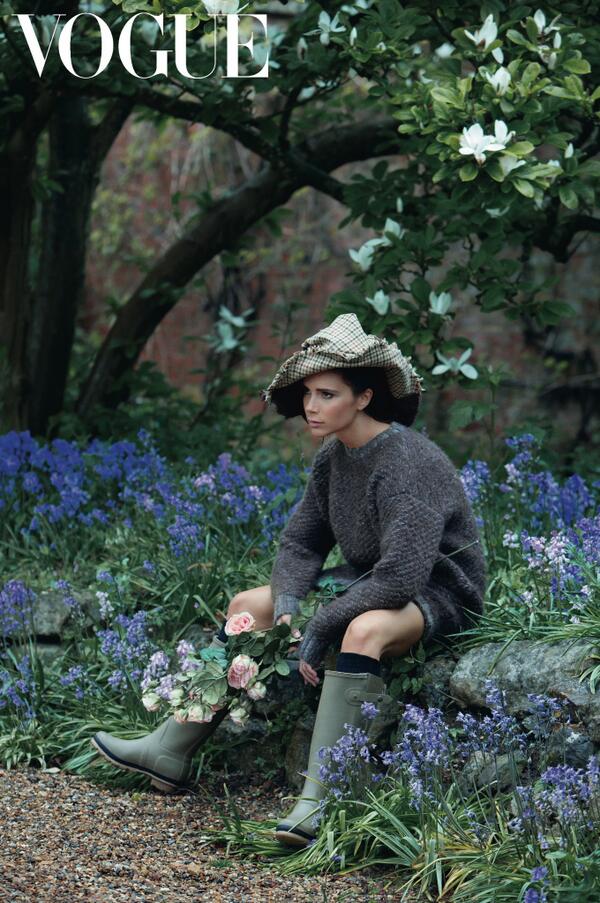 Welcome to the world green-fingered Mrs Beckham. See the full shoot in the August issue of Vogue, on sale Monday 7th July.