These Celebs Have Posed Next To A Fan Who Has Their Faces Tattooed On His Butt
This Morning presenters Holly Willoughby and Phillip Schofield posed for a cheeky snap. As you do.
This is Matty O'Hagan, a 19-year-old superfan of This Morning who decided to get a picture of presenters Holly Willoughby and Phillip Schofield's faces tattooed on his butt last month.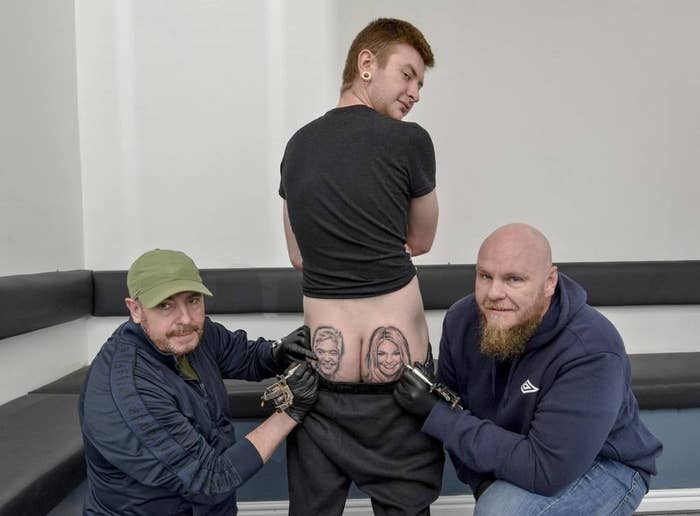 Why? Well because he wanted to outdo his flatmate who has Ant and Dec's faces on his own butt, of course.
Matty told The Sun at the time: "Lee came home and told me he'd had Ant and Dec tattooed onto his arse and I just wanted one over on him.
"We're both always full of banter and I just couldn't resist."
It wasn't long before the presenters themselves spotted the tribute, and Phillip even tweeted it out just over a month ago.
Well now they have finally met him/his butt! While filming Celebrity Juice this week, the pair posed for this now-iconic photo posing cheek-to-cheek with their own faces.
Well done everyone.