Here's David Beckham Casually Catching A Stray Tennis Ball At Wimbledon
Coolest man on the planet right here.
David Beckham has been getting a lot of attention at Wimbledon this week. Firstly by taking son Romeo with him on Wednesday.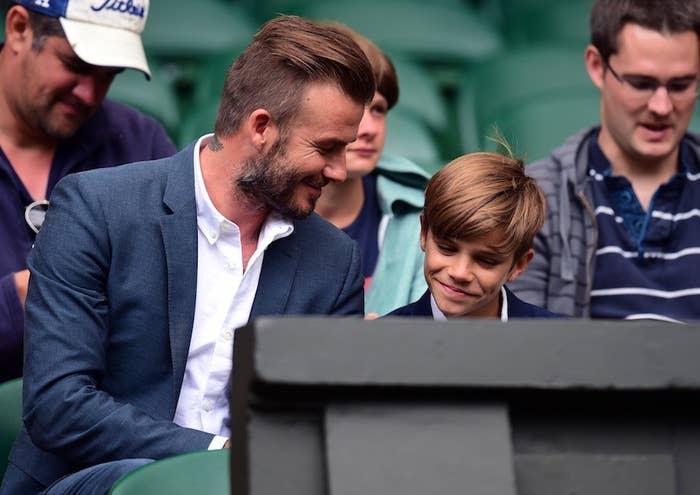 Then proving he's also the best son imaginable by taking his mother to sit in the Royal Box on Thursday.
But then this happened.
Watch the classic moment in full here.