Emma Watson has spent a lot of her time in the last year promoting her #HeForShe campaign to champion gender equality, leading to many male celebrities showing their support.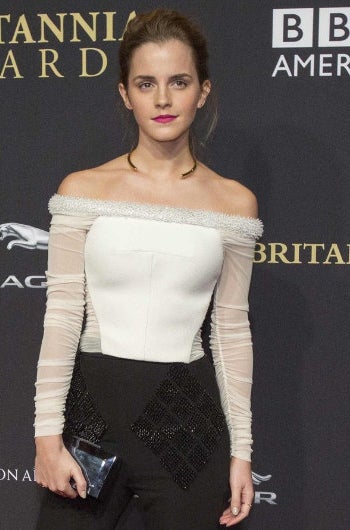 And on Sunday night she was particularly touched when Steve Carell decided to show his support at the Oscars of all places, where he was nominated for Best Actor for his role in Foxcatcher.
Emma revealed that Steve was wearing a pair of her special #HeForShe cufflinks at the Academy Awards.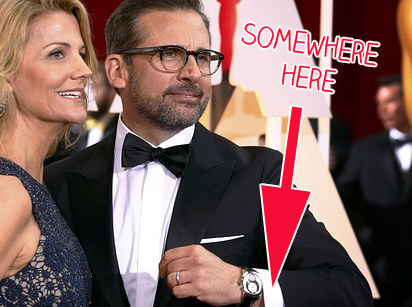 And she was so touched, in fact, that she even penned a handwritten letter to say thank you for the gesture, in which she labelled him "genius", "mindblowing" and "awesome" all in the space of a few sentences.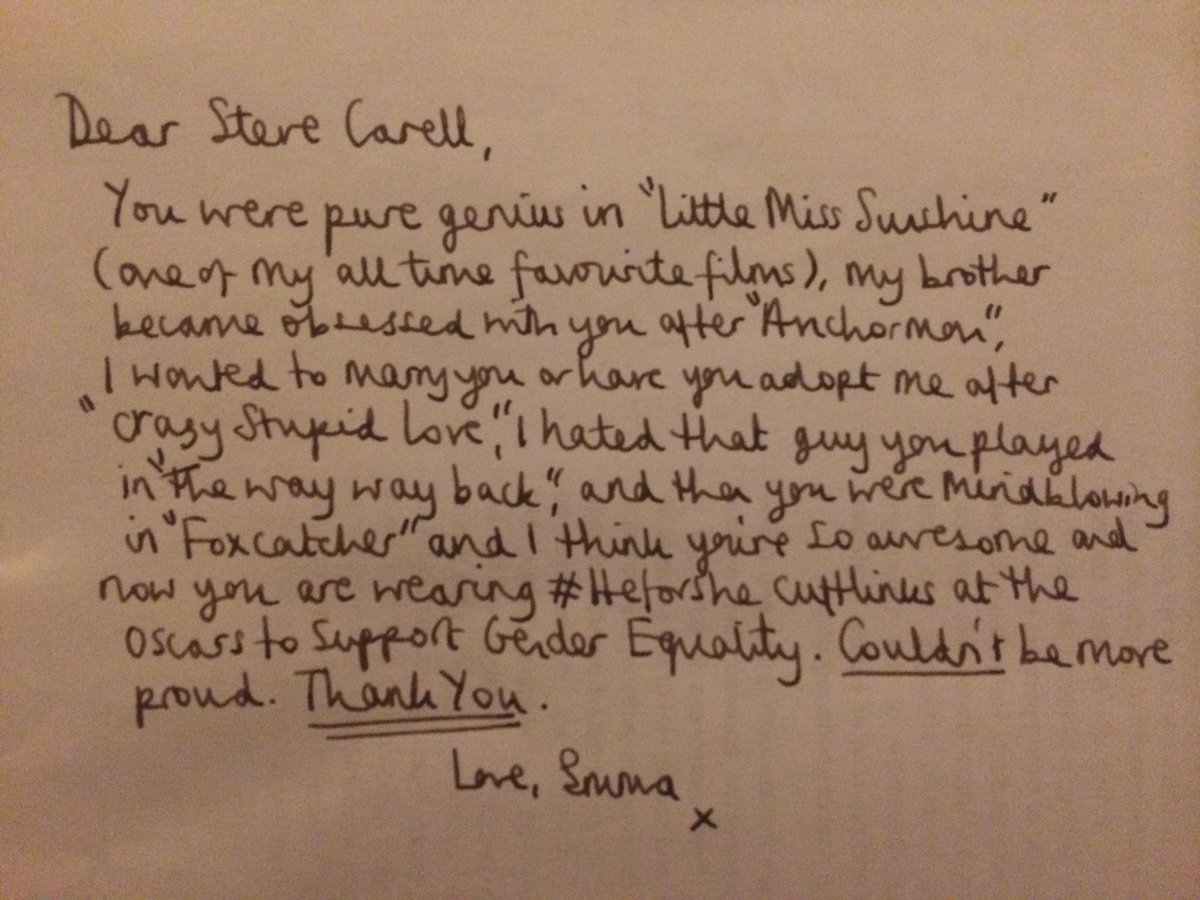 Emma even claimed she had once wanted to marry him thanks to his movie Crazy, Stupid, Love. The letter in full reads:
Dear Steve Carell,

You were pure genius in Little Miss Sunshine (one of my all time favourite films), my brother became obsessed with you after Anchorman, I wanted to marry you or have you adopt me after Crazy, Stupid, Love, I hated that guy you played in The Way Way Back, and then you were mind-blowing in Foxcatcher. I think you're so awesome and today you are wearing ‪#‎HeForShe‬ Monique Péan cufflinks at the Oscars to support Gender Equality. Couldn't be more proud! THANK YOU.

Love,

Emma x
Bravo, Emma and Steve. <3